Trend to Try Now: Matching Your Lip Colour to Your Frock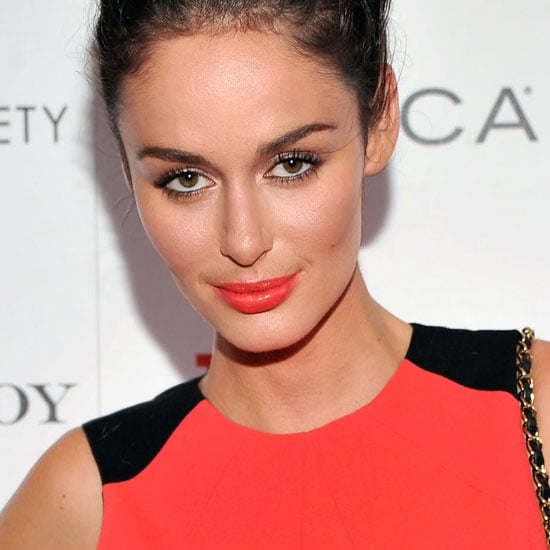 Matching your lip colour to your dress isn't exactly a new trend — we loving revving up the red, teaming a scarlet lip with a co-ordinating gown for a fancy soirée — but it is one that we're starting to see more of as more and more makeup ranges add punchy pigments and bold brights to their line-up. Nicole Trunfio is the latest star to take on the trend, teaming a glossy tangerine lip with a cute coral and black number at a screening of Trishna hosted by The Cinema Society. Keeping the rest of her look suitably pared-back (a simple wash of shimmering mink and messy high bun), Nicole is the perfect poster girl for this look. Thinking of trying it? Remember:
Don't go overboard: Being matchy-matchy can look dated. If you choose to co-ordinate your lipstick and dress, don't follow suit with the same nail colour.
Keep it simple: Unless your dress and lipstick are light in colour, keep your eye makeup simple to avoid competing with your bold dress and lips.
Mix it up: If you're trying to match a bold colour, it can look bad if the lipstick is unintentionally off. Experiment with a few shades on the back of your hand to ensure you get the right colour match.
If you're scared of the one-shade look: Get the effect of matching tones by co-ordinating your lipstick with an accessory for an unexpected pop of colour.