The Trick to Getting the Perfect Blow Dry at Home
The Biggest Mistake You're Making Every Time You Dry Your Hair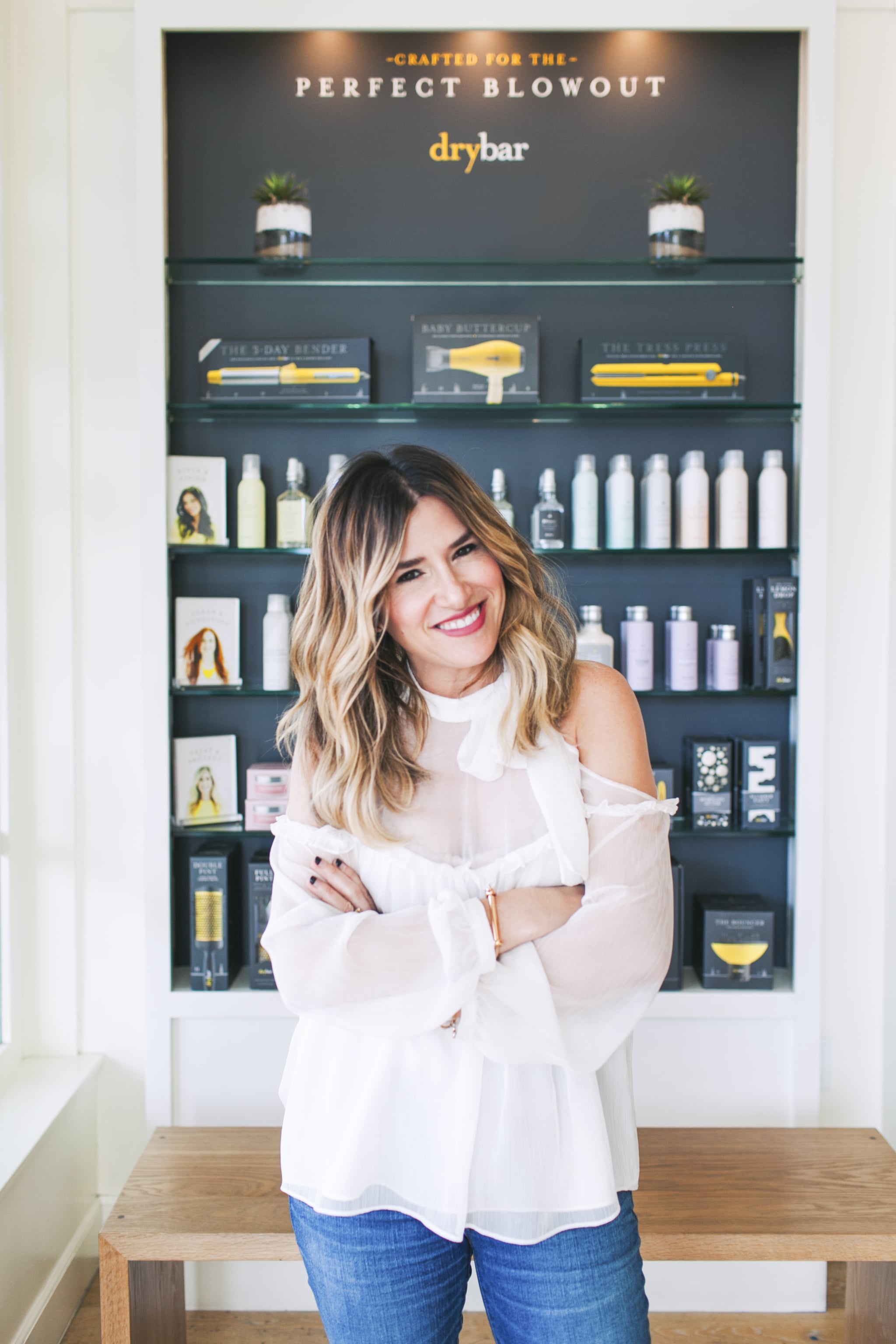 The perfect blow dry isn't always easy to achieve at home. From your tools to the products to not being as ambidextrous as you'd like, there's a lot that can contribute to a dodgy blow out. If salon-quality volume and long-lasting style is what you want (don't we all?) then it's over to the only person we trust for a top-notch blow dry every time: Alli Webb, founder of Drybar — the magical institution (salons are currently only in the US, but product is available in Sephora here!) that specialises in the perfect blow out.
In her expert opinion, the number one mistake commonly made when attempting an at-home blowout lies in the preparation. Simply blasting your hair with a hairdryer and no brush until it's bone dry isn't how it's done. Alli admits it's all about sectioning correctly and perfecting each piece before you move on to the next. "I find so many women don't realise each section of hair should be 1-2 inches and they take half their head. In Drybar the stylists do it section by section until each section of hair is perfect and then they move on to the next, which is why it takes like 45 minutes, because it's a process," says Alli.
If it's the smooth, polished, I-just-stepped-out-of-the-salon look you're after, you've got to give attention to each section of hair equally. Here's how:
Towel-dry your hair.
Tie up the majority of your hair, leaving out the beneath layers. Section them into 1-2-inch pieces.
Blow dry each section, using a round brush for smoothness, until it is dry from root to tip.
Once you've completed the bottom layers, drop the next section and repeat. Continue until your whole head is complete.
Tip: With the front sections that frame the face, disregard your ideal part for the moment and blow dry the hair forward. This helps to create more volume and bounce around your face.
You'll know you've perfected the at-home blow dry if you can tousle your hair (post-blowout) with your fingers and have it return to it's original, polished look after.
Image Source: Drybar