Use Sweet Almond Oil As a Budget Eye Makeup Remover
Pharmacy Find of the Week: Sweet Almond Oil Is An Eye Makeup Remover in Disguise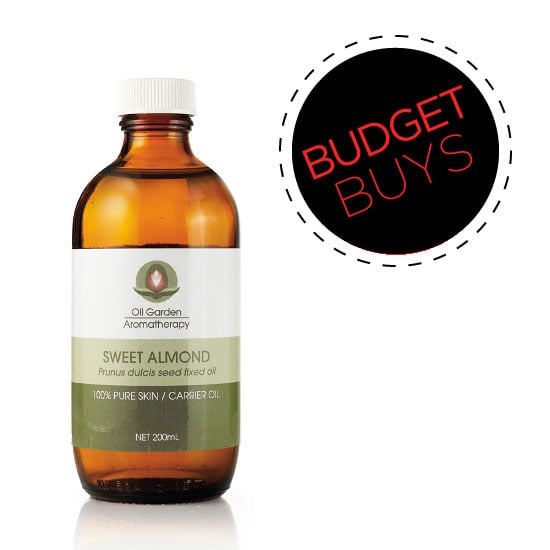 Effective beauty products don't have to cost a small fortune, and this is especially true when it comes to incorporating essential oils into your daily routine. A friend introduced me to sweet almond oil a couple of years ago, and I've never looked back. I use Oil Garden Aromatherapy Sweet Almond Oil ($16.99) as an eye makeup remover every night. The skin around our eyes is super sensitive and also easily damaged, but I find normal makeup removers too harsh on that area anyway.
The other thing to note is that cleansers aren't actually designed to remove stubborn eye makeup like waterproof mascara or "24-hour" eyeshadow and the like, so it's best to remove makeup first. Plus, you'll use less cleanser!
At 200ml, this particular sweet almond oil is a generous serving — I only replace mine once every six months or so — and you'll only need two or so drops on a cotton wool ball or makeup remover pad to do the job. But remember, sweet almond oil is traditionally used as a carrier oil so it is quite heavy — I wouldn't recommend you use it all over your face. I simply use it to remove stubborn eye makeup and then use a normal makeup remover before I cleanse and hydrate my skin.