Vanessa Hudgens Says She Will Be Having a Drastic Hair Change in her New Movie
Up or Down: Which of Vanessa Hudgens' Looks Do You Love?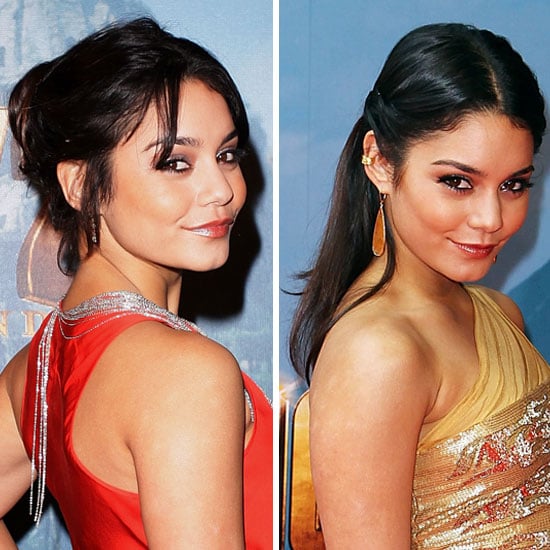 Fresh from the People's Choice Awards, Vanessa Hudgens has hit the red carpet in Australia to promote her new film Journey 2: The Mysterious Island, hitting the red carpet in Melbourne and last night in Sydney. From a shaggy crop to long extensions, Vanessa changes up her hairstyle regularly, and when we caught up with her on the red carpet last night, she revealed that she'll be switching it up her 'do yet again — "I have another really drastic hair change again, so I'm not gonna say it [laughs], because I still can't believe it's gonna happen." And since we're on the topic of the starlet's strands, at the Sydney premiere she chose a centre-parted up 'do with slight volume at the crown, while in Melbourne, she went for a boho-esque style, with her fringe pinned back into twists on both sides. Which look are you loving? And be sure to let us know what you think her next big hair change will be!