Vidal Sassoon the Movie to Premiere at Tribeca Film Fesitval
Almost Here: Vidal Sassoon The Movie!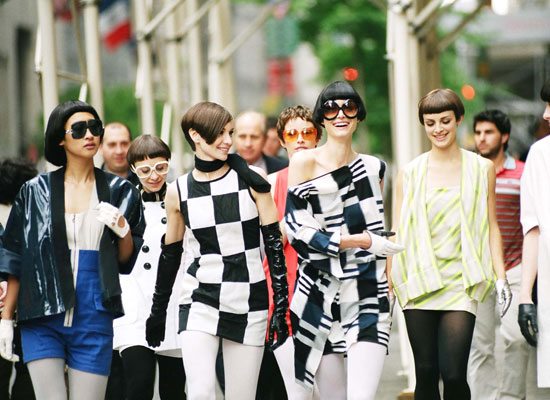 This week it was announced that the world premiere of Vidal Sassoon The Movie will take place at the 2010 Tribeca Film Festival, which means it should be over here pretty soon, too. The feature documentary is a portrait of the hairdressing luminary, made by Bumble and Bumble founder Michael Gordon and Craig Teper. It follows Michael's journey as he works research a book about Vidal's life, and shows how Vidal transformed our attitudes to hairdressing and became a cultural icon. For those less familiar with Vidal's genius, he was the man behind the geometric bob. The documentary explores his early orphanage beginning, life as an Israeli soldier, right through to him finding global fame. The Tribeca Film Festival screening will air on April 23 and Sassoon is set to attend, with a Q&A session afterwards. Time to book a flight to NY?
Photo courtesy of Vidal Sassoon