Vintage Caboodles Makeup Case
This Millennial Pink Caboodles Case Is Giving Us More Nostalgia Than We Can Handle
As POPSUGAR editors, we independently select and write about stuff we love and think you'll like too. POPSUGAR has affiliate and advertising partnerships so we get revenue from sharing this content and from your purchase.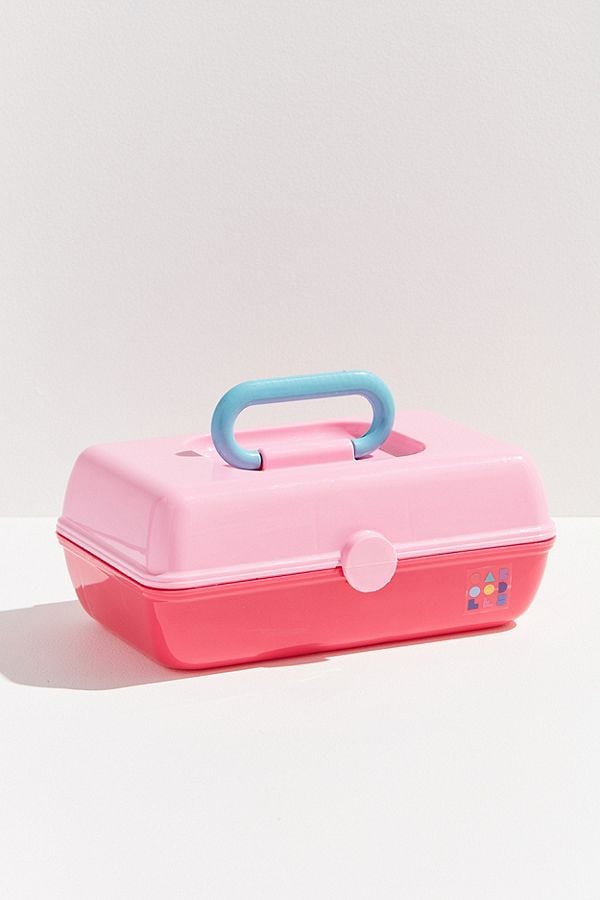 Attention, '90s-lovers. The ultimate piece of precious nostalgia is here just in time. Way more than your run-of-the-mill makeup case, the Caboodles Vintage Pretty Makeup Case ($12.37) is rife with retro flavour. If you were lucky enough to have grown up in the '90s, then you likely had one that housed everything from slap bracelets to lipstick you shared with your BFF and wore only when your mum wasn't looking.
You can capture the innocence of the decade by picking up your very own throwback makeup case. Store everything in it from palettes to jewellery, and proudly watch as friends shout, "OMG, I totally had one of those." They likely did, but you, friend, you get to own one now.