Vote For the Year's Best Celebrity Perfume in our Sugar Awards!
2011 Sugar Awards: Vote For the Best Celebrity Perfume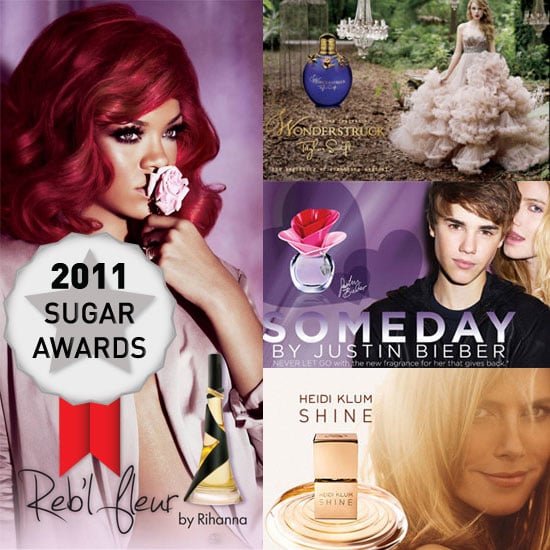 As the year draws to a close it's time to reflect on some beauty-full moments of 2011 for our annual Sugar Awards. Across the sites we'll be asking you to vote on the best of the best that the year had to offer. Kicking things off for beauty we're casting our eye back over the celebrity perfume releases of the year. There was Reb'l Fleur from Rihanna; Taylor Swift launched Wonderstruck; Justin Bieber released Someday and Heidi Klum debuted Shine. Of these four releases which one did you like best based on the campaign, name, bottle design and scent?
THIS POLL IS NOW CLOSED