Weird Fragrances Demeter Kitten Fur Perfume
We Are Paw-Sitive You'll Love This Fragrance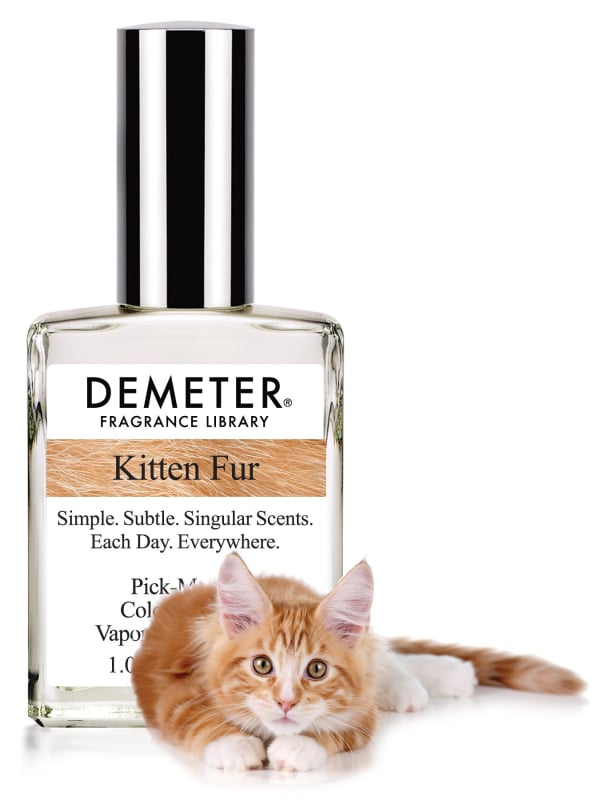 Want to take your cat-loving to the next level? Or maybe just remind co-workers of your fluffy fur-ball at home? Well, Demeter, the American fragrance house that brought you Mountain Air, Dirt and New Baby, is about to make your dreams come true with their newest edition: Kitten Fur.
Demeter describes the fragrance: "Cats. Love them or hate them. There is no in between. But everyone loves Kittens! Now after 15 years of effort, Demeter has captured the olfactory essence of the warmth and comfort of that purrfect spot, just behind a kitten's neck. A fragrance that truly purrs. And so, will anyone who experiences it."
So not just kitten fur, but the fur behind a kitten's neck — that's extremely specific. And while "kitten" isn't in the top 100 things we'd say we want to smell like (what happened to good old-fashioned flowers?), we are sort of intrigued and definitely want to give it a wiff. You can order a 15ml vial for just $7.80 (plus shipping), so you can afford to be a little curious (like a cat).