Wella's Eugene Souleiman Reveals the New Season Hair Trends for Spring Summer
Eugene Souleiman Tells Us About the Next Big Hair Trends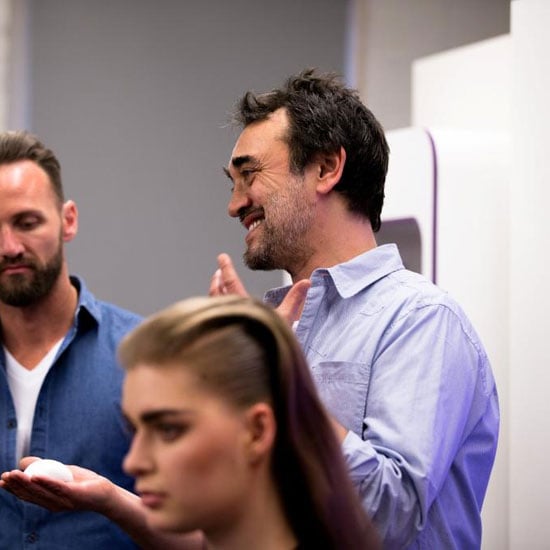 Last week, I had the pleasure of meeting Eugene Souleiman, the global creative director care and styling of Wella Professionals. Eugene has worked with the likes of Lady Gaga, but he is also a true visionary when it comes to runway hair in the fashion industry. Eugene is known for pushing the boundaries of runway hair, he takes risks and those risks soon become trends. He interprets the designers' ideas and we end up seeing something truly unique on the models. Although the session was about Eugene recreating two runway looks (from Missoni and Haider Ackermann), I walked away with a really solid understanding of the new season hair trends. Curious? To find out about the colours and styles we'll be seeing over the next year, keeping reading.
Colour: Eugene says we will move away from natural colour and into deep, unusual colours. They'll be intense, rich and expensive looking. Think bottle green. Cool and warm hues will be mixed, and dark hair will get bluer and more plum. The colour will be oversaturated and highly pigmented — almost like "over-dyed denim".
He says we'll definitely move away from pearlescent tones because the colour is more serious and has greater depth. We'll also see colour applied in new places like underneath the hair, so it can only be seen when the hair moves. Which I love.
Style: Hairstyling will be about new dimensions and getting more out of the hair both in reflective qualities and depth. We'll see a big move into loose hair, pulling it back so it looks sharp, but messy at the same time. It is about minimal hair with a harder edge.
So, are you as inspired as I am?