What Are The Best Hair Dryers
Bad Hair? It's Probably Your Hair Dryers Fault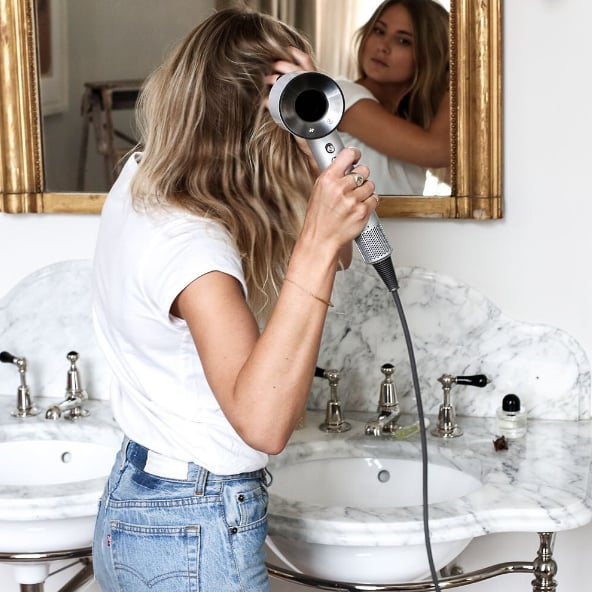 Like most things in this life, there are things you can scrimp on, and things you can't. And (unfortunately), your hair dryer is one of these things. Look, we're not trying to be down on hair dryers — they can be cool (ish), but the reality is there is nothing that exciting about drying your hair, and we can easily list 10 things we'd rather be spending our disposable income on (we're coming for you Reliquia earrings). But in the same vein that your mum insisted you shell out for the more expensive health insurance, we're here to tell you that the right hair dryer is almost like insurance, but for you hair. Because what's the point in slathering on oils, masks and serums, just to go and wreck the very thing you're trying to protect.
Because you're ultimately the master of your own universe, we're not going to tell you exactly what hair dryer to go and buy, but instead give you a list of things to look for, so you can ensure your next purchase ticks off all the necessary requirements.

Invest in a hair dryer once, and it will repay you in great hair . . . hopefully forever. Or you know, at least as long as the warranty lasts.
Adjustable Heat Settings: When investing in a hair dryer make sure that the temperature settings can be adjusted to your needs. For the sake of your hair you don't want to be stuck roasting it on one (hot) heat seating. Also check the dryer has a cool option, or a "cool shot" button to seal the hair cuticle, and help to set your style.
Adjustable Speed Settings: This might not seem important but different hair types have different needs, so it's important to have all the options at your disposal, or the ability to use a slow speed to smooth hair, or take advantage of the power to speed dry.
Over-Heating Device: Obviously this comes down to personal preference, but we'd suggest looking for a device that will automatically shut off if things start getting a little too hot. It's better to be safe than sorry, and avoid you having to use that expensive health insurance your mum made you sign up for.
Interchangeable Nozzles: Depending on your hair type, or the style you're going for you'll want the ability to change the nozzle from a smoothing attachment, to a diffuser (especially important for curls) or a concentrated attachment, allowing you to be more specific with your drying and minimise flyaways.
Lightweight: Unless you're used to going hard in the gym, holding your arms above your head can be a real workout. Before you buy test how comfortable it will feel once you've been holding it in the air for 10 minutes.
Compact Size: We all know one of the worst things you can do to your hair is to use a hotel hair dryer. So if you're a frequent traveler, we recommend taking the size of the dryer into consideration when shopping, and ensure it can be easily packed up to fit inside your carry on.