What Concealer Does Cardi B Use?
This $10 Drugstore Concealer Is the Key to Cardi B's Flawless Under-Eye Area
As POPSUGAR editors, we independently select and write about stuff we love and think you'll like too. POPSUGAR has affiliate and advertising partnerships so we get revenue from sharing this content and from your purchase.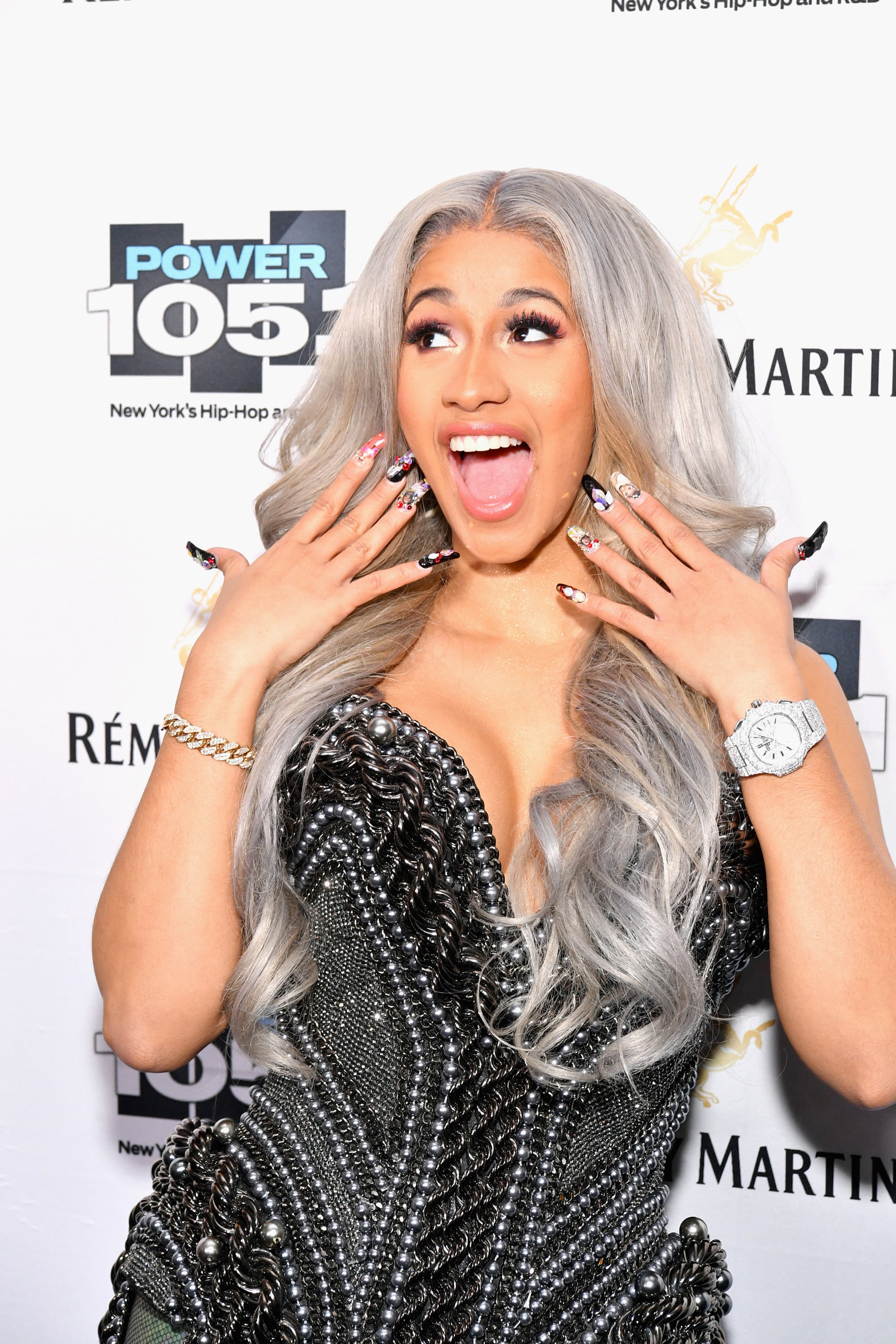 Cardi B always looks like she's "drippin' in finesse," and although she loves switching up her look, one thing that remains consistent is her ride-or-die love of drugstore beauty products. The rapper's makeup artist, Erika La' Pearl, already revealed that Cardi's go-to foundation is the Milani Conceal + Perfect 2-In-1 Foundation + Concealer ($21.20), but now she's spilling the beans on how she covers up Cardi's under-eye bags.
"I'm not saying this is bad, but she does have bags," Erika told E! News. "She works 24/7, so she doesn't get much sleep."
To achieve a flawless complexion, Erika starts with the Tarte Poreless Mattifying Primer ($42), and follows that up with the L.A. Girl HD Pro Concealer ($9.60) in orange to cover up any darkness. The orange colour works to counteract the deep blue hues that dull the appearance of under-eye skin. After applying the corrector, Erika uses the Sisley-Paris Instant Eclat ($124.32) to blur out any fine lines and wrinkles.
"When you apply that all over the face, it covers the darkness, so when the light hits her, you can't see any bags," she said. "When that ring light hits it, you look just like a doll."
If you haven't already, start taking notes, because there's no denying that Cardi's makeup always looks flawless.