What to Do When Your Favorite Fragrance Gets Discontinued 2009-09-02 11:00:00
What to do When Your Favorite Fragrance Gets Discontinued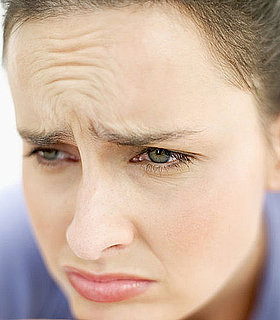 Recently, a fragrance that I've loved for years, Comptoir Sud Pacifique Vanille Peche, disappeared from Sephora and from store shelves in general. I use a ton of different fragrances, and I fall in love with something new every week, but there was something special about this one; it just smelled like me. I was incredibly bummed and almost panicked. Even Mr. Bella was sad. But then I decided to stop freaking out, pull myself up by my bootstraps, and do what anyone who really loves perfume, and a good challenge, would do: go on a quest for a fragrance that either replicated my original scent or smelled just as good on me. Along the way, I picked up some tips to make the journey a little easier. To find out how you can get back to good, too, just read more .
Find the family: Was it a floral, a fougere, an oriental, a gourmand, or a chypre? Most people like the accord, or overall combined body of a scent, instead of just the single notes. A woody oriental with vanilla and musk is a world apart from a bright floral with the same notes, so you're best off knowing what family your beloved belonged to.
Get a full list of your notes: What subgenre (a grassy floral vs. a sweet floral, for instance) did your scent belong to?
Similar noses: See what other fragrances people who liked your perfume liked. Their noses and/or body chemistries are more likely to be similar to yours.
Sample, sample, sample: If you're really serious about finding a new scent that serves you as well as your old one, spend some time at a Sephora and the fragrance counter at the mall. This is the perfect time to utilize those salespeople.
Shop online: If going out to stores isn't an option, websites like LuckyScent have a huge sample program that'll help you sniff out fragrances that work for you. You can enter a bunch of notes and a scent family in their search box, and the site will aggregate results for you. Samples are about $3 a pop, so if you come armed with a lot of information, you may only have to order $10 of $15 worth of miniscents to find the fragrance you're looking for.