What is Goe Oil and Where to Use Goe Oil
Goe Oil, The (Magical) Miracle Balm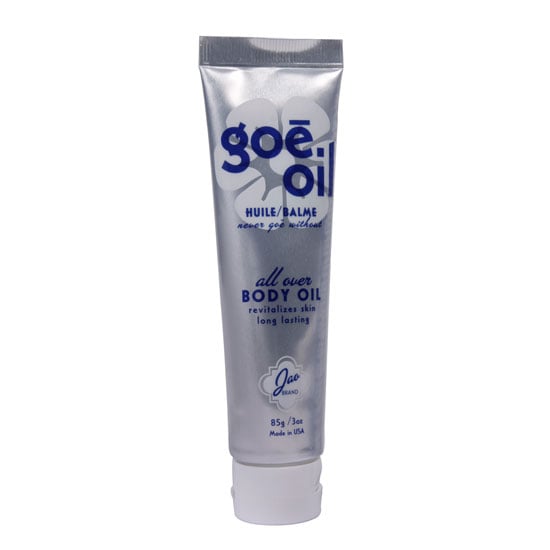 Sounds like a superhero and you know what? It kinda is. Goe Oil is a rescue balm of sorts that can be used anywhere and everywhere — a bit like your trusty paw paw ointment. The one pictured here is Jao Brand Goe Oil ($40), and it is 100 percent natural — no nasties to speak of. But what's in it and how does it work, you scream? Keep reading.
Goe Oil replaces the natural oils we sometimes lose from ageing, dehydration, environmental damage and even continued use of harsh products and treatments. It contains a mixture of 28 plant, fruit, flower oils and butters, and while we won't list them all (think rose hip, calendula, jojoba oil, avocado, hemp seed, vitamins A, E, C, B, G...), it's safe to say this stuff is mother nature packaged up in a handy tube. Plus, it smells like a beach getaway thanks to the gardenia soaked in Tahitian coconut oil (monoï).
Goe Oil is concentrated so you don't need much, just squeeze a little out (it can be stiff coming out of the tube) and warm it in your hands for easier distribution. It's sold as lighter than a body butter and longer-lasting than a regular moisturiser, and we tend to agree.
Things you can do with Goe Oil, but the sky really is the limit:
Apply to elbows, knees and toes — everywhere!
Use as a cleansing oil —excellent for removing tough eye makeup
Apply as a nourishing, smoothing styling cream in your hair
Dab onto cuticles
Use as a moisturiser following a chemical peel
Mix it with a liquid foundation if your skin needs some TLC, or you just want that dewy look