What Is a Hair Bath?
Why Hair Baths Need to Be Your Forever Thing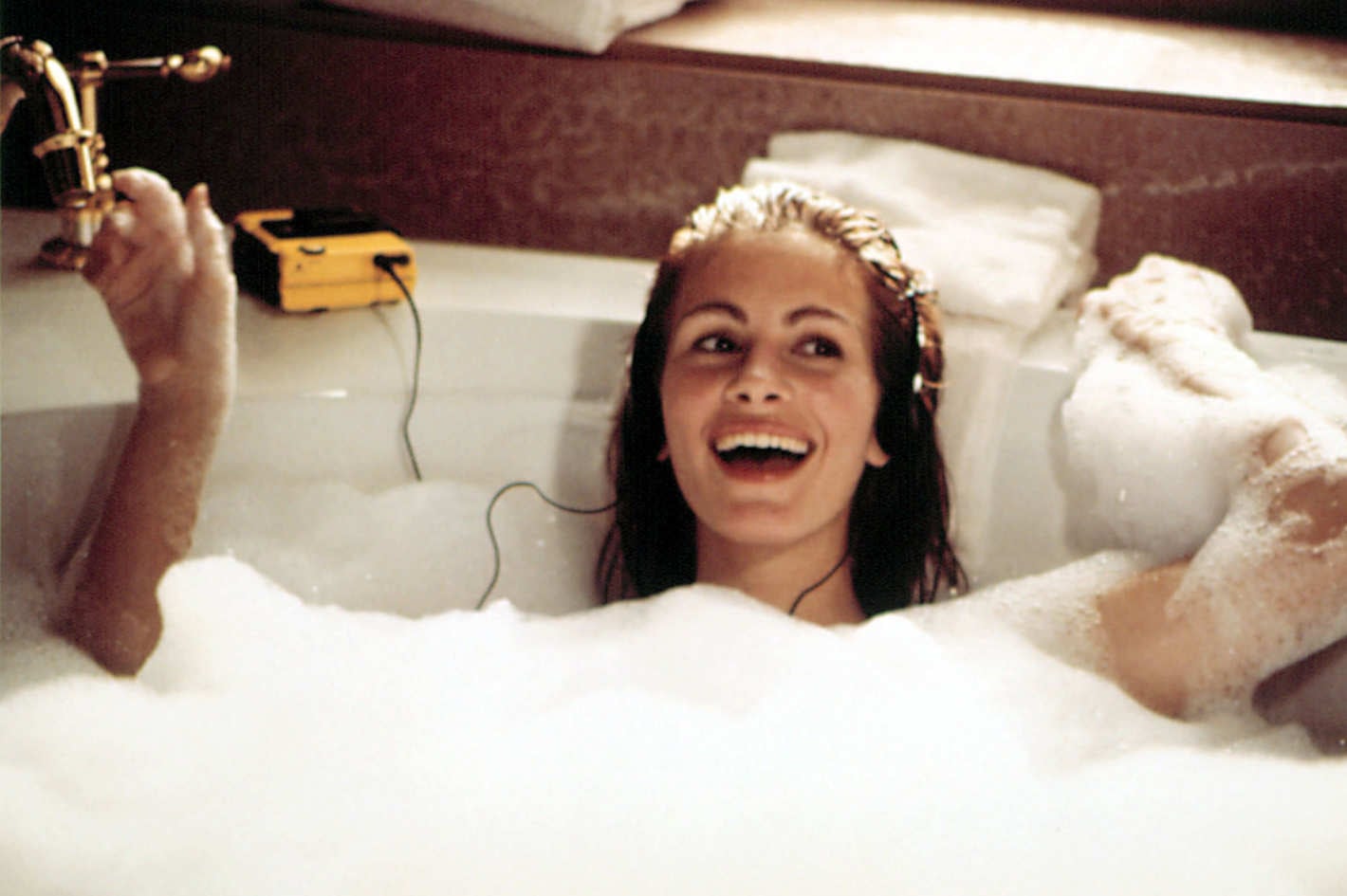 We'll stop short of calling hair bathing a trend because the benefits of this relaxing process are worth your lifetime commitment. As the name suggests, it's all about giving your hair a bath and while it may seem like another thing to add to your list of things to do in the bathroom, your hair will appreciate the extra effort. Hair god Anthony Nader agrees, adding that there's scientific reasoning behind a good hair soaking. "It's really about soaking your hard-worked hair strands in water, so the hair cuticle opens up nice and wide (think of your cuticle like fish scales, if you will)," says Anthony. With your hair cuticles open, any mask or treatment you then apply to your hair will work tenfold. What brilliance!
The process is simple, run a warm bath — be sure to fill it enough to submerge your hair from root to tip — lay back and enjoy. Soak your hair for 5-10 minutes (5 for coloured hair and 10 for virgin hair) and once time is up gently blot (do not rub) your hair dry. Now you're ready for your hair mask of choice. Rinse out your mask like normal — Anthony recommends using cool water, to help lock in the mask's juice, followed by a conditioner to help close the cuticle and create the ideal sheen and controllability.
Bathing your hair prior to applying a hair mask is key to healthier looking hair, it's also perfect for anyone who suffers from product or colour buildup. "Basically, this method is a sure way to get to the nitty gritty of really cleaning out each hair strand so you have an even palate to style with," says Anthony.
So, make like Julia Roberts in Pretty Woman (kinda) and enjoy your hair bath-time.