What I Wish I Knew About Self Esteem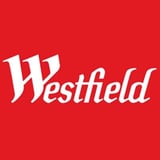 In our Letter to My Younger Self series in partnership with Westfield, the POPSUGAR Australia editors dish the empowering life advice they wish they'd received all those years ago. What would you tell your younger self, if you could?
Self esteem is something that starts to form as a small child. It might begin with nailing your first colouring-in project that mum just absolutely loved and stuck on the fridge — remember that sense of achievement? How chuffed did you feel? But often it's an emotion that hinges on someone else recognising your efforts. The colouring looked so much better after mum loved it too.
However, I'm beginning to learn that true self esteem shouldn't be dependent on anyone else. True self esteem is something you can achieve all by yourself.
I learnt from a young age that confidence and self esteem go hand-in-hand. I was one of those girls who just loved to do makeovers on their friends and prance around in dresses. I loved doing my best friend's hair and the bond and happiness that it gave to us grew into confidence and self esteem. There are few sentences in the world that make me glow quite like "you look beautiful" does. Seems simple, but then these things always do from the outside. If I was to speak to the younger-me, here are six things I would say.