Which Colour Hair Do You Prefer On Jessica Alba?
Which Jessica Alba Hair Colour Do You Favour?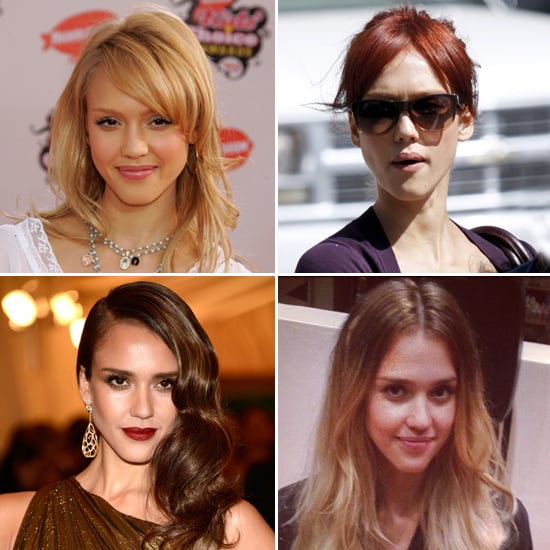 This weekend Jessica Alba chronicled her latest hair colour change on her Instagram account, from the pre-lightening conditioning treatment to the finished ombré look (pictured lower right). The hair reinvention is in preparation for her recurring role as Nancy Callahan in Sin City 2. "She got roots that Nancy," Jessica quipped of the grown-out effect. But this isn't the first time she's made a big hair colour switch. Jessica has also worn both cherry red and light honey blonde shades, in addition to her signature brunette waves. Tell us: Which hue do you prefer on Jessica?
Source: Getty and Instagram user jessicaalba