Why Does Shellac Change Colour
Why Does Your Shellac Change Colour?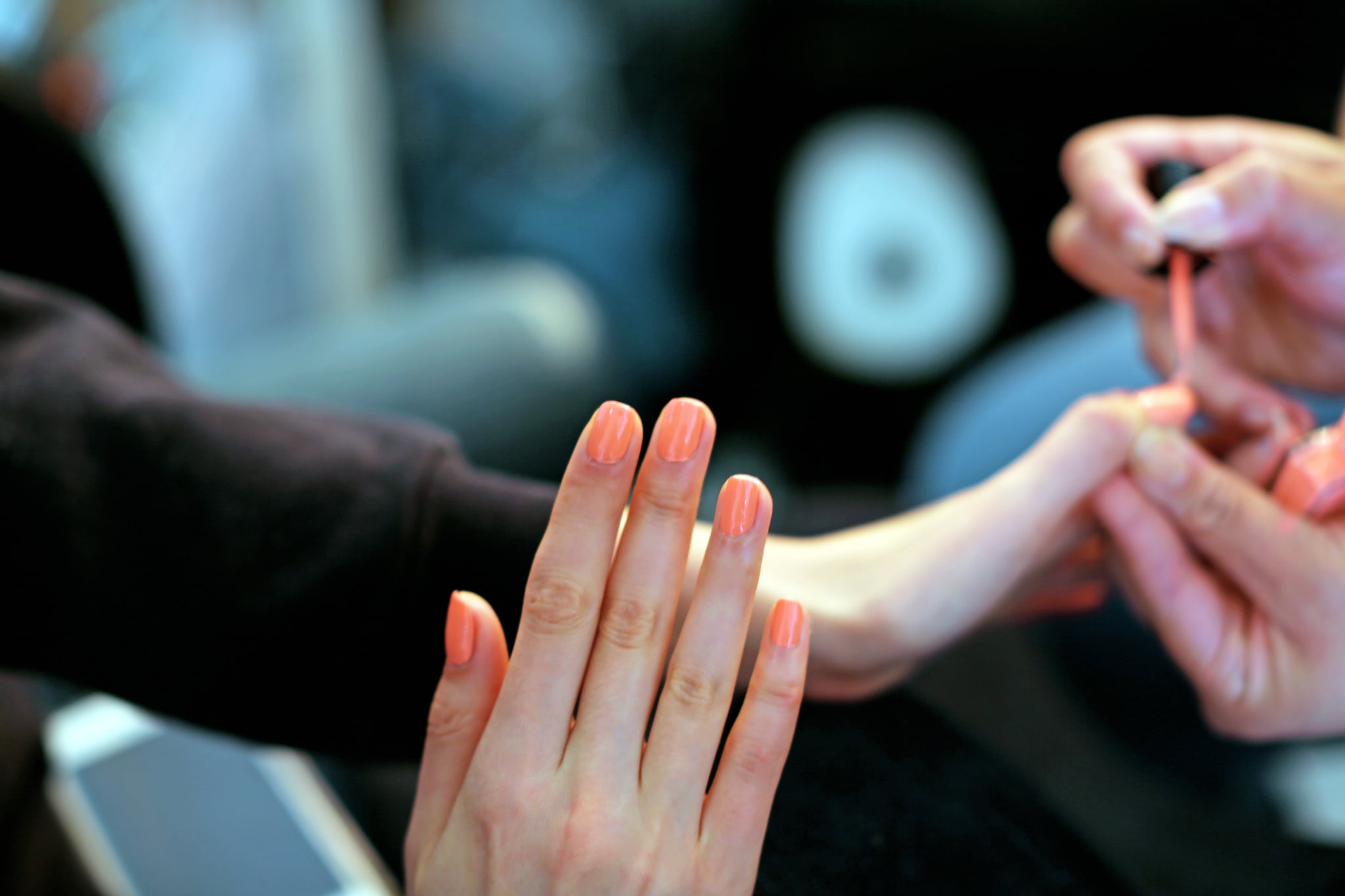 We're really into the neutral nail polish trend at the moment — if it's a soft pink, creamy taupe or cool nude we want it on our fingers and toes pronto. Last week we noticed we had a colour match in the team — two of us were wearing almost the exact same shade of pinky-nude, however one was a regular polish and the other was Shellac. At the end of the week, we noticed that the gel nail colour had changed. It was still a really beautiful nude, but instead of the pink undertone it had changed into a peachy shade. The regular polish seemed to be the same, and when we put the two shades next to each other, the colour difference was quite dramatic.
After a quick poll around the office we found that several of the girls had found their nude or light-coloured polish had changed colour over time (usually after a week or so). Always on the case, we had to find out what was causing the change. To get to the bottom of the beauty mystery we chatted to nail expert and member of the CND global team, Cherie Pollard.
Cherie's first advice was to make sure you're using the right CND Shellac system to begin with. "Other brands and systems might not have the research and development that Shellac has, and then you also have to make sure your practitioner is applying it correctly — with all the steps," she explained. "Both the base and top coat need to be applied properly, especially when it comes to 'sealing' the edges of your polish with the top coat, otherwise you're leaving your colour unprotected."
Although it's hard to tell if your practitioner is doing it right, Cherie recommends going to a legitimate and reputable salon to begin with if you want the best, most professional results. But even with a good application and the right products, your colour can alter a little, especially if it's a light shade. Cherie explains some more reasons why that can happen:
You're not curing correctly: Using the approved Shellac UV curing lamp is paramount to getting the top colour stability results. You also need to make sure that each layer is being cured properly.
Your hands are being exposed to other dyes: Your polish is going to be susceptible to other dyes it comes into contact with, so pay extra care when you're wearing a light nail shade if you're applying fake tan, or wearing a brand new pair of blue jeans — both of which can transfer their colour.
The quality of your natural nail is compromised: Weak, dry or brittle nails can affect the quality of your Shellac finish. Ensure you're regularly applying a nail care product, like CND Solar Oil ($13.95), to keep your cuticles and nails protected and nourished.
You're wearing your polish for longer than two weeks: Because you're wearing the polish for so long, the colour stability can be compromised. Even with lots of research and development lighter colours have larger molecules and these can absorb external dyes after a time.
You're not applying a base colour: If you put a white under your chosen nude this can help with the colour stability in light shades — for example, Studio White underneath Clearly Pink will help the colour last.
Image Source: POPSUGAR Photography / Emily Faulstitch