Why Is the Skin Around My Nails Tearing?
Why You Should Never Let Your Manicurist Cut Your Cuticles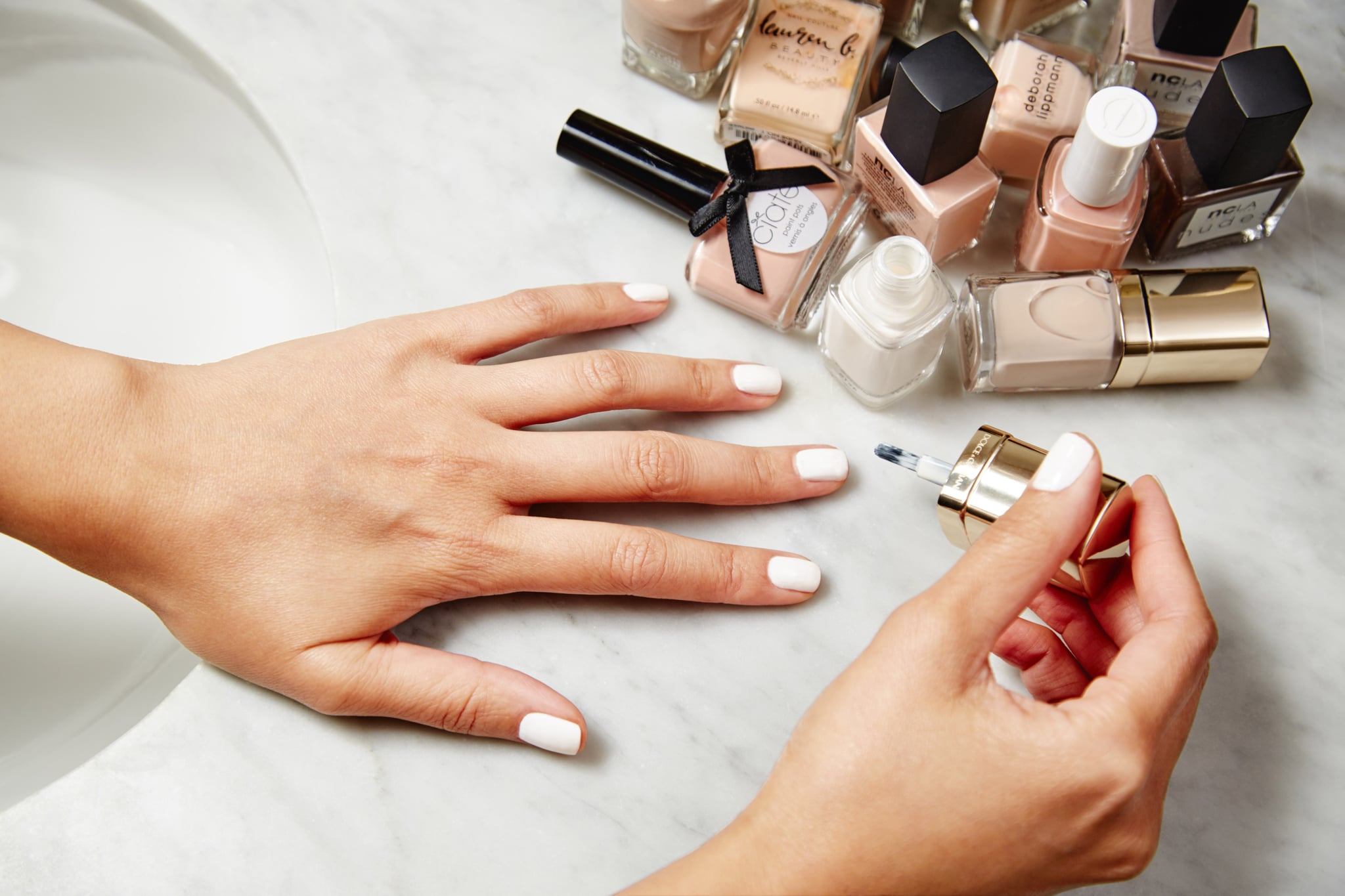 Nothing can make you feel pulled together like a fresh manicure can — but you know what's super annoying in a first-world-problems kinda way? When your manicures leave you with ripped skin and cuticles around the nail.
I visit my local salon, one of those cheap and cheerful (but totally sterilised) places that you can find in almost any suburb, pretty regularly and they always do a great job. But without fail, two days after my mani, I've got shredded skin. I know, I know — bigger fish to fry, etc — but it looks a bit gross, it hurts and it's been happening to me a lot lately, so I decided to find out once and for all what is going wrong. Below, Sally Hansen Nail Expert Alison Bowhill-Hayes gives us the low-down.
Real talk: should our precious cuticles ever be cut?
"The cuticle ideally should not be cut. Remember it is live skin. We don't cut live skin anywhere else on our bodies, so we shouldn't do it here either. My golden rule is never cut the cuticle! You can gently push it back with an orange stick or cuticle pusher or even your own finger nails, best done after a shower or bath when the skin is soft and warm. If a stray piece of skin or a hang nail is waving around at you, then by all means you can snip that off with the tip of your scissors or clippers."
What happens if we do cut them?
"If you do cut cuticles they will grow back thicker. The skin is very clever and it will repair itself well, however if you keep inflicting trauma — and yes, cutting cuticles is trauma — then the skin will over-grow to protect the area even more. Cuticles are part of the nail anatomy and they are there to protect the new nail growth area, the matrix where the nails cells are produced. If the cuticle skin is cut, split or broken in any way, there is also a risk that bacteria can get into that delicate space, therefore causing infection. The cuticle should be left intact to prevent infection and further trauma to the nail."
And what's the deal with the shredding around my nail afterwards?
"It's because the cuticles have been cut. It's a bad habit to get into and you need to break the cycle. You also need to tell the manicurist not to cut the skin. In recent years lots of nail bars have popped up offering cheap and fast manicures. Unfortunately many of these places do not have qualified beauty therapists doing the manicures and pedicures and therefore they are not aware of nail science and anatomy. If they were, they would not be cutting live skin. Also, it's good to know that there is a government regulation from the Skin Penetrations Act of 2000 declaring that we cannot penetrate the skin. That means that the health department says that cutting cuticles is not safe practice in beauty and nail salons."
So what should we do with our cuticles?
"Apply cuticle oil every night. Use a nourishing hand cream and massage the cuticle area. Gently push cuticles back with an orange stick or cuticle pusher from the pharmacy, or your own nails. Soak nails in warm water before doing this or do it after a bath or shower. Sally Hansen has a great product called Cuticle Eraser Balm, if you use this regularly it will keep the cuticle healthy and neat-looking, as it moisturises and exfoliates dead skin."