Zoe Foster Blake Go To Silk Pillowcase
Zoë Foster Blake Wants You to Start Sleeping on a Silk Pillowcase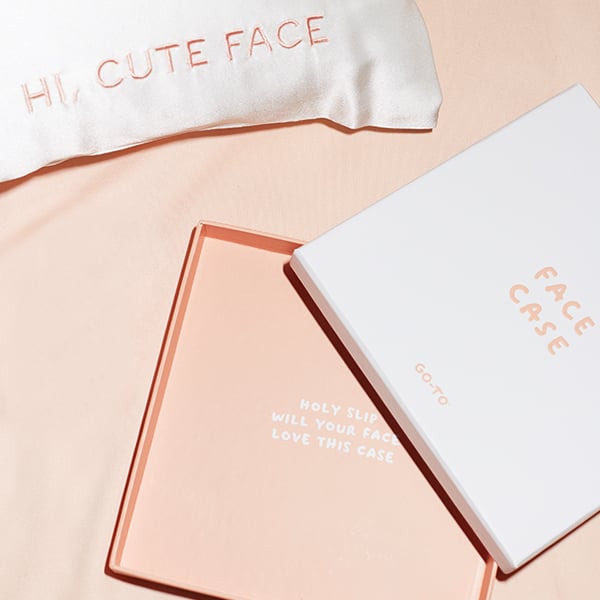 Zoë Foster Blake's witty brain is jam-packed with skincare expertise from her days as a beauty editor. She has also tried every single beauty product on the market. (Well, almost every product.) So, whenever she shares her nuggets of skincare wisdom in an attempt to help us all look and feel magnificent, we listen. Every. Single. Time.
The author of Amazinger Face once told us our "face ends at our boobs," and we've been applying every single product in our skincare regimen to our neck and décolletage ever since.
When Zoë switched from a chemical sunscreen to a physical variant to help her out-play harmful UV rays that accelerate skin ageing and cause pesky pigmentation, we did too. (Yes, Invisible Zinc SPF 50+ Face and Body is now a permanent member of our skincare line-up.)
And now the Go-To skincare founder is asking us to invest in another beauty product: a "slippy slidey" silk pillowcase. That's right; Zoë wants us to ditch our old cotton pillowcase for the new 100 percent mulberry silk Go-To Face Case ($65) that'll see us waking up with a crease-free face.
Sadly, cotton pillowcases actually turn your slumber from 'beauty sleep' into 'accelerated ageing sleep'. The material tugs on your skin as you move in your sleep and creates creases that lead to permanent wrinkles overtime. The cotton absorbs your fancy face creams, too, so your skin doesn't benefit from their ingredients while your cells are in deep repair mode. Oh, and the material also creates friction that leaves your hair frizzy and rough come morning. It's rather disgraceful, really.
On the contrary, a silk pillowcase treats your skin with utmost care. It doesn't pull, tug or create friction. It allows your face to glide easily over the pillow as you toss and turn during the night, so you'll never wake up with sleep creases. It never soaks up your natural skin oils or skincare products. And it never roughs up your hair cuticle, so you'll never destroy a fresh blow-dry or accelerate the arrival of split ends, and always rise with soft, smooth hair instead.
If that hasn't convinced you to make the switch, this may just tip you: silk is naturally hypoallergenic, making it suitable for sensitive souls (read: allergy sufferers) who are sick of waking up with puffy eyes, irritated skin and snuffly noses.
Serious skincare aficionados may already own a Slip Pure Silk Pillowcase ($79.95) or Shhh Silk Single Silk Pillowcase ($79), but if Zoë Foster Blake is sleeping on a Go-To Face Case, we want to snooze on one, too. (Preferably tonight, if possible.)