Zoe Saldana Covers InStyle Hair
Zoe Saldana: I Want to Chop Off My Hair . . . Eventually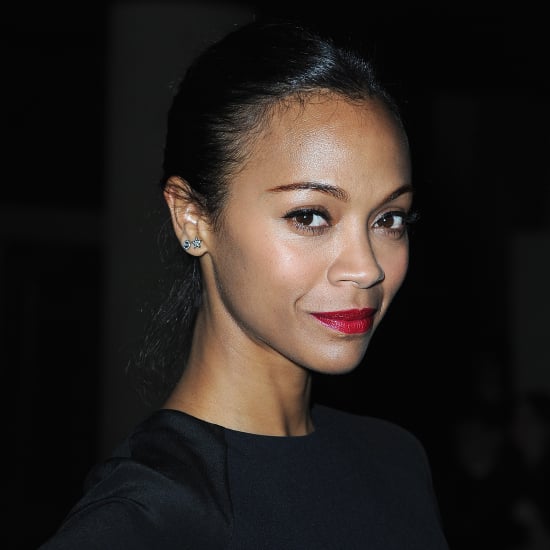 As someone who always looks flawless when it comes to her hair, Zoe Saldana's preparation for her salon appointments is a bit shocking. "If I want to chop off my hair, I'll take scissors and do one side before I even go to the hairdresser," the star says in an interview with InStyle Hair, which she also covers this month.
"For me, it's all about trusting my instinct. Plus, that way I can't change my mind!" Zoe's instincts when it comes to her hair are actually taking her in a more natural direction. "At some point I want to chop mine off and learn to enhance my other virtues, instead of depending so much on my hair," she says. Find out more about Zoe's hair thoughts, as well as her mother's lipstick advice, when you keep reading.
"In Latino culture, hair carries a lot of history, a lot of weight, and a lot of energy," she explains. "I've always liked my hair. I never wanted to have any other skin but my own, any other hair but my own . . ." Although Zoe's hair is now enviable, as a child she was a self-proclaimed tomboy with an obsession with red lipstick, which she credits to her mother.
"My mother always said 'Honey, there is nothing that a red lipstick and a pair of red shoes can't heal, cure, or solve.' And I absolutely believe that," Zoe says. "They can get you out of anything, even the biggest funk of your life."