Zooey Deschanel Fringe and Hair Interview
Zooey Deschanel on Donating Your Ponytail & How She Had to Fight For Her Fringe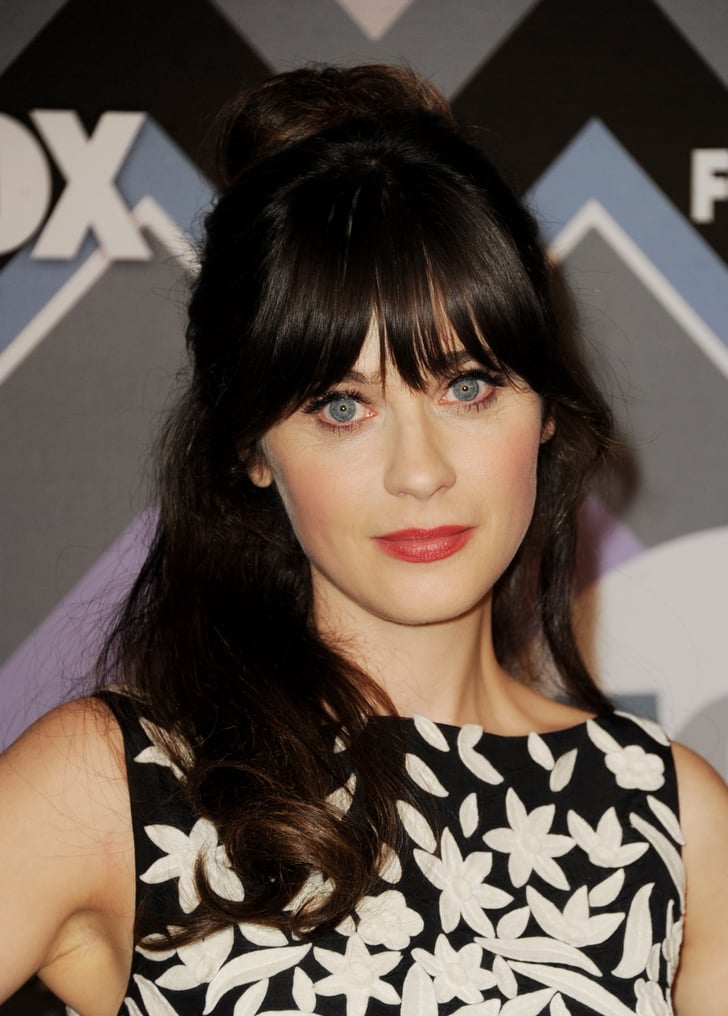 As a Pantene Beautiful Lengths ambassador, actress Zooey Deschanel knows the importance of healthy hair. The Pantene Beautiful Lengths program encourages women to snip off their ponytails and donate their hair to have it made into wigs for women undergoing cancer treatment.
"It's like donating a piece of yourself that can grow back — it's beautiful symbolically and literally," Zooey tells POPSUGAR Australia Beauty. "If you're looking to try a new style, this is the time! It's such a wonderful and nice thing you can do for someone."
Since launch, the program has seen 5000 ponytails snipped off in the name of charity, creating hundreds of real hair wigs for women who have lost their hair as a result of cancer treatment. After having the snip, Zooey's hair advice is as simple as the donation process.
"Get a haircut that suits your face and keep your hair healthy, it'll be easier to style." This coming from the woman with the most sought-after fringe in the world. . . "I had to fight for years to have [my fringe.] I always like having a fringe but I'd get complaints when I'd shoot movies because they don't love it for lighting. It sometimes casts a shadow.
"For years people asked me to put it to the side but I kind of persevered because I liked the way it looked and now no one asks me! Now people know that's my thing, I don't have to fight it any more. It's nice to have something for people to identify you by," she says.
Zooey cuts her fringe every two to three weeks (her hair grows extremely fast!), and is tended to by Shelley Ryan — her hairdresser for New Girl. And because it's Zooey's hair we cut out and take to the hairdresser when we're in need of a new style, we thought it only fair we ask who her hair obsession is.
"Growing up I loved Audrey Hepburn," Zooey says. "[And] Linda Ronstadt in the '70s had pretty awesome hair. Anna Karina and Brigitte Bardot, too."
If you'd like to give back by donating your ponytail, visit Pantene Beautiful Lengths.