Affordable Toner For Blonde Hair
If you've been sporting light locks for a while, you've probably gotten over the initial newly blonde aftercare panic by now. But don't rest too easy — proper maintenance is still essential in ensuring your hair doesn't become brassy and dry.

Whether we want to admit it or not, it requires quite a bit of care to maintain natural-looking blonde tones. I've been blonde for a few months now and, while I have more faith in myself regarding blonde hair management, there are still times when my hair gets a tad too brassy.
In fact, I often need to remind myself to tone my hair, because once that brassy, dull look kicks in, it can seem like a never-ending battle to get it back to its shiny prime.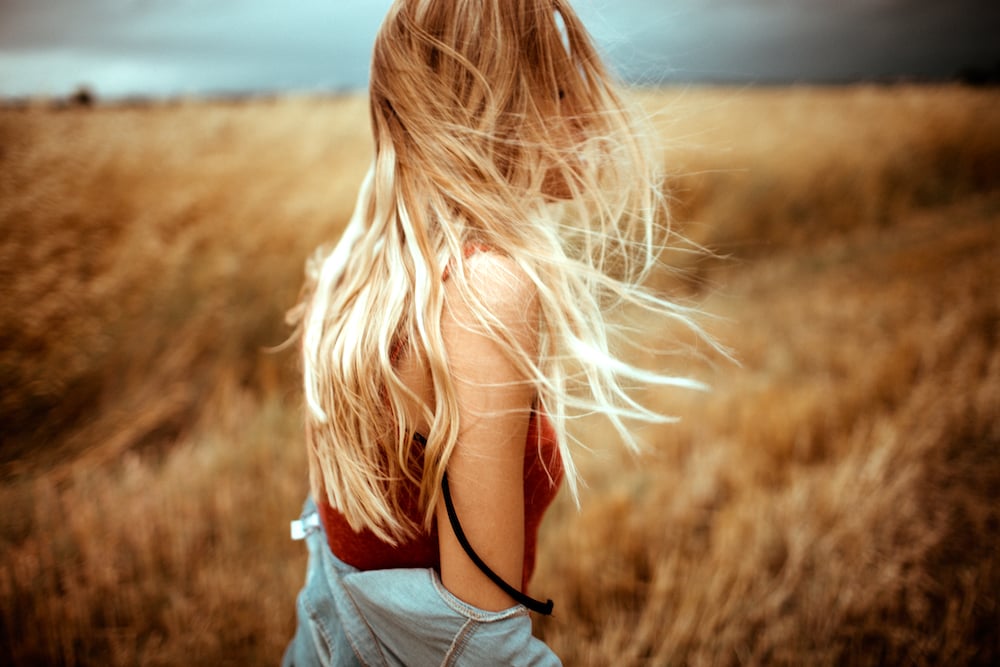 Image: iStock / AleksandarNakic
But it'll start to do what you want once it's conditioned. Fellow blondes will be able to relate to that feeling of intense satisfaction when your yellow locks start to absorb all of those blue-violet pigments. It's soothing to the soul.
For a price-savvy toner that produces instant changes, I've found that Schwarzkopf's blonde toner ($13) has worked wonders.
I've often questioned how helpful purple toners actually are in terms of helping the overall health of my hair, but I've found that Schwarzkopf's toner not only keeps my hair blonde, but also repairs the broken bonds within the hair fibre, resulting in stronger hair.
For best results, I'd keep the toner in for as long as possible (I often keep it in for up to 10 minutes), switching it out for a blonde purple shampoo every other wash to mix it up a bit. Just remember: people don't use purple shampoo and toner in the same wash, unless blue-violet hair is more your vibe.
Given that there are an abundance of places that stock it, like Woolies, Priceline and Chemist Warehouse, you're bound to have a store around the corner from you that stocks some of that purple goodness.
Besides, you deserve to keep those pesky brassy tones away and sport locks that has the likes of Elle Woods, Paris Hilton and Justin Timberlake quaking in their bleached booties. That's what I call blonde ambition.
Image Source: iStock / olgaecat