Clean Beauty Interview With Biossance
The Exact Ingredients to Avoid If You Want to Join the Clean Beauty Movement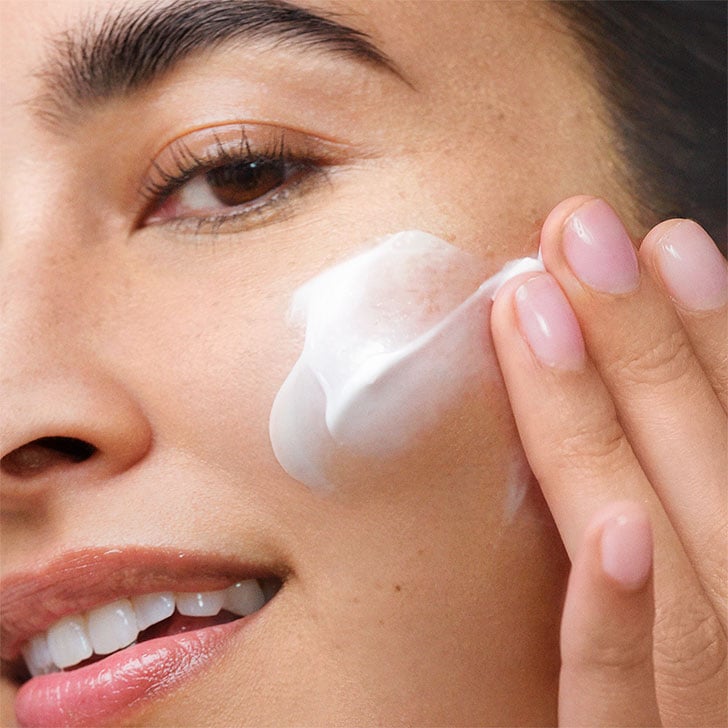 The clean beauty movement is well and truly alive and thriving. As consumers we've become far more conscious and savvy of what we're putting on our skin meaning more and more brands are being urged to consider the ingredients they're putting into their skincare.
However it can get a little merky when it comes to defining what actually constitutes a 'clean' beauty product, and with other buzzwords like vegan, natural, organic and green scrawled across labels, it can be hard to know exactly where your products sit.
With that in mind, I enlisted the help of Catherine Gore, President of clean beauty brand (and emerging cult-fave), Biossance to help decipher exactly what constitutes a clean beauty product, what ingredients you should be avoiding and why synthetic ingredients aren't necessarily bad for your skin.
POPSUGAR Australia: We understand that in the beauty industry there is not hard and fast rule for what constitutes a 'clean' beauty product, can you explain what a clean beauty product is by Biossance standards?
Catherine: Products that are made without toxins, safe for the planet, sustainable and cruelty free. Biossance blacklists 2,000+ ingredients that are either proven to be toxic or potentially toxic for you and the environment. Currently, the US only bans 12 ingredients, while Europe bans 1,367+ for cosmetic use.
PS: Brands often use beauty buzzwords like clean, vegan, organic and natural to describe their products, can you explain what each of these terms actually mean?
Catherine:
Vegan: By definition, vegan skin care products are not produced from an animal or any animal byproducts. This means that ingredients like beeswax, milk-derived lactic acid, lanolin and keratin are not used in these products. Vegan skincare is made from plants and minerals as well as safe synthetic ingredients.
Cruelty Free: The brand in totality must not test on animals, this includes the ingredients that are used to make the products, the finished product or for foreign markets.
Organic: Organic relates to the way the ingredients which are used in products are farmed, that is without pesticides, chemical fertilisers or antibiotics.
Natural: Simply means it was sourced from plants, animals or minerals. However, just because something is natural doesn't mean it is good for you or the planet. They can also be non-sustainable, meaning derived from an endangered source.

PS: Biossance uses a lot of clean synthetic ingredients, can you explain how a synthetic ingredient can be clean and why sometimes it's better for you than the natural product it's often extracted/created from?
Catherine:People often associate "synthetic" with "bad", but it's not that simple . . . Long-chain parabens, for example, are synthetic ingredients that are proven to be harmful for human health.
However, with new technology we've created an amazing category of "Clean Synthetic" ingredients based on a passion for green chemistry — innovative lab-created ingredients often proven to be safer, more sustainable and more effective. A few of our favourites are hyaluronic acid, ceramides, and our sugarcane-derived squalane.
When it comes to skincare products, having to choose between clean ingredients or effectiveness is no longer a decision you have to make. Clinically-proven, effective, and sustainability-sourced ingredients are possible because the science and ingredients are so good, that clean and clinical are now one of the same. We call it 'cleanical'.
For clean the focus is on the formulation of the products using ingredients which are proven to be safe and not harmful to your health or the health of the planet.
PS: What ingredients should we avoid if we're looking to use cleaner beauty products?
Catherine:
Oxybenzone, Octinoxate, and Octocrylene
Commonly Found in: Chemical sunscreens
Purpose: UV protection
Reason for Concern: Harmful for marine life, aquatic toxin
Clean Swap: Zinc Oxide (found in mineral sunscreens)
Long-chain parabens (Methylparaben, Propylparaben, Butylparaben, Ethylparaben)
Commonly Found in: Personal care and beauty products
Purpose: Preservative, prevents contamination and microbial growth
Reason for Concern: Hormone disruption
Clean Swap: Sodium Benzoate, Potassium Sorbate, Organic Acids (Dehydroacetic Acid)
Commonly Found in: Personal care and beauty products
Purpose: Scent, sensory experience
Reason for Concern: The term "fragrance" on an ingredient list is protected under the "Trade Secrets" Act so there is no transparency – it can include any of thousands of undisclosed and potentially harmful ingredients.
Clean Swap: Fully disclosed scent components like essential oils, aromatic extracts, and floral waters
A lot of the Biossance range contains an ingredient called Squalane, can you tell us a bit about what it is and does?
Our key ingredient, Squalane, is derived from renewable sugarcane. Our products are formulated using the latest sustainable methods — low water usage, no deforestation and developed in far proximity from rainforests. We utilise Forest Stewardship Council-certified (FSC) boxes that are compostable.
The human body produces its own version of squalane (squalene) which is the skin's own natural moisture. The amount present in your skin decreases as you age, leaving your skin dry and vulnerable. Biossance's parent company, Amryis, Inc., was the first to develop a sustainable sugarcane-derived squalane as an alternative to shark liver squalene which was previously used in the beauty industry to moisturise the skin. And because squalane is recognised by your skin, it weightlessly absorbs and boosts the active ingredients in every Biossance product.
First generation squalane was sourced from shark liver or the second generation unstable version using olives. By creating a better way to produce squalane through sustainable sugarcane, we save approximately 2 million sharks per year, a number that continues to grow.

What makes Biossance squalane a superior ingredient to other plant derived is that it isn't subject to environmental conditions which can change the quality of the end product. Since our squalane is bioengineered from sugarcane, a crop that naturally grows in abundance in Brazil, there aren't the same issues of quality. The end result is exceptionally stable, deeply moisturising and highly sustainable squalane.

For those new to the Biossance brand, can you suggest three products that would easily be added to our skincare routine?

Absolutely! Sometimes swapping an entire routine might not be feasible or may not happen overnight. The first step is to be more mindful about harmful ingredients and their impact on our bodies and our planet. If you're looking at going cleaner in your routine, start with the products you use every day (deodorant, moisturiser, skin care) and which cover most surface area. Our body has the most surface area of skin, so choosing clean oils and moisturisers is key because all of the ingredients you are putting on are being absorbed. Our 100 percent Squalane is a great choice to make for face, body and hair — you can use it all over.

Image Source: Biossance