Gem Australian Natural Toothpaste Brand
We've Finally Found a Toothpaste That'll Look Chic on Your Bathroom Counter
As POPSUGAR editors, we independently select and write about stuff we love and think you'll like too. POPSUGAR has affiliate and advertising partnerships so we get revenue from sharing this content and from your purchase.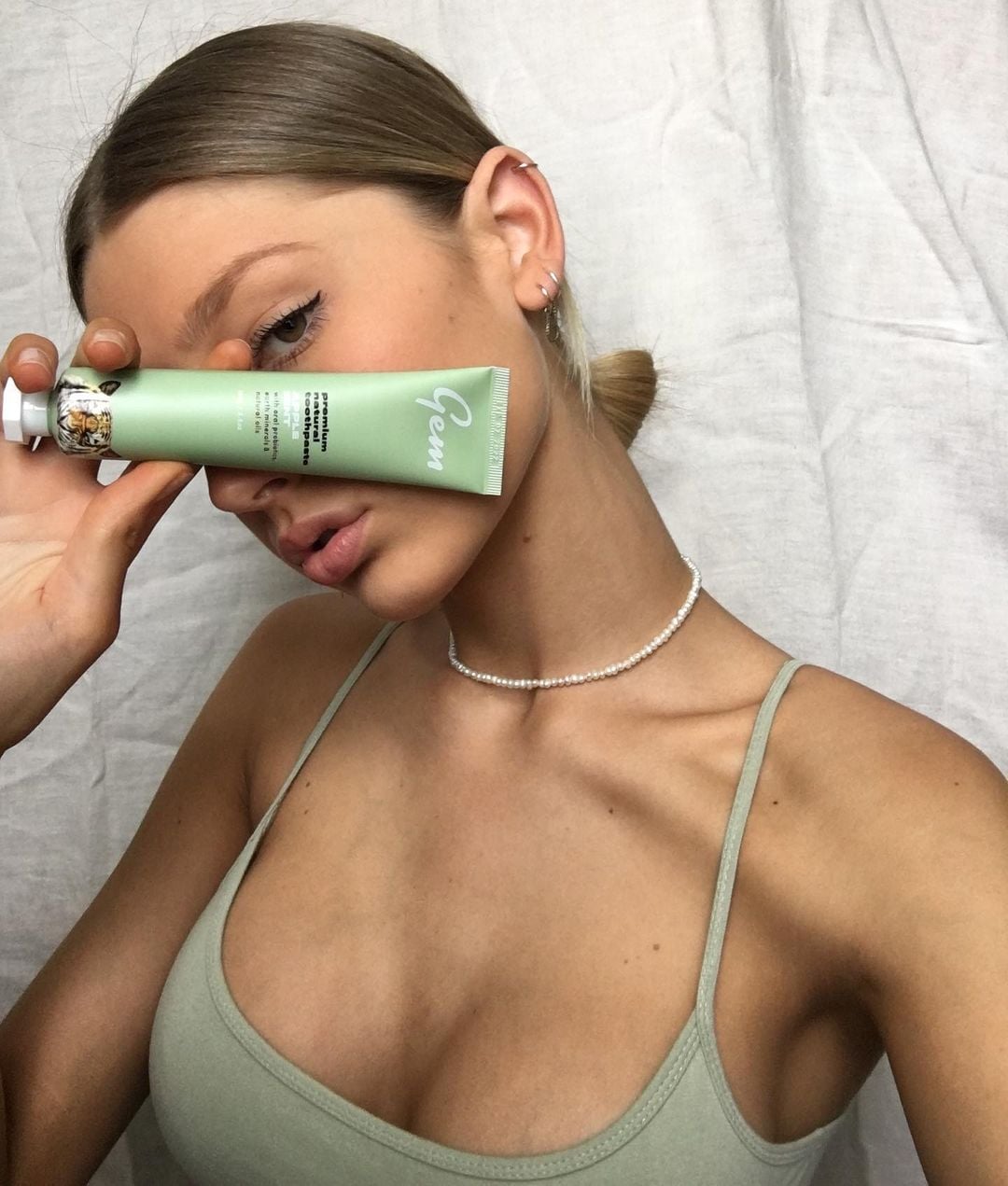 Brushing our teeth is one of those things we do twice a day without even thinking about it. We just grab the tube, squeeze and off we go — it's not something we get particularly excited about. All that's about to change though, courtesy of a new toothpaste brand called Gem.
Gem is a non-toxic, Australian toothpaste made with earth minerals, natural oils and oral probiotics. It's been stripped of all the nasties (like parabens and SLS) and packed full of the good stuff.
Without scaring you, there's actually a lot of nasty stuff hiding out in your toothpaste. In fact, Gem found that some of these substances have even been banned in hand soap… so we probably don't want to be putting them in our mouths. Ingredients that make toothpaste white and give it that smooth texture can be really bad for us, which is how the idea for Gem was born.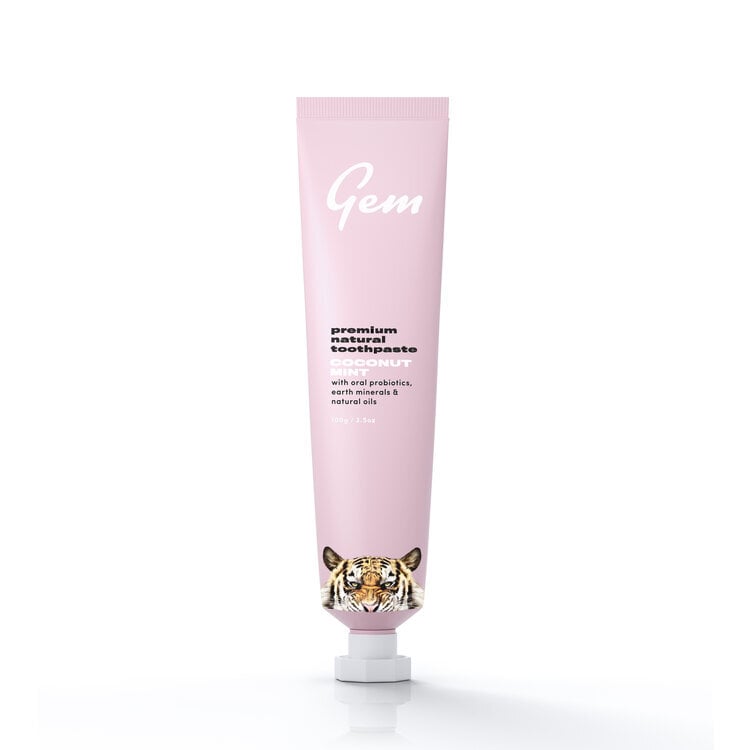 Not only is Gem toothpaste a lot better for us, it's aesthetically pleasing as well. A lot of the time we pick our beauty products much like we pick our wine — based on the packaging. Gem is one of those products you'd proudly display on your bathroom counter because it deserves to be front and centre, not hidden away in a drawer.
There's four different coloured bottles to match the four different flavours and each of them is like a pastel paradise. There's green (apple mint), blue (crisp mint), pink (coconut mint) and orange (cinnamon mint) with each bottle featuring a striking tiger decal at the bottom. They're super cute and fierce at the same time — consider us obsessed.
If you're not sure which flavour to try first, we wouldn't blame you. The Flavour Fiesta Pack ($40.00) is the perfect way to find your favourite.
So, if you're ready to shake up your teeth brushing routine and look cute doing it, Gem has to be your new go-to.
You can shop the full range of Gem toothpaste here.