How To Keep Your Face Clean
7 of the Best Ways to Keep Your Skin Clean Sans a Cleanser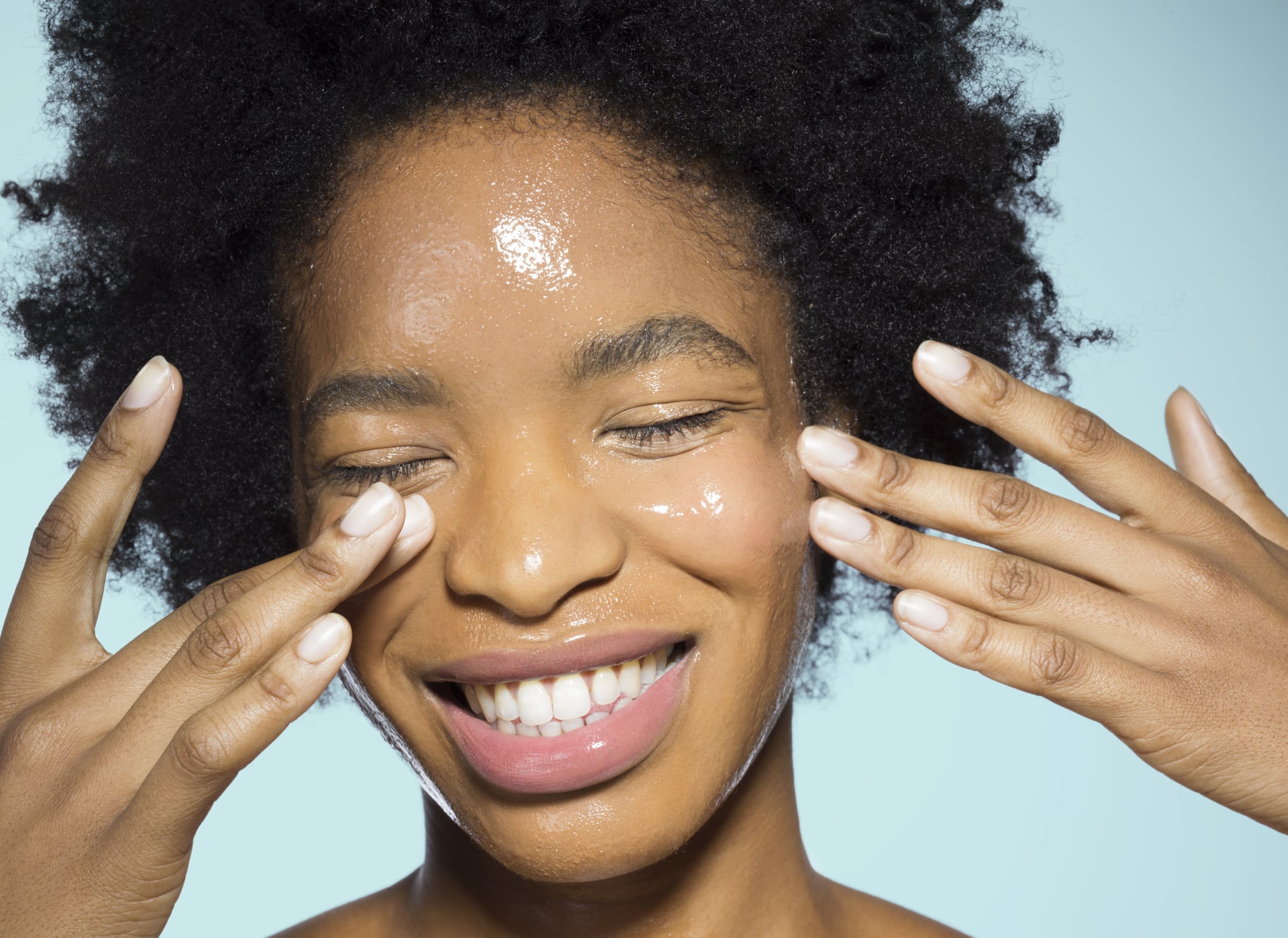 Now more than ever it's important that we reacquaint ourselves with the basics when it comes to hygiene — washing your hands for 20 seconds, covering your mouth when you cough or sneeze (and then using a hand sanitiser) and avoiding touching your face.
There's also a few beauty basics we should scrub up on that'll not only help keep away any nasty colds and flus but keep your skin clean, too.
1. Wash Your Hands Before Applying Skincare and Makeup
If you're one to apply your skincare and makeup products with your fingers (hi, me) you should be giving your hands a good 20 second wash with soap prior to applying any product to your face to avoid the spread of germs.
2. Avoid Touching Droppers or Face Tools With Dirty Hands
The best way to avoid spreading bacteria to your skin and face is to make sure you don't touch droppers, brush heads and face tools, like rollers and gua shas, without washing your hands first. You should be cleaning your face tools with warm, soapy water after every use. It's also a good time to clean your makeup brushes and sponges a little more than usual.
3. Chuck Out Old/Expired Makeup
Old makeup and skincare can be a breeding ground for nasty bacteria, if you've had some of your favourite products for a while it might be time to consider chucking them out. Below is a general rule for how long your beauty products should last. . .
Three months for liquid or gel eyeliners
Three months for mascaras
One year for lipstick and lip liner

One year for oil-free foundation
12-18 months for concealers
12-18 months for cream compact foundation
12-18 months for cream shadows and blushes
12-18 months for lip gloss
Two years for pencil eyeliner
Two years for powders (including blushes, bronzers, and shadows)
4. Wash and Change Your Pillow Cases More Often
You probably wash your sheets and pillow cases at least once a week, but you might want to consider washing your pillow slips every few days. Residual makeup, dirt, oil, dead skin cells and sweat can build up on your pillow case providing the perfect breeding ground for bacteria. If you can't wash your pillow slips every two to three days, consider changing them and having a few sets on rotation.
5. Avoid Touching and Picking at Breakouts
While this is probably the cardinal rule of skin care, now is the time to be extra vigilant. Aside from the natural urge to touch, pick and pop, anxiety and stress can also make us pick more so try and be conscious of what your hands are doing. If you find them wandering to your face more often than they should try keeping them busy, keep a stress ball on your desk, or if you're at home, meal prep something delicious.
6. Don't Use the Same Towel For Your Body and Face
Dermatologists often recommend using seperate towels for your body and face. Bacteria, fungus, dead skin cells, oils and other debris collect on towels and can result in infections, breakouts and irritation.
7. Wipe Over Your Products With Disinfectant
Given the current climate, it might be time to give your products, bottles and beauty tools a good clean with disinfectant wipes to further prevent to spread of bacteria.