Marilyn Monroe's Natural Hair Colour Might Surprise You
Image Source: Getty / Baron / Hulton Archive
People are wondering about Marilyn Monroe's natural hair colour after streaming Netflix's "Blonde."
Before she adopted the stage name Marilyn Monroe, she was Norma Jeane Baker.
Known as a "blonde bombshell," many are surprised to learn the actor was not a natural blonde.
With Netflix's "Blonde" starring Ana de Armas finally available to stream, people are asking themselves: what was Marilyn Monroe's natural hair color? For context, "Blonde" is a fictionalised historical drama about the star's life and depicts her rise from Norma Jeane Baker to the actor, singer, and model the world knew her to be.
The movie shows us a young Monroe before she legally adopted her stage name in 1956, and in those scenes, we see her with her natural hair colour. Given Monroe's title of "blonde bombshell," maybe people are surprised to learn that the star's real hair colour was more of a light brown. Monroe's natural hair colour is visible in some of her earlier modeling shots from the 1940s. She became a platinum blond around 1948 when she signed with Columbia Pictures (now 20th Century Fox), and the rest is history.
Monroe kept that peroxide-blonde hue for the rest of her life, and most of her movie roles revolved around the hair colour – 1953's "Gentlemen Prefer Blondes" is exemplary of this. Monroe's blonde hair became a key element of her signature look.
Take a look at Monroe's natural hair colour ahead.
Marylin Monroe, or Norma Jean Baker, With Brown Hair in 1947

Image Source: Getty / Michael Ochs Archives
Marylin Monroe, or Norma Jean Baker, With Brown Hair in 1946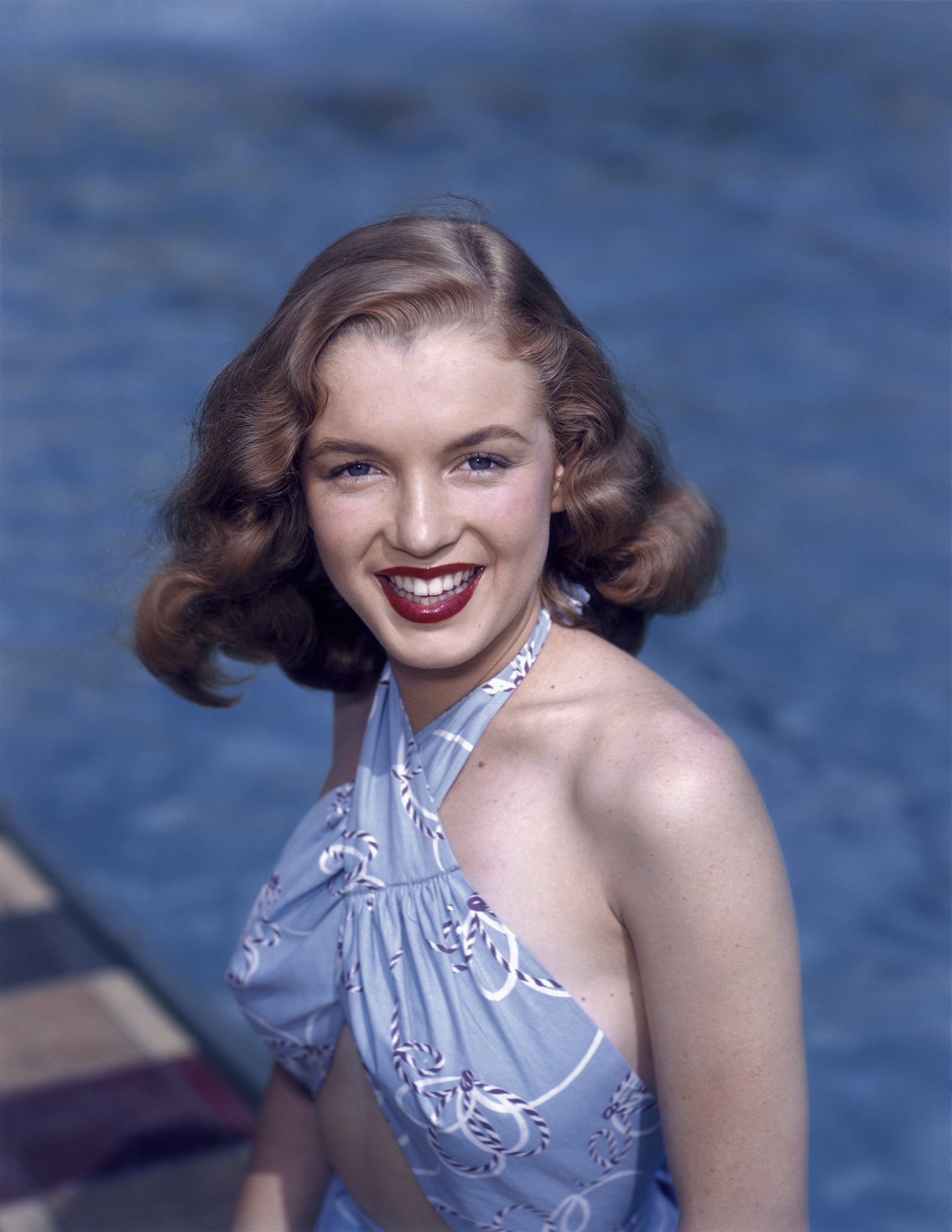 Image Source: Getty / Richard C. Miller/Donaldson Collection