Photos of Lily Allen's Wedding Manicure
Lily Allen's Manicure For Her Las Vegas Wedding Screams "I'm in Love", And We're Here For It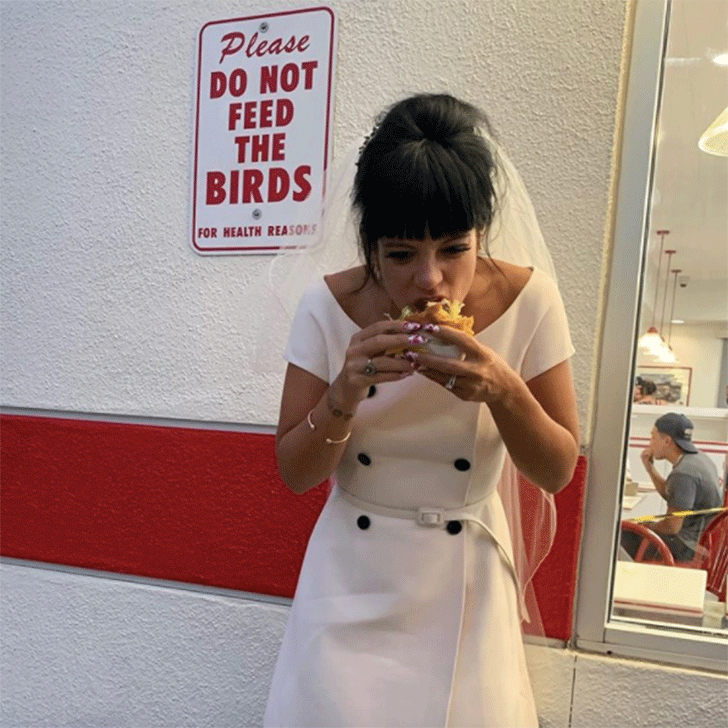 When I get married, you better believe I'm taking cues from Lily Allen and David Harbour's wedding. Not only did she get married in vintage Dior, their nuptials also included an Elvis Presley impersonator, In-N-Out burgers and nail art that screams 'I'm sickeningly in love!', which is very on-brand for a hopeless romantic like myself.
The pair confirmed the news by sharing a bunch of snaps from their Vegas wedding (that we're obsessed with btw) on Instagram overnight, including a cheeky shot of Lily's pink and red glitter heart manicure.
New York based nail artist, Naomi Yasuda is that talent behind the mani and shared a close up snap of her work on Instagram congratulating the lovebirds. Scroll to check it out.