What Happens When You Give Up Makeup and Skin Care
An Allergic Reaction Forced Me to Give Up All Makeup and Skincare For a Week, and I Have Feelings
You've often read my ramblings about how good I have it as a beauty writer, and I do, it's honestly the sweetest gig with very minimal downside. I get to learn a lot and try all kinds of makeup, skincare and beauty treatments. But folks, there is a downside, that downside being you can have allergic reactions and end up looking like a baby panda.
This happened to me a few weeks ago, I had an allergic reaction to a botanical ingredient in a product I was trialling. I'm not going to name the product cause it's not the product or brand's fault I had a reaction, neither they or myself were to know that I would be allergic to one of the ingredients. The only thing I've ever known I was allergic to is coconut and it wasn't coconut.
Anyway, the reaction caused a sea of little angry red bumps to cover my under eye area, cheeks and neck. It flared up for around five days and was itchy as hell. I've never experienced anything like it.
This is my skin normally . . .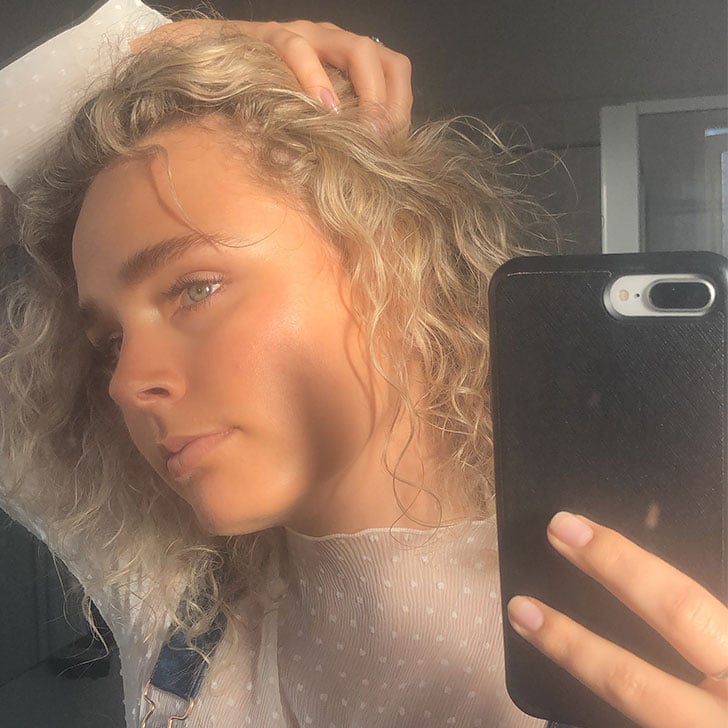 This is my face on day three of the allergic reaction . . .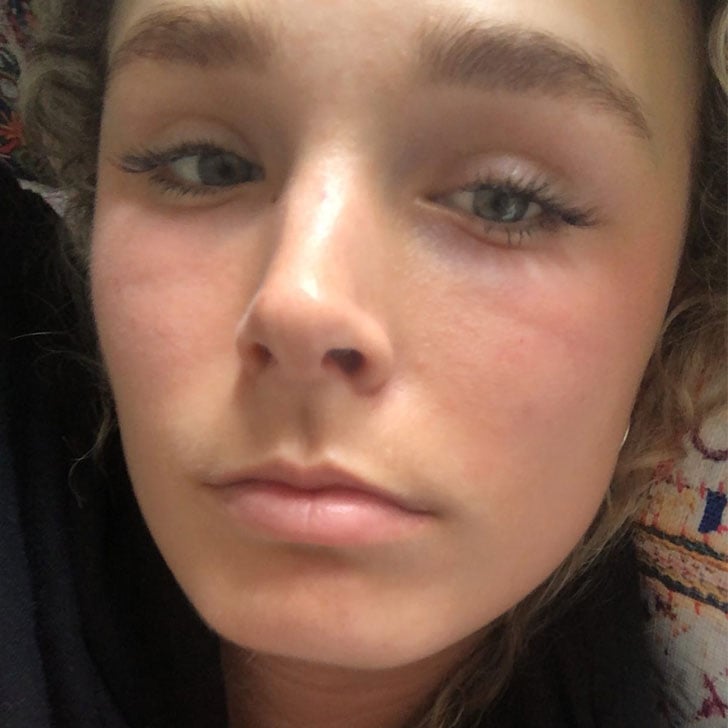 The minute I woke up with reaction I did what anyone would do, called my mother. She's also in the beauty industry so she advised me to take some antihistamines, wash my face with cold water and stay away from all skincare and makeup for the next few days.
I heeded her advice and completely dropped my skincare routine and went makeup-free for over a week. I'm pretty meticulous about my skin so I didn't want to apply anything that would make the reaction flare up or get worse.
My new routine was minimal, we're talking two-step minimal. 1) My Salt By Hendrix Rose Quartz Roller ($40) fresh out of the freezer to roll all over my puffy, itchy face, relieving some of the itch and reducing the puffiness.
And 2) I'd soak Go-to Skin Care's Posh Cloth Muslin Cloth ($15) in ice-cold water and dab it into my skin when it felt hot and irritated to help cool and calm it. I'd also use it to wash my face morning and night to wash away any natural oil build up or air pollutants as I couldn't cleanse.
During my everything-free week, I learnt a lot about my skin. Mainly that going makeup free is a nice little holiday for it, not that I wear a lot anyway — a skin-tint, brow gel, mascara, cream blush and a little concealer when I've got spots — but it was still nice to just let it breathe for a while and do it's own thing. Funnily enough, I've actually continued to go makeup-free unless I have important meetings, dates etc. because I'm really loving my skin right now and want to make the most of it before some hormonal breakout has me running back to my concealer with open arms.
If you can take anything away from me laying my body on the line in the name of skincare (read: my allergic reaction), it's that you should let you skin breathe and live in it's natural state every now and then. I'm not saying you have to give up your skincare completely to do that, just drop it back to moisturiser and a good SPF50 sunscreen.
Plus, if you're going makeup-free you won't need to cleanse and exfoliate like you usually would, I recommend simply washing your face with warm water and a muslin cloth like Go-to's Posh Cloth to get rid of the daily dirt and oil.