What Is Cosmetic Acupuncture?
Every Question You've Ever Had About Cosmetic Acupuncture Answered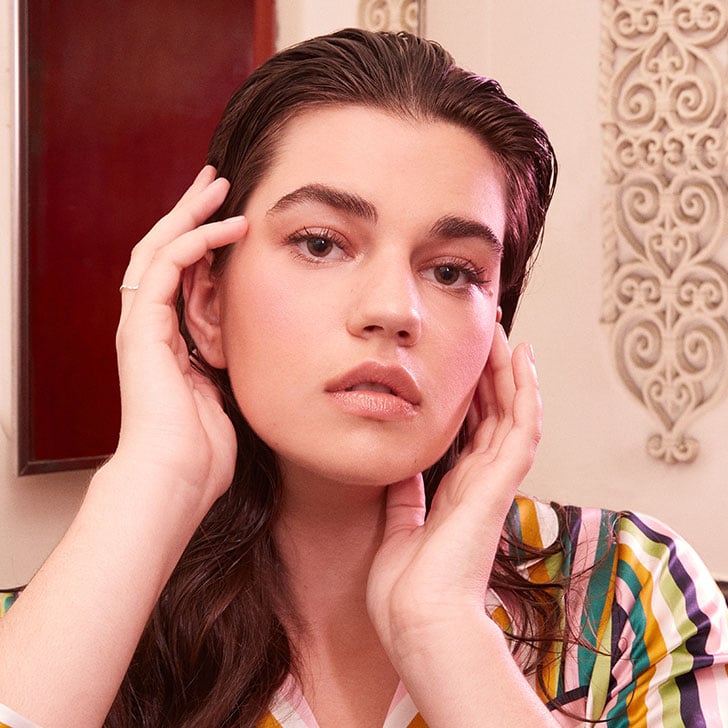 For decades people have been praising the benefits of acupuncture — relieving muscle tension, aches and pains, reduce stress and anxiety and boosting your immune system, to name a few. In more recent times, its made its way into the beauty industry as a highly-effective alternative to botox. Touted as being able to rejuvenate the skin, minimise fine lines and wrinkles and re-boot collagen production, it's definitely worth considering before you turn to fillers.
To get the full rundown on what exactly goes on during an appointment (including where they stick needles), POPSUGAR Australia chatted to Georgia Fong from Sydney's The Dao Health who makes a great case as to why cosmetic acupuncture should be a part of your skin are routine.
Keep scrolling for every question you've ever had answered.
POPSUGAR Australia: What is cosmetic acupuncture?
Georgia: Cosmetic acupuncture is a gentle, non-invasive facial treatment. Specific acupuncture points are needled into the face to improve skin tone, fight the ageing process, enhance beauty and improve overall wellbeing.
With a documented history of over 5000 years, acupuncture is an ancient natural alternative to Botox or fillers. Treatments are aimed to soften lines and wrinkles, lift sagging, increase firmness and tone the face whilst also taking into consideration the patients overall general wellbeing to bring the body back into harmony.
PS: Who is a good candidate?
Georgia: Cosmetic acupuncture is beneficial for anyone looking to improve skin tone, elasticity and overall complexion of the face.
PS: What are the benefits of facial acupuncture?
More moisture in the skin through increasing circulation of blood and lymph to the face
Improvements in muscle tone, firmness and elasticity of the skin
Helps lift sagging and drooping
Fills out sunken areas
Helps eliminate fine lines and wrinkles and soften deeper wrinkles
Glowing radiant skin
Brightens the eyes and helps lift drooping eyelids
Stimulates collagen production
Softens scarring (acne, facial scars etc)
Reduces stress evident on the face and slows the ageing process from within
Leaves you feeling refreshed, relaxed and rejuvenated!
PS: What should you expect from a standard treatment?
Georgia: During a cosmetic acupuncture treatment at The Dao Health, specific needles are inserted into different areas on the face depending on the patient's area of concern and overall skin appearance. The number of needles can vary from 10-100 and a combination of Traditional Chinese Medicine techniques are used including, massage, gua sha and jade rolling.
This treatment on the face will stimulate the production of collagen and elastin by creating micro-traumas in the skin to encourage the cascade effect that helps produce these building blocks, ultimately producing a brighter, even and glowing skin tone.
PS: How often should you have treatments?
Georgia: It is recommended to have cosmetic acupuncture treatments once or twice a week. The number of treatments will be individualised for each and every patient. Generally, within 3-4 sessions your skin will have more lustre, moistness and will look brighter. Within 6-10 sessions any concerns relating to collagen loss, including wrinkles, loss of firmness and sagging will begin to reduce.
PS: Is there any down time?
Georgia: Cosmetic acupuncture is a gentle and safe treatment with little to no downtime, meaning treatments will not affect you the next day. It is expected to see flushing of the face and redness as there will be an increase in blood flow and circulation to the face. Occasional minor and temporary bruising may occur at the site of insertion. These are usually painless and will resolve after a couple of days.
PS: What kind of aftercare is involved?
Georgia: Treatments at The Dao Health also incorporate Chinese Medicine lifestyle advice on diet and exercise. In between weekly sessions, we also recommend facial jade rolling to continue to encourage micro-circulation of the lymphatic system at home.
PS: How long do the benefits last?
Georgia: After the initial block of sessions, it is recommended for the patient to have monthly treatments for maintenance care. These results obtained in the initial block will usually last up to 3 yrs.
PS: How much does it cost?
Georgia: An initial cosmetic acupuncture session at The Dao Health costs $155 and follow-up sessions cost $98.
Image Source: POPSUGAR Studios