Why We Need to Stop Glamorising Sun Tanning
Melanoma Is the Third Most Common Cancer, So Why Are We Still Glamorising Sun Tanning?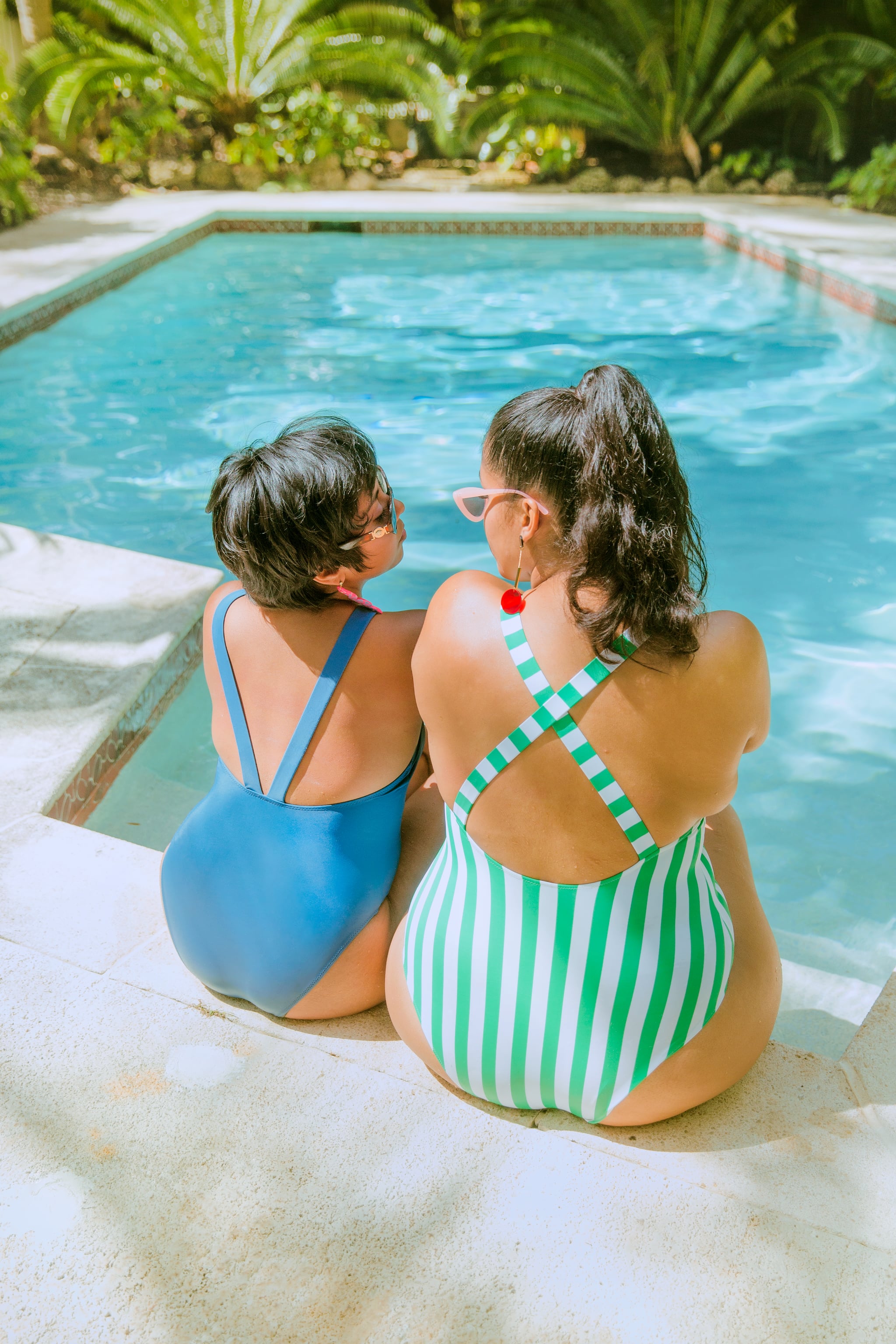 Summer is approaching and now is the perfect time for a friendly reminder that there is absolutely, without a doubt, no such thing as a safe sun tan. Here in Australia, we have one of the highest rates of melanoma in the world, it's the third most common cancer diagnosed among people aged 15-39 — which is wild considering there are simple, preventative steps you can take to avoid melanoma's if you're not genetically predisposed to them.
It's safe to say that we've reached a point where we should all be aware of how important it is to wear and re-apply SPF daily, especially if you're spending a large amount of time outdoors. To raise awareness around Melanoma, skin checks and SPF, journalist Lisa Patulny founded Call Time On Melanoma, an education initiative that aims at spreading the message that we need to put an end to sun tanning, now.
Cue: Her latest Instagram post that unpacks 6 extremely convincing reasons as to why we need to stop glamorising sun tanning.
#1 There is No Such Thing As a Safe Suntan.
"A tan is what happens when your skin is exposed to more sunlight than it can handle," Lisa explains. "It's your skin's way of protecting itself against damage to the DNA in your skin cells (which is what can trigger skin cancer btw). A tan is proof sun damage has occurred."
#2 It's More Than Just Sun Damage
"If you care about skin clarity and firmness but also like to tan, uh oh. The sun is best mates with hyperpigmentation and destroys collagen and elastin faster than you can google 'how much are fillers'," says Lisa.
#3 Sunburns a B*tch
"Sunburn hurts worse than Kim Kardashian being Twitter shamed for her 40th birthday party." (She's not wrong).
#4 It Can Weaken More Than Just Your Skin
"The WHO says overexposure to UV can weaken your immune system no matter your skin colour," explains Lisa. "Ever had a cold sore after a big day at the beach? Yep."
#5 Vitamin D Deficiency Isn't Really a Thing For Most Aussies
"Vitamin D deficiency is not something most Australians have to worry about," says Lisa. Adding: "There are exceptions to this (people who cover up for religious, cultural or other reasons, have naturally dark skin, have conditions or take medications that impact absorption and people who get very little to zero sun exposure.)"
"Studies show that regular sunscreen use does not link up with vit D deficiency though so tanning isn't a reason to 'boost levels'. Also, research suggests that prolonged exposure doesn't do that anyway but it does increase your risk of skin cancer! If you suspect you have a deficiency get a blood test. Get the advice of a trusted health professional. Supplements work really well if you need them and they don't put you at risk of skin cancer," she explains.
#6 Every Time You Leave the House Without SPF You're Increasing the Risk
"Every time you do it you increase your risk of skin cancer and melanoma. Need we go on?"
Seriously though, do you really need any more convincing?
Lisa went on to add a disclaimer around Blackfishing explaining that while it's absolutely never ok, it's not what she's referring to in this instance.
"NB: Blackfishing is a whole other kettle of (racist) fish. We're talking about 'natural' tanning here, not the type that involves horrendous melanin boosters and suntanning oils that promise a tan 100x darker than you'd ever achieve yourself. Blackfishing is never ok, and it doesn't matter if it's done with the sun or fake tan. POC should not have to deal with it."