2011 Sugar Awards: Vote For the Best Australian Reality TV Show of 2011
2011 Sugar Awards: Vote For the Best Reality TV Show!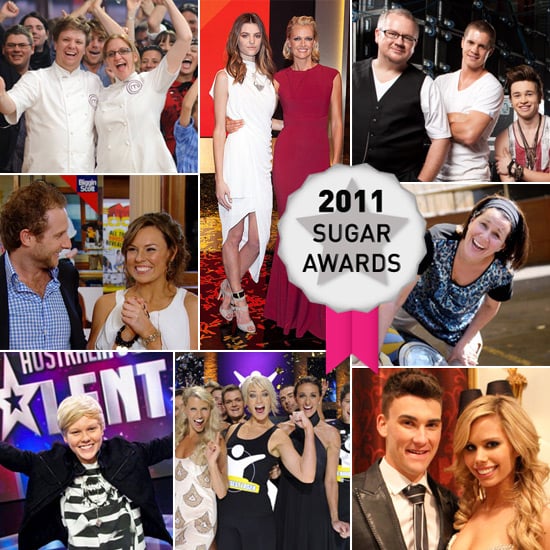 Today's category is a big one: reality TV. Whether you tuned in or switched off, it was impossible to avoid — especially the programs that aired up to six nights a week. The newcomer in the group is The Celebrity Apprentice Australia, which was a huge success for Channel Nine; The Block also did wonders for their ratings. From Channel Seven, the big hits were The X Factor, Australia's Got Talent and Beauty and the Geek, while Network Ten offered up new servings of MasterChef and The Biggest Loser: Families. And from Fox8, Australia's Next Top Model gave us another entertaining series with a deserving winner. So now we're turning it over to you — which was your favourite reality series this year?
Photos courtesy of Network Ten, Channel Seven, Channel Nine and Foxtel
This poll is now closed.