2011 Sugar Awards: Vote For the Best Movie Actor of 2011
2011 Sugar Awards: Vote For the Best Movie Actor!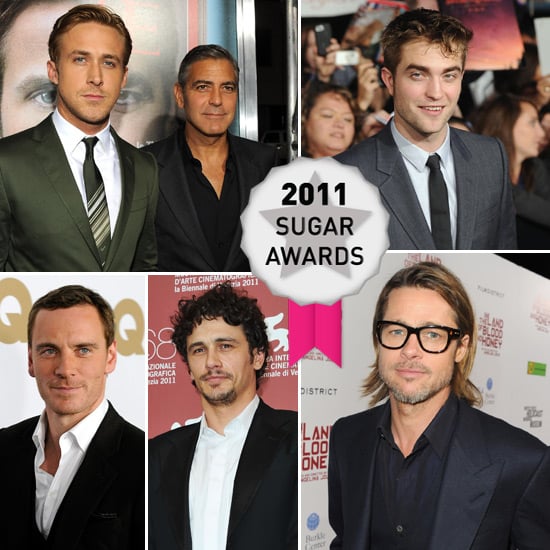 It seems as though there were a handful of talented men who really dominated the year in cinema. Ryan Gosling tried his hand (and succeeded) at romantic comedy in Crazy, Stupid, Love, but also demonstrated his dramatic best in Drive as well as The Ides of March, with fellow contender George Clooney. George's The Descendants is also earning critical acclaim. Robert Pattinson returned as Edward Cullen in Breaking Dawn Part 1, but earlier in the year he ran away to the circus and fell in love with Reese Witherspoon in Water For Elephants. Brad Pitt's The Tree of Life divided critics, but most loved his portrayal of baseball scout Billy Beane in Moneyball. James Franco received an Oscar nomination for 127 Hours and led the cast in Rise of the Planet of the Apes, while Michael Fassbender had breakout roles in X-Men: First Class and Jane Eyre. They all captured our attention on the big screen, so who gets your vote for best movie actor of the year?
This poll is now closed.