2011 Sugar Awards: Vote For the Most Popular Song of 2011
2011 Sugar Awards: Vote For the Best Pop Song!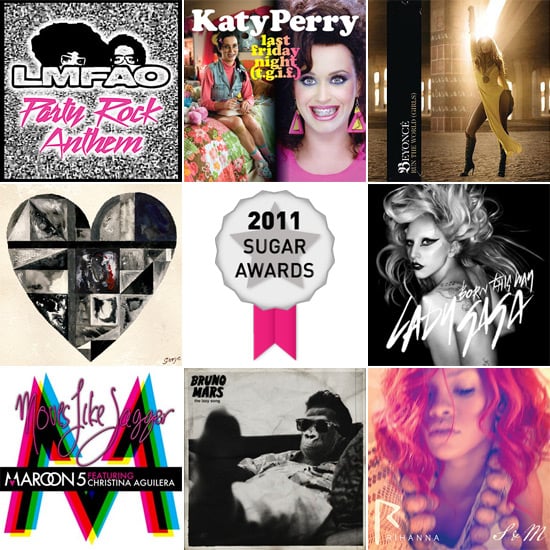 In today's Sugar Awards category we're looking at the songs we couldn't get out of our heads this year. "Party Rock Anthem" by LMFAO may not have had us shuffling (lack of skill) but it definitely got us on our feet, just like Maroon 5's "Moves Like Jagger" and Beyoncé's "Run the World (Girls)." Songs don't get much more pop than Katy Perry's "Last Friday Night (T.G.I.F.)" and Lady Gaga's "Born This Way," which was her first big release of 2011. Rihanna's "S&M" was so catchy we've even heard, um, 8-year-olds singing it, while we loved chilling out to the sounds of Bruno Mars' "The Lazy Song" and Gotye's "Somebody That I Used to Know" with Kimbra. We know all these songs don't fit into the pop genre, but they're the main ones we had on repeat and heard over and over again. Which song do you think is the best?
This poll is now closed.