2011 Sugar Awards: Vote For Your Favourite Home-Grown Australian Hottie
2011 Sugar Awards: Vote For This Year's Home-Grown Hottie!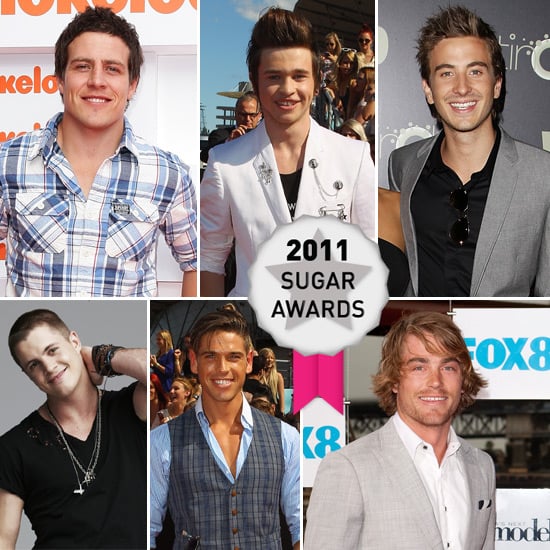 Considering how big Australian TV has been this year, it's no surprise that several hot guys emerged from some of the biggest shows. The River Boys joined Home and Away and brought Steve Peacocke to our attention, while MasterChef was almost as much about Hayden Quinn's hotness as it was about his cooking. Thanks to The X Factor, winner Reece Mastin and second runner-up Johnny Ruffo are now pin-ups, while we've also noticed Packed to the Rafters' Ryan Corr has been hitting red carpet events in style. And we know Didier Cohen isn't technically Australian, but this model-turned-Celebrity Apprentice Australia star calls Australia home — and proved he's a big softie despite his tough, tattooed appearance! So which guy is your favourite home-grown hottie this year?
This poll is now closed.