2012 MTV Movie Awards Winners
Announcing the Winners of the MTV Movie Awards
Move over, Twilight — this year the MTV Movie Awards officially had Hunger Games fever! While it didn't sweep all the awards, The Hunger Games picked up some of the top honours, including best male performance and best female performance for Josh and Jennifer respectively. Still, Breaking Dawn Part 1 was far from going home empty-handed and took out the coveted best kiss and movie of the year categories, while Harry Potter and the Deathly Hallows Part 2 also got some love for its final outing at the annual movies event.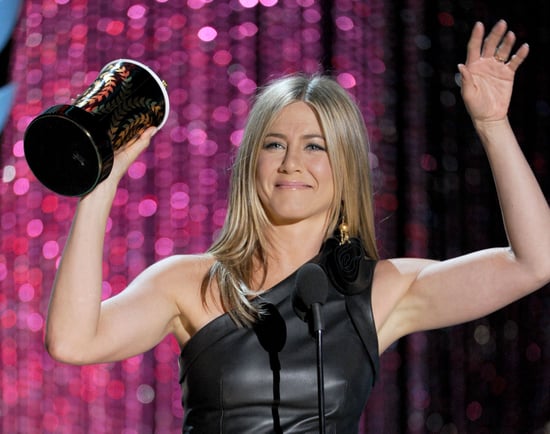 BEST ONSCREEN DIRT BAG
Jennifer Aniston, Horrible Bosses
See the rest of the winners when you read more.
BREAKTHROUGH PERFORMANCE
Shailene Woodley, The Descendants
BEST MALE PERFORMANCE
Josh Hutcherson, The Hunger Games
BEST FEMALE PERFORMANCE
Jennifer Lawrence, The Hunger Games
BEST MUSIC
"Party Rock Anthem," LMFAO (21 Jump Street)
BEST KISS
Kristen Stewart and Robert Pattinson, Breaking Dawn Part 1
BEST FIGHT
Jennifer Lawrence and Josh Hutcherson vs. Alexander Ludwig, The Hunger Games
BEST CAST
Harry Potter and the Deathly Hallows Part 2
BEST ON-SCREEN TRANSFORMATION
Elizabeth Banks, The Hunger Games
BEST GUT-WRENCHING PERFORMANCE
TBA
BEST COMEDIC PERFORMANCE
TBA
MOVIE OF THE YEAR
Breaking Dawn Part 1