2014 MTV Movie Awards Winners
Announcing the 2014 MTV Movie Award Winners!
The MTV Movie Awards have concluded, and Catching Fire pretty much owned everything. It took home movie of the year, while stars Jennifer Lawrence and Josh Hutcherson both won awards for their performances. Meanwhile, Zac Efron's shirt was unceremoniously ripped off his body when he won best shirtless performance. (We're not complaining.) Not all the winners were announced live during the show, but stay tuned as we update with all the official winners!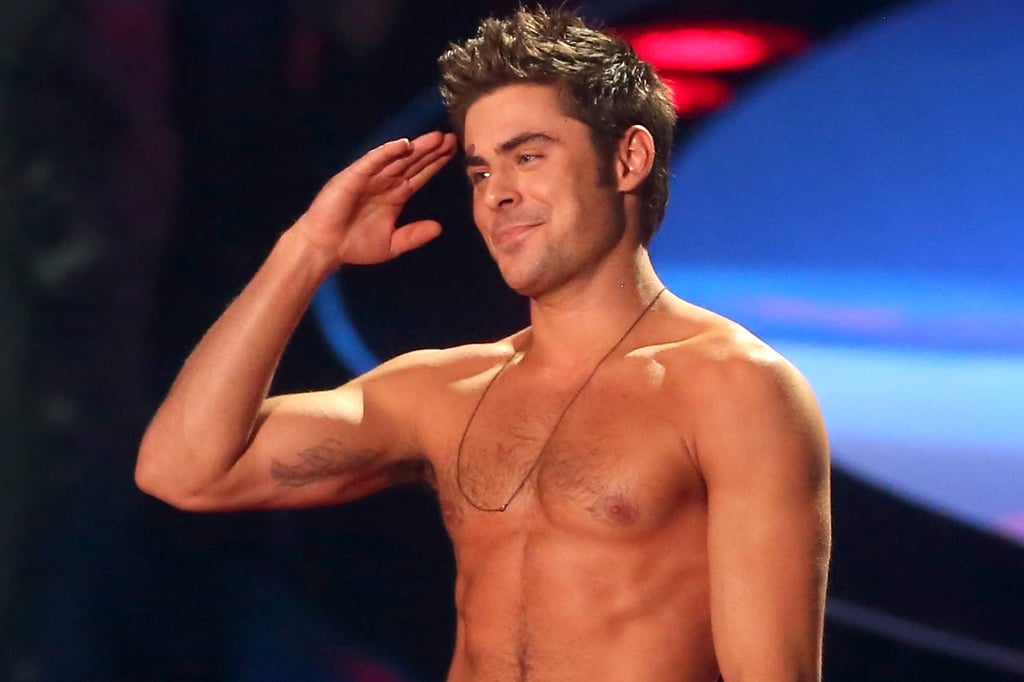 MOVIE OF THE YEAR
Catching Fire
BEST FEMALE PERFORMANCE
Jennifer Lawrence, Catching Fire
BEST MALE PERFORMANCE
Josh Hutcherson, Catching Fire
BEST COMEDIC PERFORMANCE
Jonah Hill, The Wolf of Wall Street
BREAKTHROUGH PERFORMANCE
Will Poulter, We're the Millers
BEST SCARED-AS-SH*T PERFORMANCE
Brad Pitt, World War Z
BEST ONSCREEN DUO
Vin Diesel and Paul Walker, Fast & Furious 6
BEST SHIRTLESS PERFORMANCE
Zac Efron, That Awkward Moment
BEST FIGHT
Orlando Bloom and Evangeline Lilly, The Hobbit: The Desolation of Smaug
BEST KISS
Will Poulter, Jennifer Aniston and Emma Roberts, We're the Millers
BEST #WTF MOMENT
Leonardo DiCaprio, The Wolf of Wall Street
BEST VILLAIN
Mila Kunis, Oz the Great and Powerful
BEST MUSICAL MOMENT
Backstreet Boys, Jay Baruchel, Seth Rogen and Craig Robinson, This Is the End
BEST ONSCREEN TRANSFORMATION
Jared Leto, Dallas Buyers Club
BEST CAMEO PERFORMANCE
Rihanna, This Is the End
BEST HERO
Henry Cavill as Clark Kent, Man of Steel
FAVOURITE CHARACTER
Tris, Divergent
TRAILBLAZER AWARD
Channing Tatum
GENERATION AWARD
Mark Wahlberg