2017 ARIAs Live Blog
ARIAs 2017 Live Blog: We Spy Harry Styles in His Seat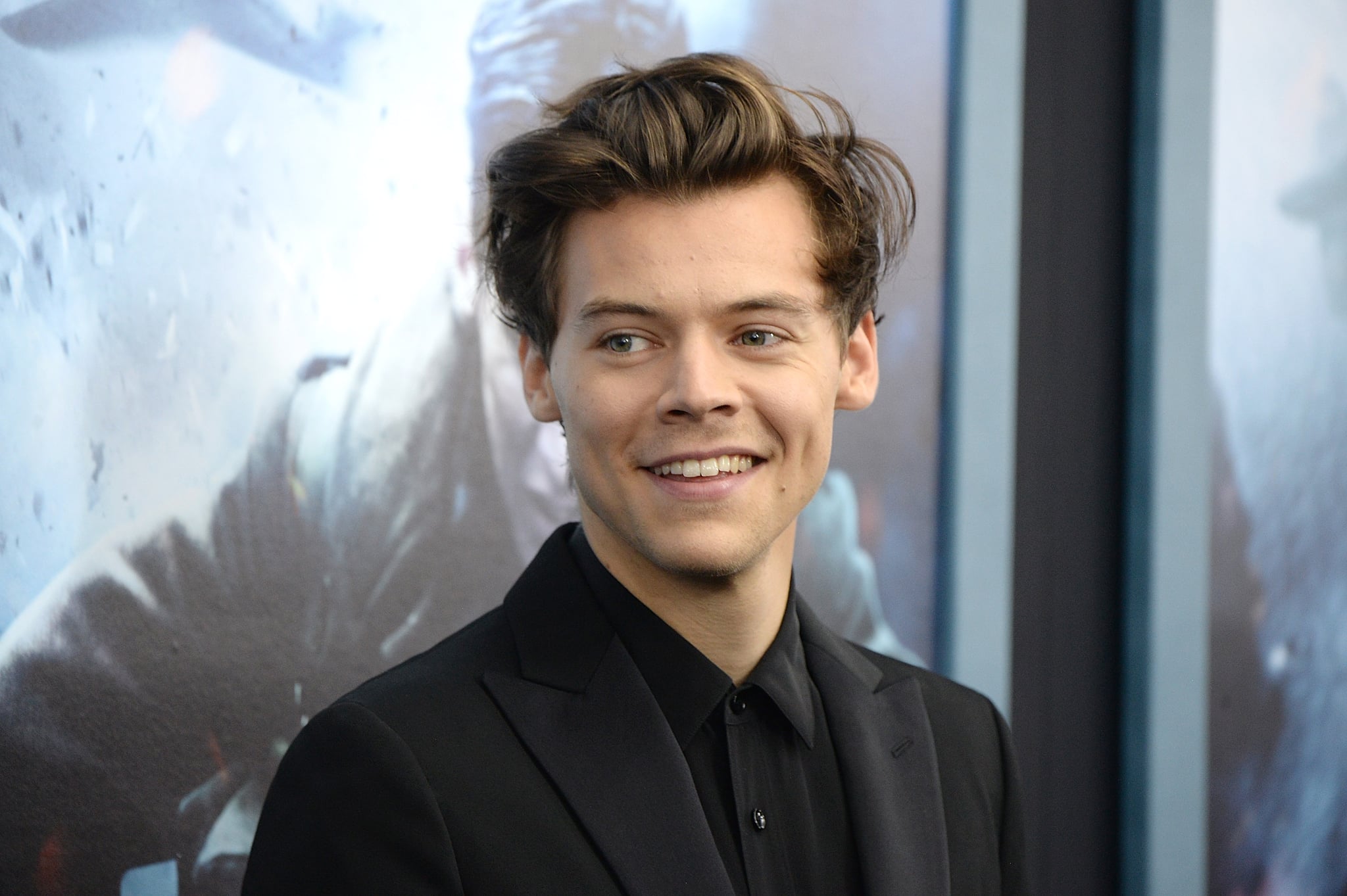 We're hitting the ARIAs this afternoon, so we're live-blogging our entire day. From the moment we wake up to the moment we go to bed, this is what ARIAs 2017 looked like from my point of view.
0535: This time of day upsets me because it's too early but my brain is wired so that any exciting celebrity news — hello, Prince Harry and Meghan Markle — has me up at the crack of dawn. I swing over to the side of the bed, stare at the floor for five minutes and then get to work — the newly-engaged couple had some engagement photos taken and we need to share them! It is our civil duty.
0540: I'm using military-style time stamps because this is some high-level work we're doing here.
0600: Royal engagment pictures shared. Here ye go.
0655: After spending an hour or so on the line, I quickly get dressed and ready to go. I am displeased to note that my hair, which I washed JUST YESTERDAY is sitting funny on either side of my part — a hallmark sign that it's moments away from getting greasy. This annoys me. How can it not even last a day?!
0700: I hop in the car and check my calendar to make sure I've forgotten nothing vital. It's a big day today! The ARIAs from about 2 p.m., yes, but before that a filmed interview with Ruby Rose, accreditation pick-up from The Star (where the ARIAs are held), an interview with Anna Camp and Brittany Snow and then back to The Star to settle in for the show at around 4 p.m. Front of mind: Ruby interview at 11:06 a.m. She's here for the Pitch Perfect 3 premiere, to be held tomorrow night in Sydney, and she's brought her co-stars Anna, Brittany and, of course, Rebel Wilson with her also. The four of them will be presenting an award at the ARIAs tonight, so keep your eyes peeled tonight (7:30 p.m., Channel Nine) if you're a fan.
1100: I'm at a swanky Sydney hotel waiting for my chat with Ruby, watching all the travellers coming and going. I feel they are living their best lives, shacking up in a place like this — well done, strangers.
1106: I jump into a room with Ruby and literally lose my words when she smiles at me BECAUSE: how can anyone be so beautiful? No really: genetically, what's the code? It actually hurts me a little — I'm almost insulted by how pretty she is. Turns out she's funny and kind too, 'course.
1110: I leave Ruby's room when the allotted four minutes are up — stay tuned for the interview — and hop into a cab headed to The Star. I am sweating and it's 11:15 a.m. Good. Hair is officially greasy now. Quickly weigh up feasibility of washing my hair in the changerooms at work.
1145: Arriving at The Star is an experience because there are already hundreds of fans (OK, maybe a hundred) lined up anywhere that isn't barricaded, so that they can catch a glimpse of Harry Styles. Some of them lined up overnight. I try and think of anyone I'd line up overnight for and come up blank.
1215: I'm waiting now to register my arrival as a guest of Pepsi Max but there's no one to be seen (except the Harry fans, they're everywhere). Funnily enough, I'm stuck waiting with a couple of legends: chef Anna Polyviou and The Bachelor 2016 star Olena Khamula. The desperate situation (it wasn't desperate) becomes a story of survival (we were totally fine) as all of us try to figure out how and where the hell we register.
1220: Oh, all good — a lovely lady has come to save the day with some of those indestructible event wristbands. As she puts it around my wrist I take a moment to appreciate that I may never be able to remove it from my person.
1300: Back in the office now and prepping to interview Anna Camp and Brittany Snow! We'll be chatting all things Pitch Perfect 3 so it'll be a fun one.
1639: Can confirm: Anna Camp and Brittany Snow are the best.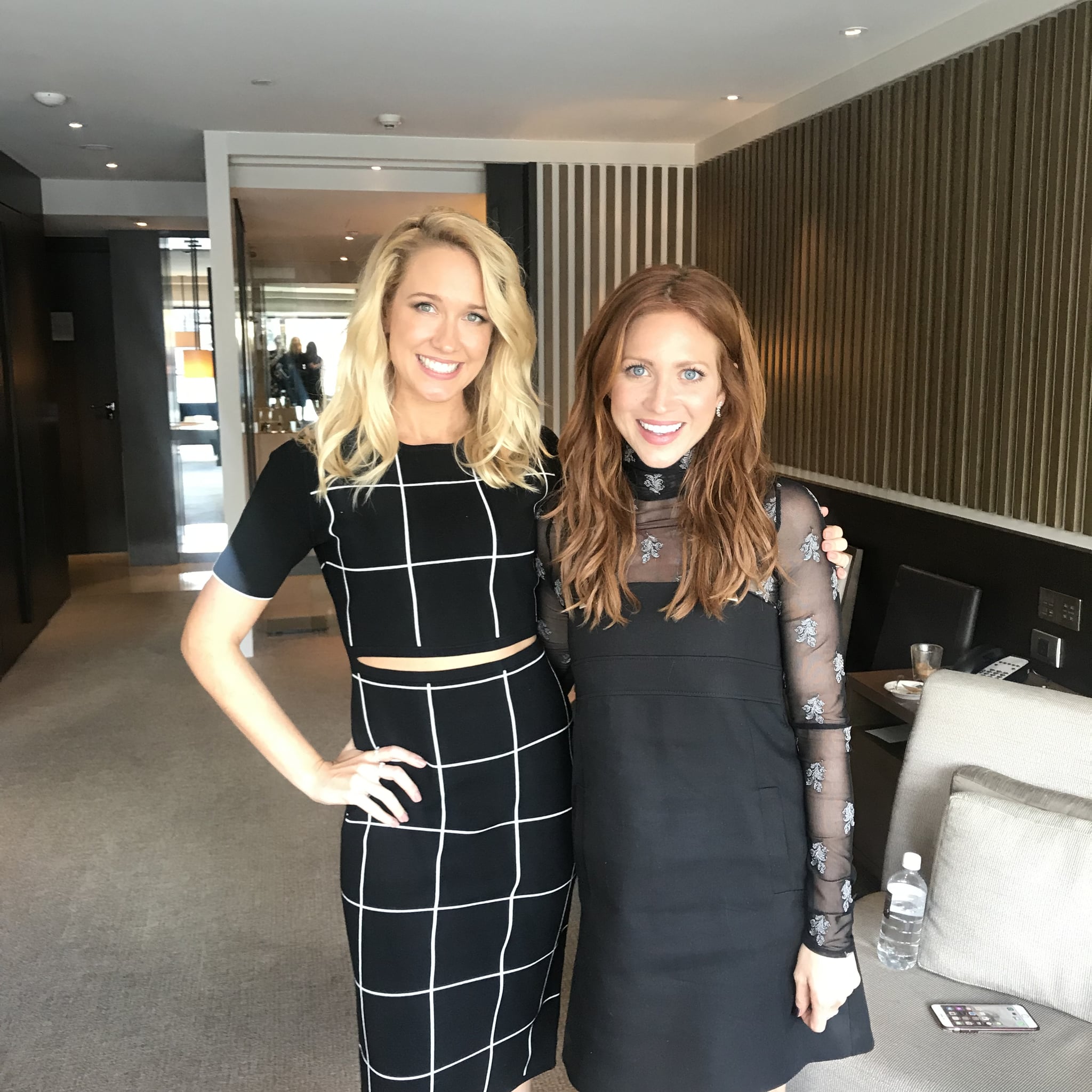 1730: OK! Finally at the ARIAs now and we're directly in line with the stage which means: close proximity to Harry Styles and LORDE.
1740: Amy Shark has won the first award of the night and she's so incredibly talented and adorable and we love her.
Video: superstar @AmySharkMusic's acceptance speech for Best Pop Release. #ARIAs pic.twitter.com/FbTk8LL4uG

— POPSUGAR Australia (@popsugarau) November 28, 2017
1804: Harry has entered the building!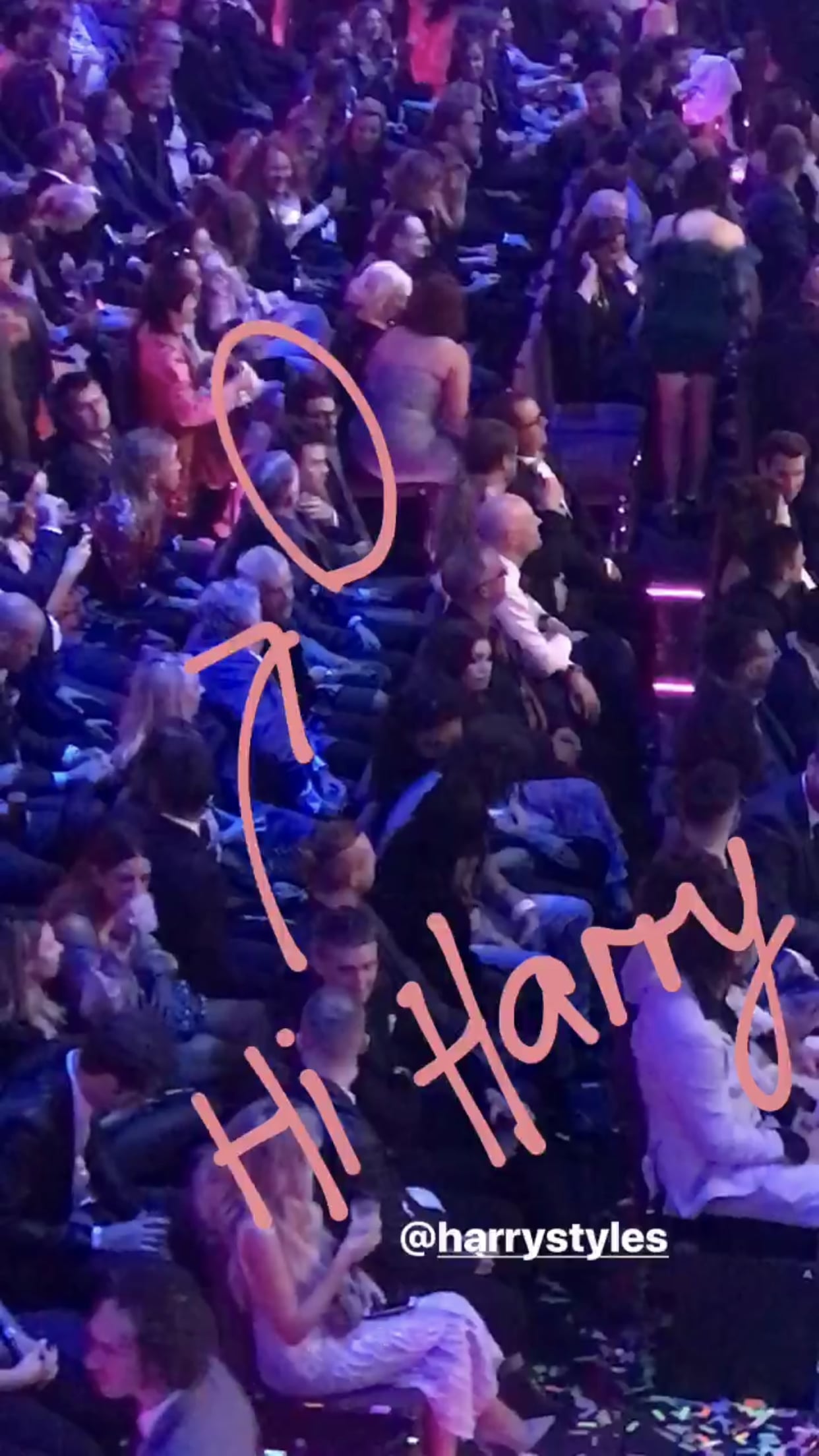 1132: So look, it was hard to live-blog while we were dancing and singing in the crowd so . . . let's catch you up:
Harry took his seat in the third row of the audience and was so cute — he got right into the show and was clapping and cheering along with the rest of the crowd (even though we're sure he didn't know who everyone was).
At once stage, get got up to say hi to the people in the row next to him, and walked all the way down the aisle shaking everyone's hands. CUTE.
Of all the cheers of the night, Smallzy — from Smallzy's Surgery radio show — got one of the biggest cheers of the night. That guy is popular!
When Harry got up to accept his award for Best International Act, he walked over to Lorde before he went to the stage, and gave her a kiss hello. It could've been him doing the polite thing, since Lorde was also nominated in that category, but really it just looked like they were pals. We loved every minute.
When Lorde was finished performing she returned to her seat in the front row and looked like an ethereal angel the whole time — her floaty lilac dress stood out in the crowd of suits around her and we could barely take our eyes off her. Can you believe she's still only 21? She also seemed fully committed to the show and the artists who were being celebrated, which we loved.
Gang of Youths were easily one of the most impressive acts of the night, not only sweeping up three major awards but also dropping inspiring speeches like it was no big deal. They were popular before but tonight's show took them to a whole new level of muso stardom.