2017 Triple J Hottest 100 Winners
The 2017 Triple J Hottest 100: Flume Takes the Top Spot!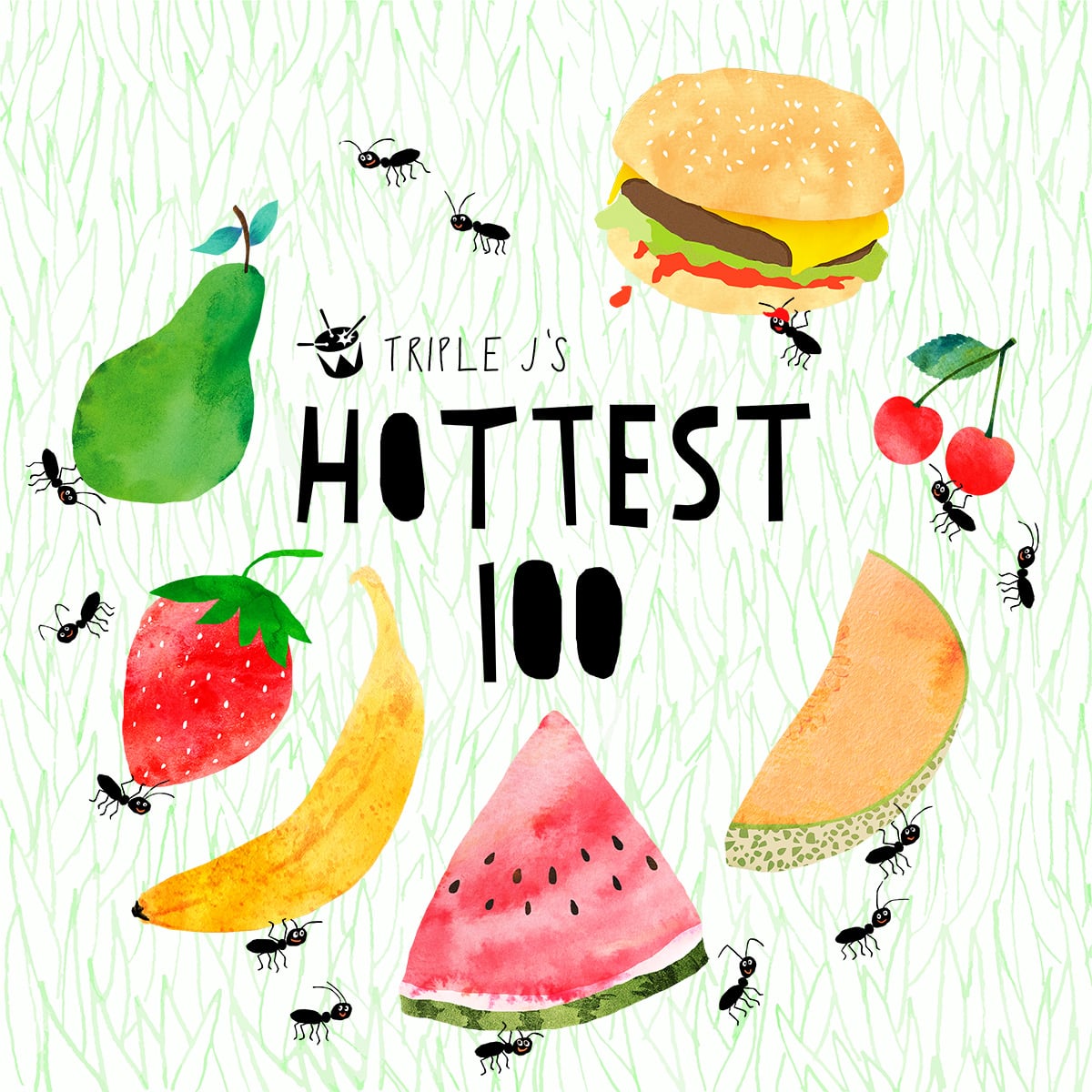 The Triple J Hottest 100 is many people's favourite part of Australia Day. As you soak up the good vibes that come with a day off work, you can listen to an epic countdown of the 100 best (depending on your tastes) songs of the previous year.
Every time, the race to number one is hotly contested — and happily, it's usually local acts who are battling it out. In the last few years, Vance Joy, Chet Faker and The Rubens have come in first place and this year betting agencies correctly put the odds on Flume, with his song "Never Be Like You." Coming a close second? Amy Shark with her impossibly catchy tune, "Adore."
See who rounded out the top 10 below, and which tunes were most popular in 2014, 2015 and 2016.
2017
1. "Never Be Like You" by Flume ft. Kai
2. "Adore" by Amy Shark
3. "Jungle" by Tash Sultana
4. "1955" by Hilltop Hoods ft Montaigne and Tom Thum
5. "Redbone" by Childish Gambino
6. "Believe" (Like a Version) by DNA's
7. "Papercuts" by Illy ft. Vera Blue
8. "Say It" by Flume ft. Tove Lo
9. "Stranger" by Peking Duk ft. Elliphant
10. "Starboy" by The Weeknd ft. Daft Punk

2016
1. "Hoops" by The Rubens
2. "King Kunta" by Kendrick Lamar
3. "Lean On" by Major Lazer and DJ Snake, ft. MO
4. "The Less I Know the Better" by Tame Impala
5. "Let It Happen" by Tame Impala

6. "The Trouble with Us" by Marcus Marr and Chet Faker

7. "Do You Remember" by Jarryd James
8. "The Buzz" by Hermitude ft. Mataya and Young Tapz
9. "Can't Feel my Face" by The Weeknd
10. "Magnets" by Disclosure ft. Lorde
2015
1. "Talk Is Cheap" by Chet Faker
2. "High" by Peking Duk ft. Nicole Millar
3. "Cosby Sweater" by Hilltop Hoods
4. "Stolen Dance" by Milky Chance
5. "Take Me Over" by Peking Duk ft. SAFIA
6. "Uptown Funk" by Mark Ronson ft. Bruno Mars
7. "Gold" by Chet Faker
8. "1998" by Chet Faker
9. "Chandelier" by Sia
10. "King and Cross" by Ásgeir
2014
1. "Riptide" by Vance Joy
2. "Royals" by Lorde
3. "Get Lucky" by Daft Punk ft. Pharrell Williams
4. "Do I Wanna Know?" by Arctic Monkeys
5. "Drop the Game" by Flume and Chet Faker
6. "Why'd You Only Call Me When You're High?" by Arctic Monkeys
7. "Young and Beautiful" by Lana Del Rey
8. "Resolution" by Matt Corby
9. "Is This How you Feel" by The Preatures
10. "Strong" by London Grammar