Aaron and Daniella House Rules Winners Interview July 2017
Aaron and Daniella Didn't Know They'd Won House Rules Until Finale Night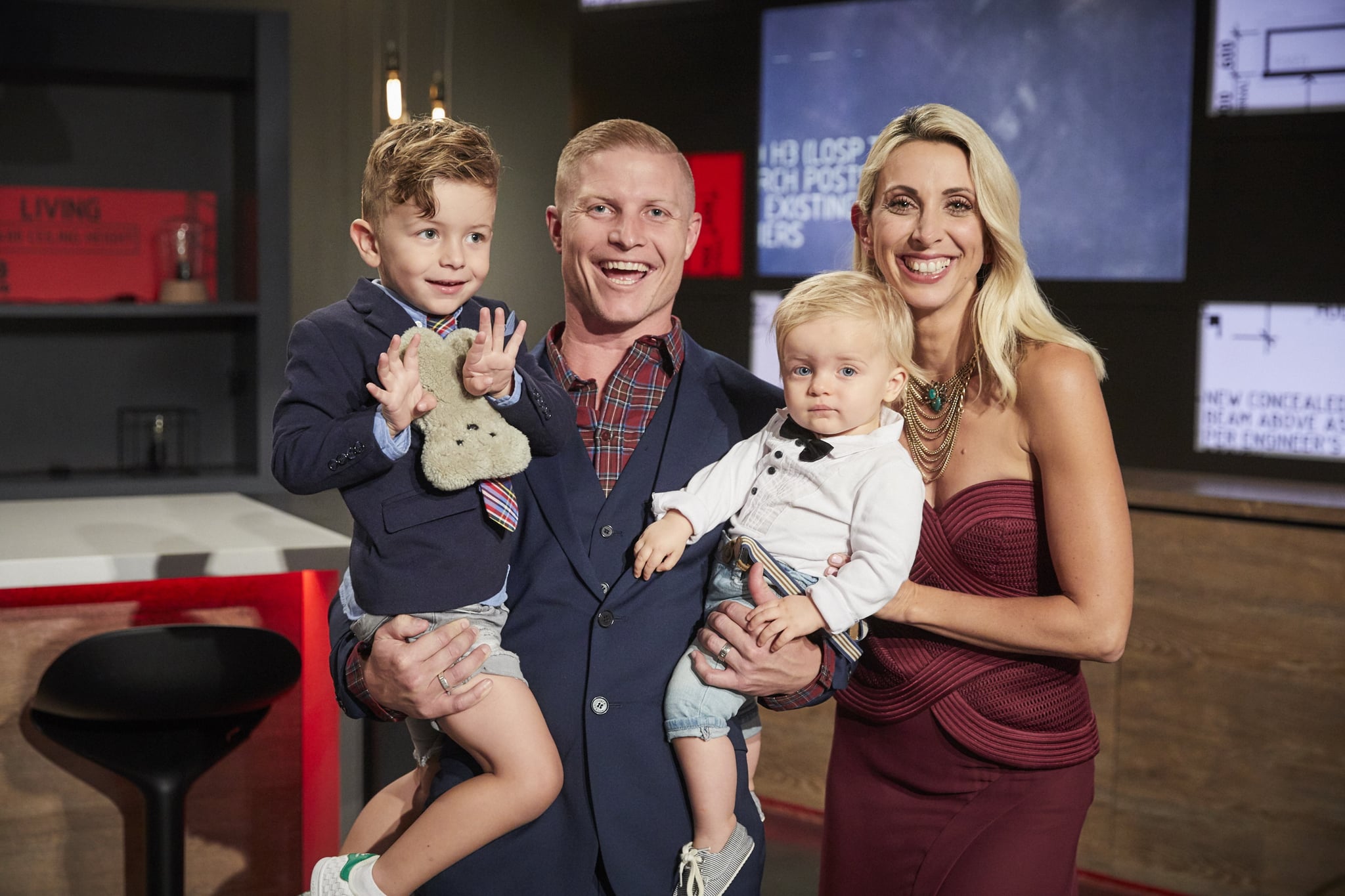 The 2017 season of House Rules came to an exciting end on Sunday night, with show besties Harry and Kate and Aaron and Daniella competing for the win. After an incredible renovation from both teams — you can catch every detail, including scores, here — it was Aaron and Daniella who managed to edge out their friends and claim the title.
As well as a fully renovated home, they walked away with $200,000 — but like the rest of us, they didn't know they'd won until the finale night. We spoke to the elated couple after their win; keep reading to hear what they had to say.
PS: Congratulations to both of you. How exciting.

Aaron: Amazing, isn't it unreal!
Daniella: Oh, thank you!
PS: How did you guys feel watching it back?

Daniella: Well, we were back in the studio, it was nerve-wracking. It was all so surreal being surrounded by family and friends. It was amazing.
Aaron: It was absolutely nerve-wracking. Sort of living and breathing it then and there and then you've got all your friends and your family there . . . it's absolutely crazy.
PS: When was the finale filmed? When did you find out you won?

Daniella: When we found out we won? Uh . . . that is a question for Channel Seven!
PS: Did you have to keep it a secret for a little while?

Daniella: We actually didn't know we won until [Sunday night].
PS: OK I did not know that. That's amazing!

Daniella: [Laughs] Yeah, it was pretty amazing!
PS: So you guys must be feeling great.

Daniella: We are definitely on cloud nine, that's for sure.
Aaron: It can only go up from here, that's for sure.
PS: Did you guys entertain the idea of winning or did you prefer to keep your expectations low?

Aaron: I think you sort of think, "Oh look, it's definitely a possibility," but the closer we got to it, the more you talk yourself out of it. You think, "Oh, that will probably go wrong," and then that's when it becomes really, really difficult.
PS: Was it hard to not doubt yourself in the finale, knowing you're making decisions that are ultimately going to affect the rest of your life? Did you feel that pressure?

Aaron: Oh my God, the pressure was so intense. I think we must have been an hour and a half into last night's episode and if I was any further on the edge of my seat, I would have fallen. It was absolutely crazy.
PS: You had a pretty tough zone to deal with.

Aaron: And I think that's why we were sort of doubting ourselves, because it was. It was just a side passage into nothing, and we thinking like, how do you pull off something creative like a boho blokes' space? It makes it really difficult.
PS: They were a tough set of house rules! And Kate and Harry did such an amazing job, but because your space was so run down the results had more impact I think.

Aaron: Yeah and I think that's what we were going . . . well, we did a lot of speculating [laughs]. They're two completely different spaces, how do you judge the two together? You've got two different spaces, three different judges . . . How are they all going to [score]? For us to walk away with three 9s in order to win, I thought, "Wow, it's actually crazy."
PS: How did you guys find the whole House Rules experience? Would you do it again or was it just a bit too tough?

Aaron: Do it again in a heartbeat.
Daniella: Definitely, in a heartbeat.
Aaron: We look back now and say we're stronger people for going through all the challenges that each show throws at you. And I think I would recommend it for anybody. I definitely would.
PS: How was it being away from your boys? That must have been really hard.

Daniella: That was probably one of the hardest decisions. Very, very difficult. Especially having a second child, and when we signed the contract it was only . . . He was 3.5 months old. But looking back now, sitting in our house, seeing what happened, I'm like, "Oh my God, is this place for real right now?" [Laughs]
PS: It's so worth it, isn't it? It worked out so well.

Daniella: It was so worth it, yeah. It did work out very well.
PS: How did it feel to go back to your beautiful, brand new house?

Aaron: Absolutely surreal. It's a bit weird that everybody knows what the inside of our house looks like [laughs]. The house itself is absolutely beautiful and the teams did an amazing job all the way through. I think, you know, to come home to this . . . every day we come home and it's a holiday. It's like a tropical resort, which is exactly what we wanted at home. We love it, the kids love it, our family and friends love it. It's perfect.
PS: Have you guys spoken to Kate and Harry? Were you guys texting last night or anything like that?

Daniella: We spoke to Kate and Harry last night. So we spoke to them before the result. We are still besties [laughs] and they want to fly to the Gold Coast for a holidy and have a week up here.
PS: You guys got along so well.

Daniella: So well. It was just like hanging with our best friends from up here. They will fit into our circle really well.
PS: Do you think they're okay with the results?

Daniella: 100 percent. Look, we all have a brand new house. They have as much as what we have, the only extra bonus was the money. But, you know, you can make that up in a heartbeat and I know they will. They're a great team, they kick ass, and we want to help them along the way.
PS: How do you think this win is going to change your guys' life from here on out?

Daniella: Well, when we got the money last night, Aaron was like, "Right." [Laughs]
Aaron: Before we got the money, we speculated that I'd like to spend the money and she just had her sensible pants on. Then on the way home last night, after we did win, it was the other way around. I put my sensible pants on and she'd spent all the money before we got home [both laugh].
PS: This is what we like about you guys. You balance each other out, right?

Daniella: [Laughs] Yes!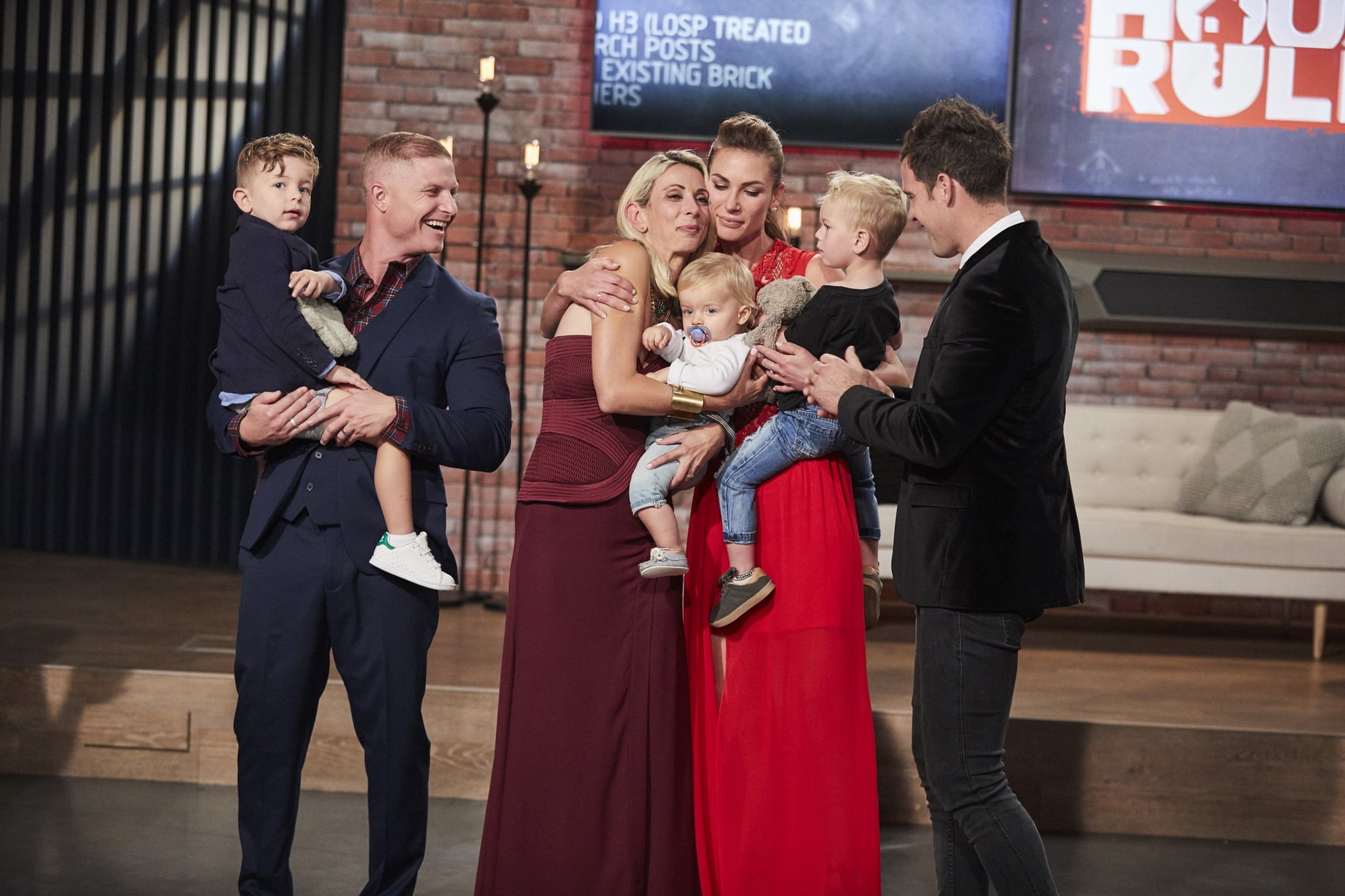 Image Source: Channel Seven