The Academy's Statement About Oscars Best Picture Mistake
The Oscars Accounting Firm Has Revealed Who's Behind That Best Picture Flub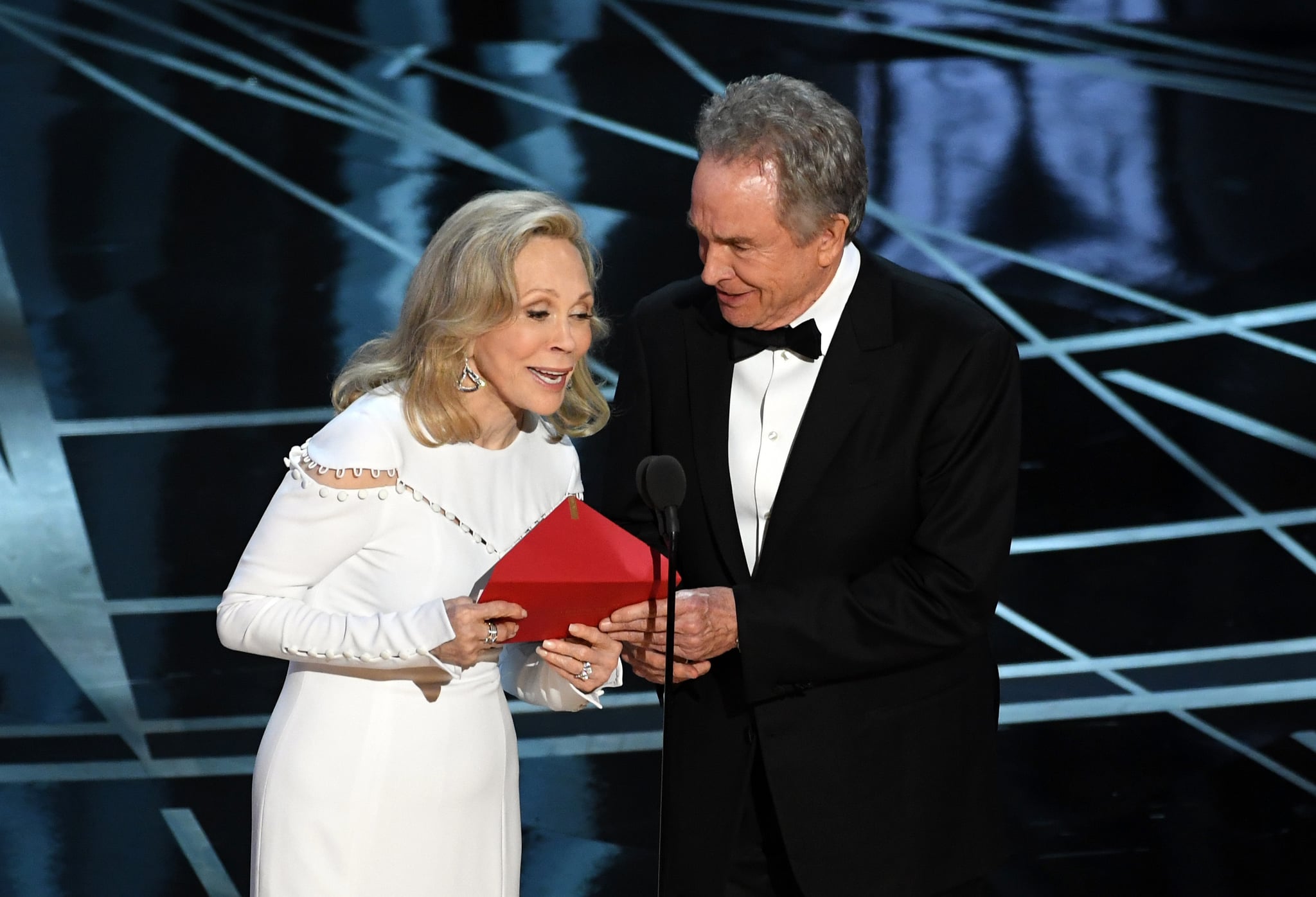 On Monday, the unthinkable happened at the Oscars: the wrong winner was announced in the best picture category, mistakenly awarding La La Land with the honour instead of Moonlight. So much has happened in the precious few hours since the incident in question. Most notably, PricewaterhouseCoopers — the accounting firm that partners with the Academy and counts the votes — has already released an official statement. "We sincerely apologize to Moonlight, La La Land, Warren Beatty, Faye Dunaway, and Oscar viewers for the error that was made during the award announcement for best picture," the release read. "The presenters had mistakenly been given the wrong category envelope and when discovered, was immediately corrected. We are currently investigating how this could have happened, and deeply regret that this occurred. We appreciate the grace with which the nominees, the Academy, ABC, and Jimmy Kimmel handled the situation."
When it comes to the fallout, that's just the tip of the iceberg. Backstage in the press room, Emma Stone, Barry Jenkins, and Mahershala Ali all provided insight into the moment. The internet lit up with reactions from celebrities and other hilarious tweets.
On Tuesday, U.S. chairman and senior partner Tim Ryan elaborated further on what went down. "At the end of the day we made a human error," he told USA Today. "We made a mistake. What happened was, our partner on the left side of the stage, Brian Cullinan, he handed the wrong envelope to Warren Beatty. And then the second we realised that we notified the appropriate parties and corrected the mistake . . . It was a little chaotic and just took time to get out onstage and let people know that the mistake was made. And unfortunately that took enough time to get through two and a half acceptance speeches." We feel for you, Brian Cullinan.