Actors and Actresses Who Should Act in Another Movie Again
Which Onscreen Couple Do You Want to See Reunite?
I couldn't have been happier to hear the news this week that Sandra Bullock and Ryan Reynolds would be reuniting for another movie, an action comedy called Most Wanted. Not only am I all for championing Miss Sandy to get back in the movie game after her personal crisis, but she and Reynolds made a chemistry-rich, adorable twosome onscreen and I'll be first in line to see them together again.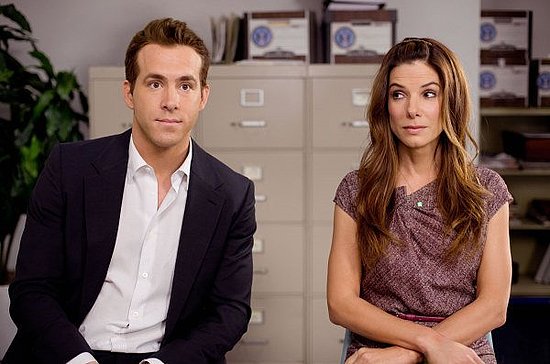 Naturally, I got to thinking about what other movie pairs I want to see work together more. Zooey Deschanel and Joseph Gordon-Levitt played a couple in (500) Days of Summer but we had to see them at their worst, so I'd love to watch them in a grand, sweet romance (I have a similar feeling about Vince Vaughn and Jennifer Aniston). Then there are those couples who were just so cute that I wouldn't mind an onscreen reunion (Cameron Diaz and Jude Law, Julia Roberts and Hugh Grant). Your turn to weigh in: which movie duo do you want see together again?