Adam Demos Interview UnReal Season 4
Adam Demos on August's Return to UnReal: "He's a Sucker For Punishment"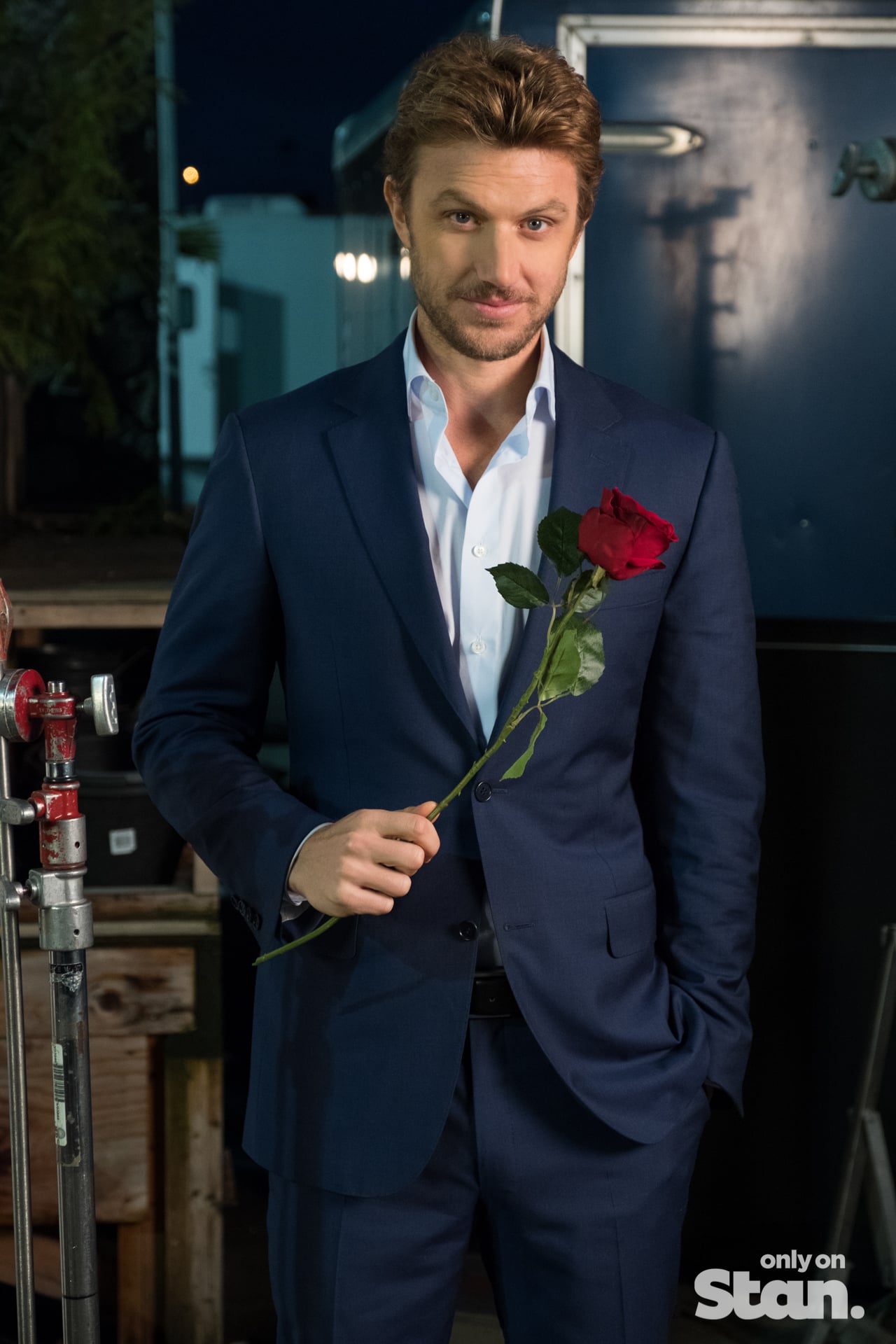 With Stan's announcement that UnReal would be returning not next year, but on July 17, all attention has turned to speculation on what season four could bring. Because of course, in typical UnReal fashion, we know doors don't really close — they swing all the more wide open, particularly whenever Quinn and Rachel are involved.
To recap, at the end of season three, Rachel takes off to a cabin in the woods for some soul searching, Quinn and Chet reunite and former suittress Serena wrapped up Everlasting sans husband. Both Rachel and Quinn return New Women, the former determined to find love, and the latter, seemingly removed from planning a hit reality show. So too does Adam Demos' contestant-cum-Quinchel boy toy August, for whom the fun's just getting started. After getting dumped by Serena and famously getting his man-bun ("nine hours of extensions") chopped off, he's back, but not for love.
"August's heart isn't lying anywhere when he comes back," Demos tells POPSUGAR Australia. "He goes back and feels like he knows how [Quinn and Rachel] work now, I mean, they did him over pretty badly. So the reason why he goes back on the show is because he's like, you know what? I know how it's made now, I know you guys are pretty dodgy, so I'm going to go on with this confidence."
Everlasting's new premise is inspired by Bachelor in Paradise, with male and female contestants coupling up and being put through Survivor-style challenges, a new dynamic in which Demos says the show's writers took some liberty with. "They've found a new way to bring chaos to the screen that we won't see coming," he says. "There were so many directions in which they could take it, and there's also some really big cliffhangers between Quinn and Rachel. They drive the storyline and they have to make some real decisions of who they are and what they want to be."
Demos also teases that August's old feelings do come back to bite him. Between sharing similar passions with Rachel and being a long admirer of Quinn's no-BS demeanour, there's plenty of fertile ground for sparks to fly. With both women, it seems. "He's not as smart as he thinks . . . He's a sucker for punishment!" Demos says. "Your heart tells you one thing, but your head tells you another. He goes back and thinks he's got it covered, but it's like, damn, why do I have these feelings? And it all happens again."
Despite reports that this may be the show's last season, Demos maintains that he hasn't heard of a firm decision as yet. Irrespective of what happens though, there's room for it to both conclude or continue. "If it ends, it'll end really well," he says. "But I feel like this season's really good, I'm so proud of it and they won't have a choice but to make another one."
UnReal Season 4 premieres on Stan on July 17
Image Source: Stan