Adam Demos UnReal Interview
Adam Demos Is the New Star of UnReal — but There's Nothing Fake About Him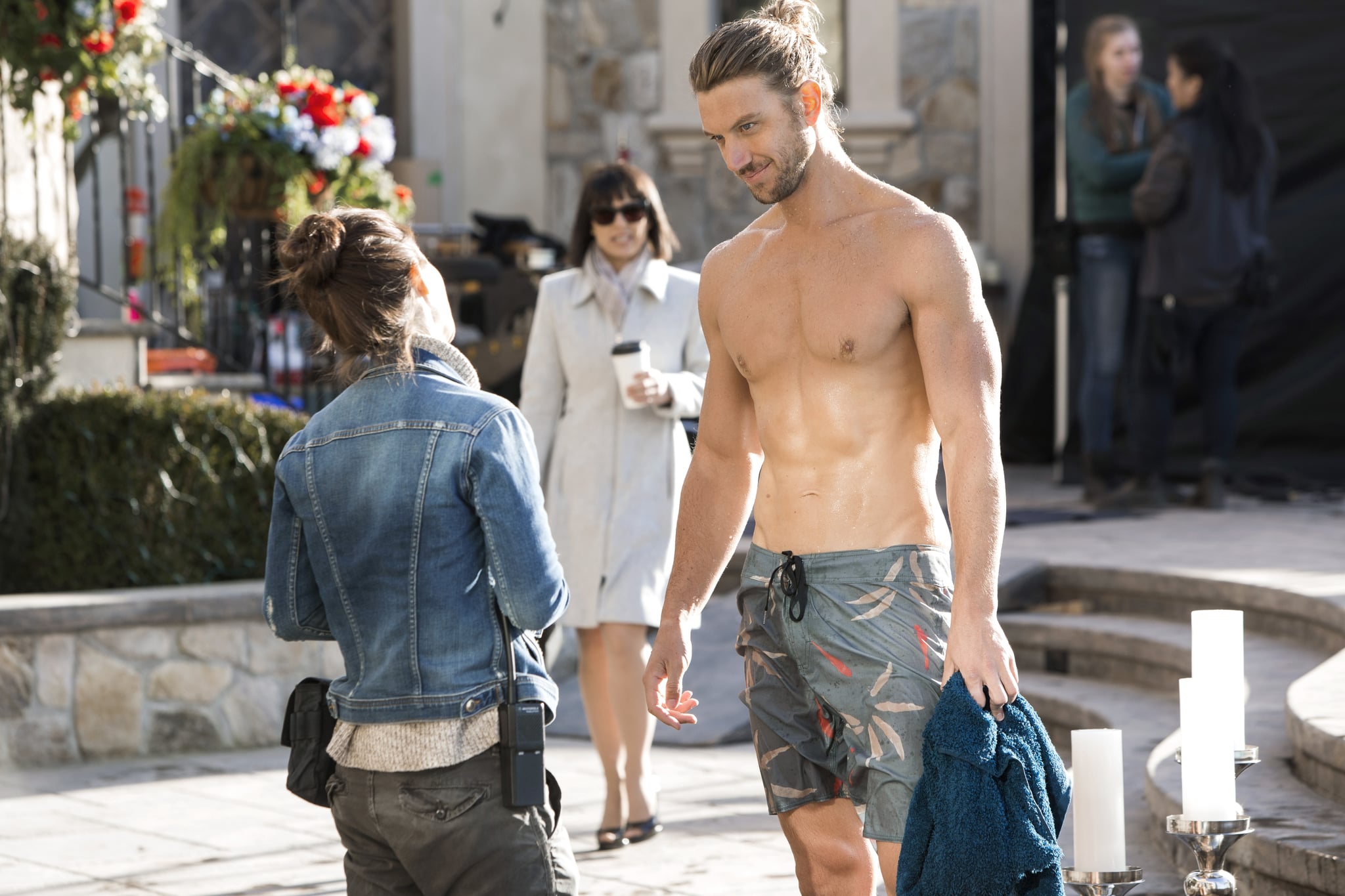 Adam Demos is the new man about town. With a starring role in hit Stan show UnReal (season three launched today!) and a solid fan base including the likes of co-star Constance Zimmer, he's clearly on a good wicket — but the best thing about him might be how damn down to earth he is.
You can take the boy out of Aussie, but you can't take the Aussie out of the boy, and that much was evident when I sat down for a chat with Adam. Get used to his name — something tells us we'll be hearing it a lot in the near future.
POPSUGAR Australia: Unreal is one of our favourite shows and we're really excited to have an Aussie on board! How are you feeling about it all?

Adam Demos: It's good to be a part of such cool show, you know? When I got the audition, I watched the first two seasons — I just went to watch an episode because I hadn't seen it before, and I burned through both seasons in, like, three days.
PS: It's so easy to binge.

AD: It's crazy yeah, it's like a peek behind the curtain of reality TV. We all assume we know what's going on, but then to see how it's actually happening . . . It's nuts. To be a part of that was just crazy. I was honoured to be a part of such a cool show.
PS: What was it like working with Shiri Appleby and Constance Zimmer?

AD: Oh, they're the coolest. It blows me up, to be honest. They're in every scene pretty much, and their families are in LA, so they're coming and going on the weekends, they're directing episodes, they just rock up and own it in every single scene. It's just inspiring. I'm really close mates with Constance, and she's one of the coolest human beings I've ever met, plus what I aspire to be as a professional — just the way she makes everyone feel on set, from every department, is incredible. It's so nice, so cool. She's the best, she's got the kindest heart ever.
PS: Do you ever get star struck at all?

AD: It was pretty crazy when I walked in and then I saw them all there because I'd only just watched the first two seasons. But you know, I don't really — as long as you're a good person, I always find it strange . . . I admire people's work, but for me to put someone on a pedestal, they'd have to have done more than my mates who've been there since primary school. I admire people when they're good at what they do, but I've got some rock-solid mates here who have never let me down. It's hard to put people who I don't know above them, you know? I'm real lucky, I've got awesome mates in Wollongong, and family, so I'm pretty straight.
PS: Are you enjoying the promo tour? They can be pretty full-on — is it fun or draining?

AD: I don't find it draining at all. You work so hard for it and I'm just so proud to be a part of the show, and so excited for everyone to see. I definitely know that every person who is a fan of UnReal will not be disappointed. That's why it's so cool to talk about. I'm just pumped to let everyone know how it is and to go through it all.
PS: Are you living overseas now?

AD: That's a really good question. At the moment I'm back here to do press and stuff for season three and then I go back to LA to do the same. I've got some stuff coming up but at the moment I'm just living out of a suitcase — that's pretty much home!