Alex Williams Interview For INXS Never Tear Us Apart
What's It Like to Play Kirk Pengilly From INXS?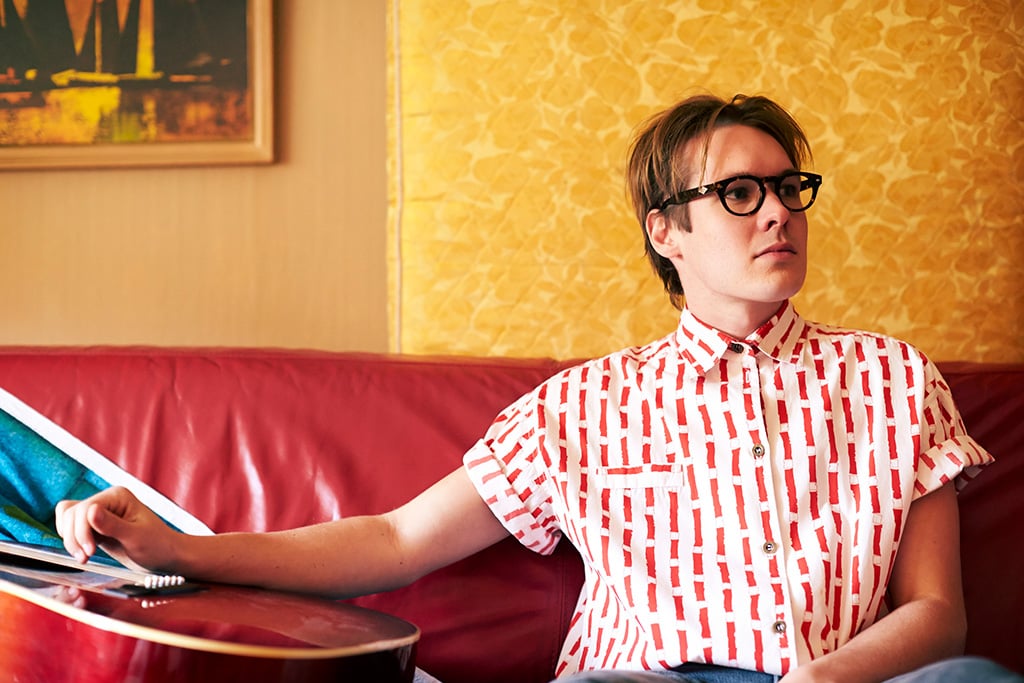 After portraying Julian Assange and Kirk Pengilly, it appears as though Alex Williams has found his niche. "80s and live people," he said with a laugh when he chatted to POPSUGAR Australia on the red carpet at the AACTA Awards in Sydney. The Australian actor, who raised his profile when he played a young Julian Assange in Network Ten's telemovie Underground in 2012, is making his TV return this Sunday night in the miniseries Channel Seven has dubbed 'the TV event of the year,' INXS: Never Tear Us Apart. Williams is the iconic Australian band's guitarist, saxophonist and back-up singer Kirk Pengilly, starring opposite a talented young cast including Luke Arnold as Michael Hutchence, Hugh Sheridan as Garry Gary Beers, Damon Herriman as the band's manager CM Murphy, and former The X Factor winner Samantha Jade as Kylie Minogue.
INXS: Never Tear Us Apart looks at the band's rise, from playing grubby pubs in Western Australia to scoring tour after tour in America and going on to become one of the world's biggest bands in the 1980s and 1990s. They were rock stars and quickly transitioned into rock star lifestyles; when they weren't onstage performing to huge crowds they had no shortage of naked women and drugs in hotel rooms. The miniseries also focuses on Hutchence's personal life, including his high-profile romances with Minogue, Danish supermodel Helena Christensen, and Paula Yates, and his tragic death in 1997. The production benefitted from the experiences of Murphy and band member Tim Farriss, who serve as co-executive producers and gave the miniseries full access to the band's archive of music, photography and stories.
Despite being only 23, Williams said he was familiar with the band's music: "Thanks to my dad, I grew up listening to INXS, without actually knowing I was listening to INXS. I grew up listening to a lot of the rock that came out of the 80s and 90s. And INXS were huge, and sort of ahead of the game — they brought styles and people followed."
Williams described the filming experience as "great! We had six young guys and this massive story, about these guys who basically go to the end of the world with their music. It was fantastic. It was a lot of fun trying to rein us all in — they were worried with a cast of six guys, it could go anywhere, but within 15 minutes of sitting down at dinner we all knew it was going to be a lot of fun." The shoot, in mid-2013, took nine weeks altogether but started off with the guys — Nicholas Masters, Ido Drent and Andy Ryan rounded out the main six as Farriss brothers Tim, Jon and Andrew respectively — spending time "in a warehouse with a full kit, just pumping out songs, trying to get our acts together, the music together." Basically finding their groove the way that any band would.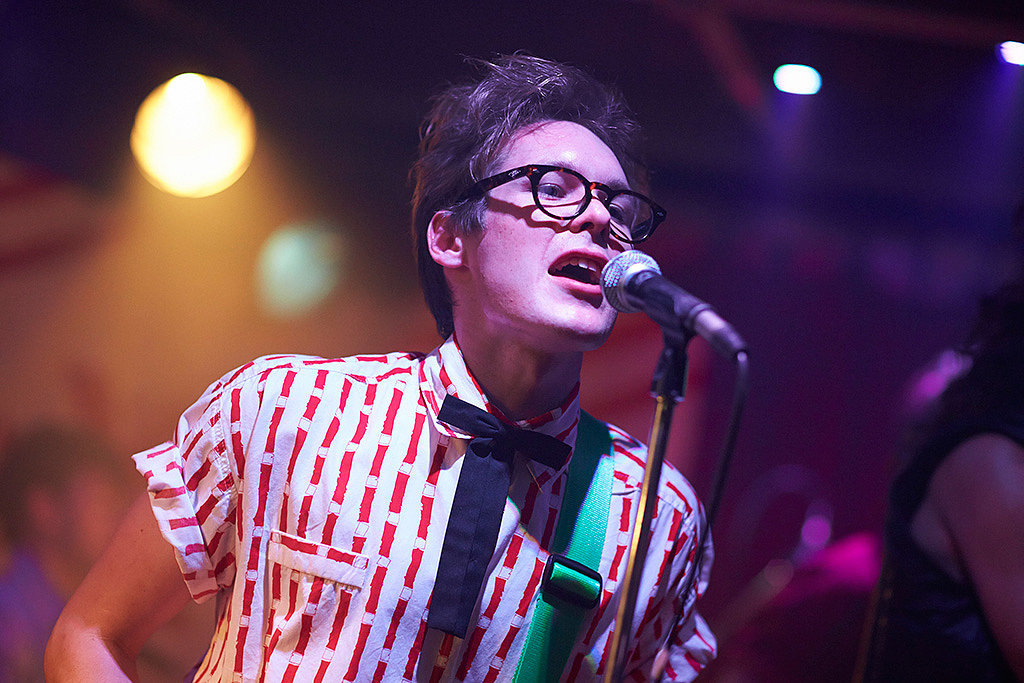 To prep for the role, Williams had to master guitar and saxophone to convincingly play Kirk Pengilly. Guitar wasn't too hard as he already plays "a bit," but saxophone proved to be harder for someone who's never played a wind instrument. As for his look, Williams was aided by Pengilly, who sent over some of his old clothes from the era the miniseries is set in. The two have met each other a few times — "We played some pool with him" — but Williams is still "absolutely" intimidated at the thought of Pengilly watching INXS: Never Tear Us Apart. "That's the thing: it's courageous of them to let us do it, and to give over the catalogue and rights. They're still a big force in music. But I think they wanted to show people what it was like from the start. It's a great story."
INXS: Never Tear Us Apart airs Sunday night at 8:30 p.m. on Channel Seven.