Ali Oetjen The Bachelorette 2018 facts
Here's Everything You Need to Know About The Bachelorette, Ali Oetjen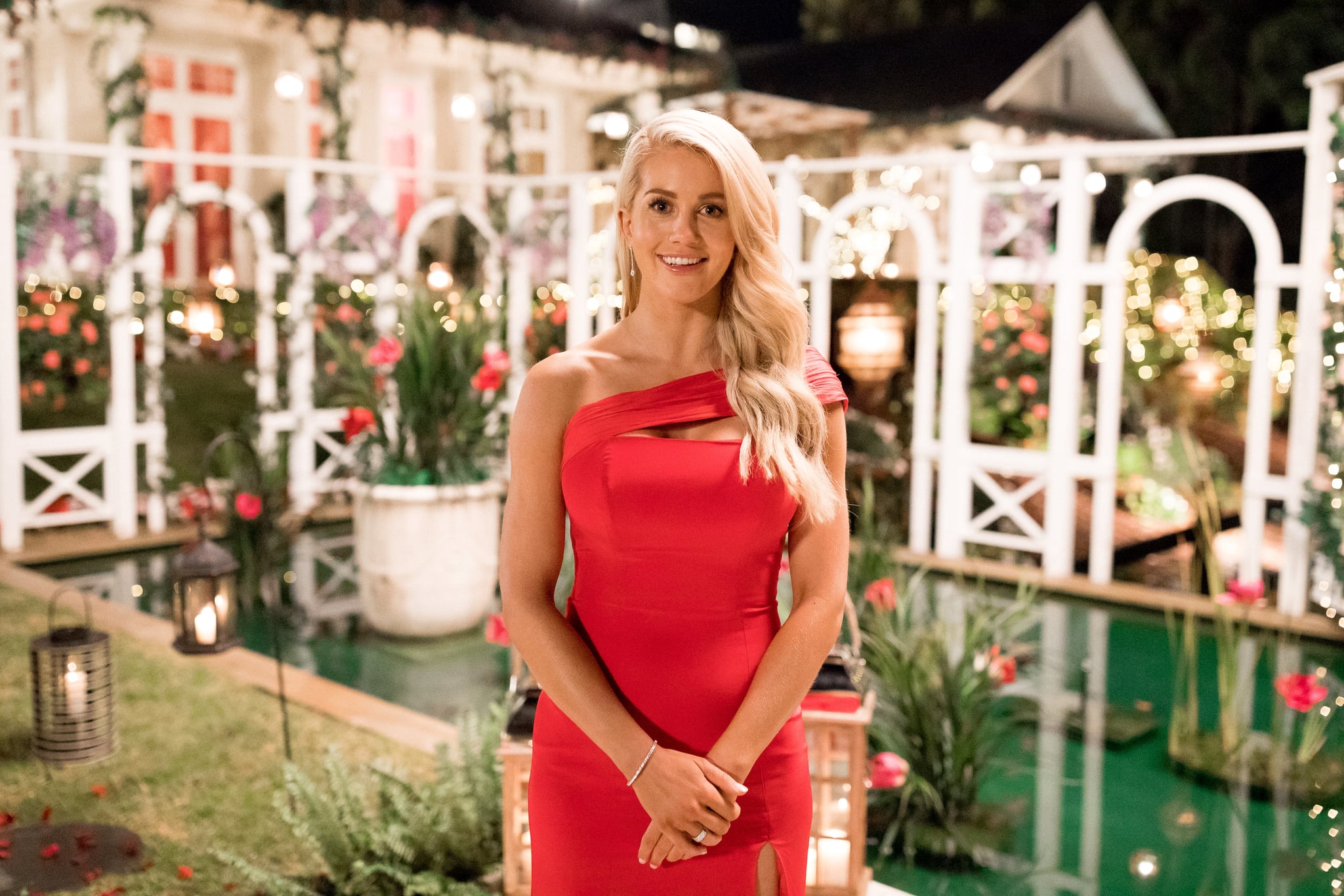 Australia's new Bachelorette Ali Oetjen is one of the OGs of The Bachelor franchise, having first appeared in season one with Tim Robards back in 2013. Despite not taking the win, instead finishing up in third place, Ali might just be one of the most memorable contestants from the early days of the show. From her awkward kiss attempt on the first night she met Tim, to actually receiving the first kiss in Aussie Bachelor history, many of the 32-year-old's big moments are etched into the minds of Bachie fans. However, what is perhaps less common knowledge is Ali's life outside of the show, especially given she had an almost five year gap between screen time from The Bachelor to this year's Bachelor in Paradise.
To help you get to know her better, we've rounded up five things you might have missed about Ali's life in her period of time away from, or even before the spotlight:
1. She was once engaged
Given Ali's high-profile love interests in both Tim and her BIP boyfriend Grant Kemp, it's easy to forget that between her first and second appearances on the show, she was actually engaged to a man named Dave Waldeck. The pair started dating shortly after her stint on The Bachelor finished airing, and got engaged in June 2015. While it is not known exactly when they split, it is likely to have been some time last year, prior to filming for Bachelor in Paradise commencing.
2. She has left her career in real estate
While Ali was a practicing real estate agent on her first appearance on the show, she left the profession at some point between finishing on The Bachelor and starting on Bachelor in Paradise. Although she dabbled in working in radio, it seems Ali has found her calling as a healthy lifestyle motivator, releasing an e-book and making her way as an Instagram influencer.
3. She injured her leg so badly she needed a knee reconstruction
While many would remember when Ali injured herself on a group date on The Bachelor and needed to use crutches for the remainder of her time on the show, the full extent of Ali's injuries are less common knowledge. As it turns out, Ali required two surgeries as well as a knee reconstruction to heal her leg, with Tim and his winner Anna even visiting Ali in hospital while she was recovering.
4. She has been open about her plastic surgery
Ali has been refreshingly honest about her cosmetic procedure history, recently revealing she underwent breast augmentation nine years ago, and that she has also dabbled with lip fillers in the past. In an interview with The Sunday Telegraph, she emphasised that if women wish to undergo plastic surgery, they should "do it for themselves, not anyone else."
5. She is a former beauty pageant contestant
A couple of years before she first graced our screens, Ali competed in both Miss Universe South Australia 2011, and Miss Tourism Australia 2011.