Amanda Keller Logies Interview 2018
Amanda Keller on Career Longevity, Her Everyday Mantra and Gold Logie Nomination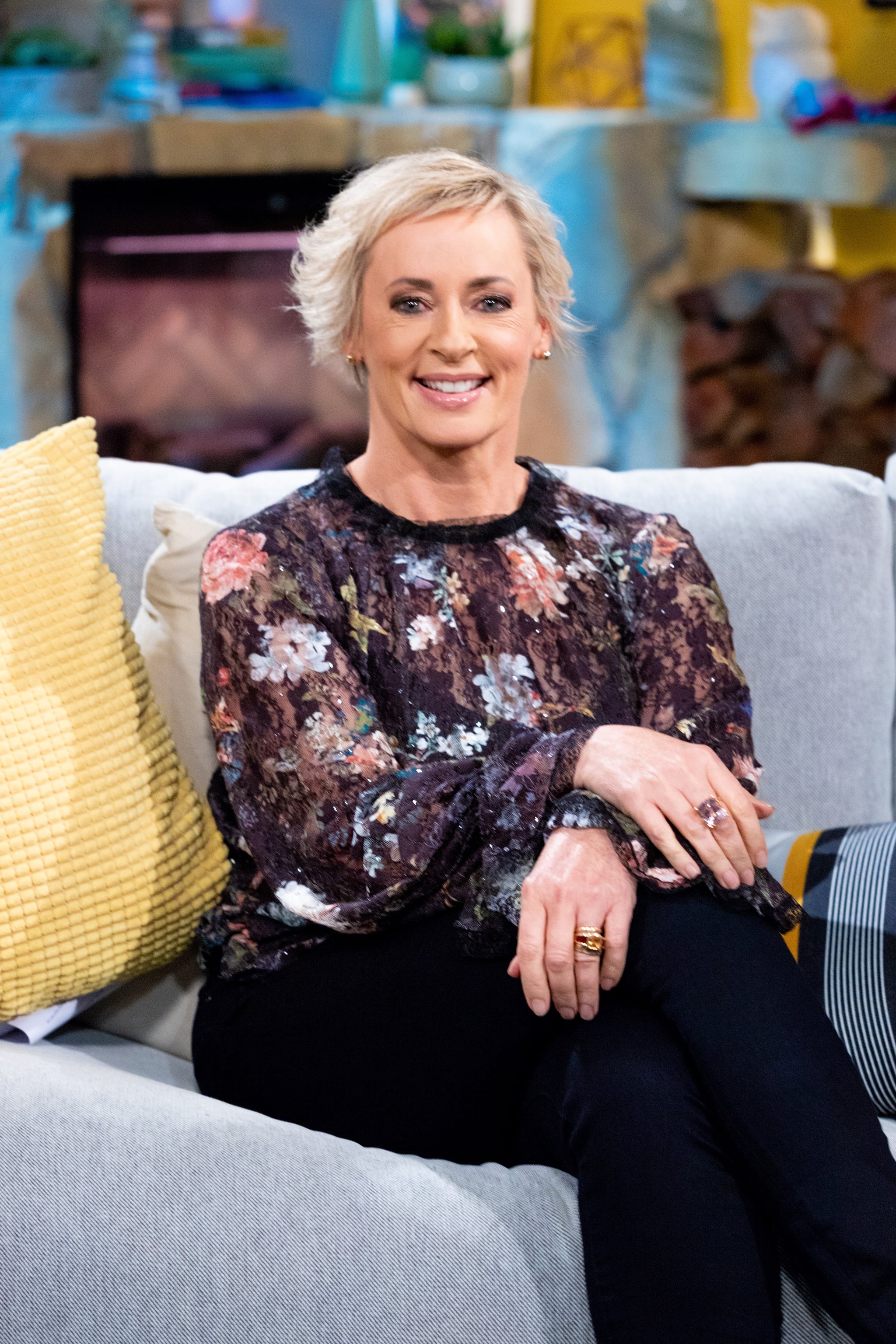 Amanda Keller is trying to impart some important life advice to me — it's a Jeff Goldblum quote she considers a great everyday mantra. "I'll try and find it on my phone, next to the photos of wine bottles that I like and spots where I've parked my car to remind me," she tells me, so offhandedly I feel like it's information I'm intruding on.
Success. "He said, 'Accept, enjoy, enthuse, I am grateful.' I thought, it's often people like Jeff Goldblum, who have been through the ups and downs of a career, that have learnt that lesson. I'm trying to do that, too." One of Australia's most celebrated media personalities, Keller is up for the coveted Gold Logie at the 2018 TV Week Logie Awards on July 1, a nomination she deems as one of the biggest accolades she's ever had.
"I'm so flattered and blown away to be in that circle of people. For all the years I've worked in the media, you never expect to be in that enclave of nominees, really," she tells me. "It's the thing I'm most chuffed about, and I don't expect to win, that isn't even the end goal, just to be nominated is an amazing thing in that select group."
She attributes her success to the wide variety of opportunities she's chosen to be involved in and despite being terrified of change, not pigeon-holing herself too much. "I used to think when I was younger that I wish I had a grand plan. I had friends who knew they wanted to work on a certain show or wanted to be at a certain destination, and I never had that," she says. "Now, I see that that was a benefit, because it meant that when a door opened on the side, you'd go there."
The 56-year-old has now enjoyed an over three-decade long career in the media, currently hosting WSFM's breakfast radio show with Brendan Jones and also presenting on Network Ten's The Living Room. Despite the 4 a.m. starts, she sees breakfast radio and the banter she has with her co-host as an energetic way to start the day, something that's also echoed in her Living Room stint alongside Dr. Chris Brown, Miguel Maestre and Barry Du Bois.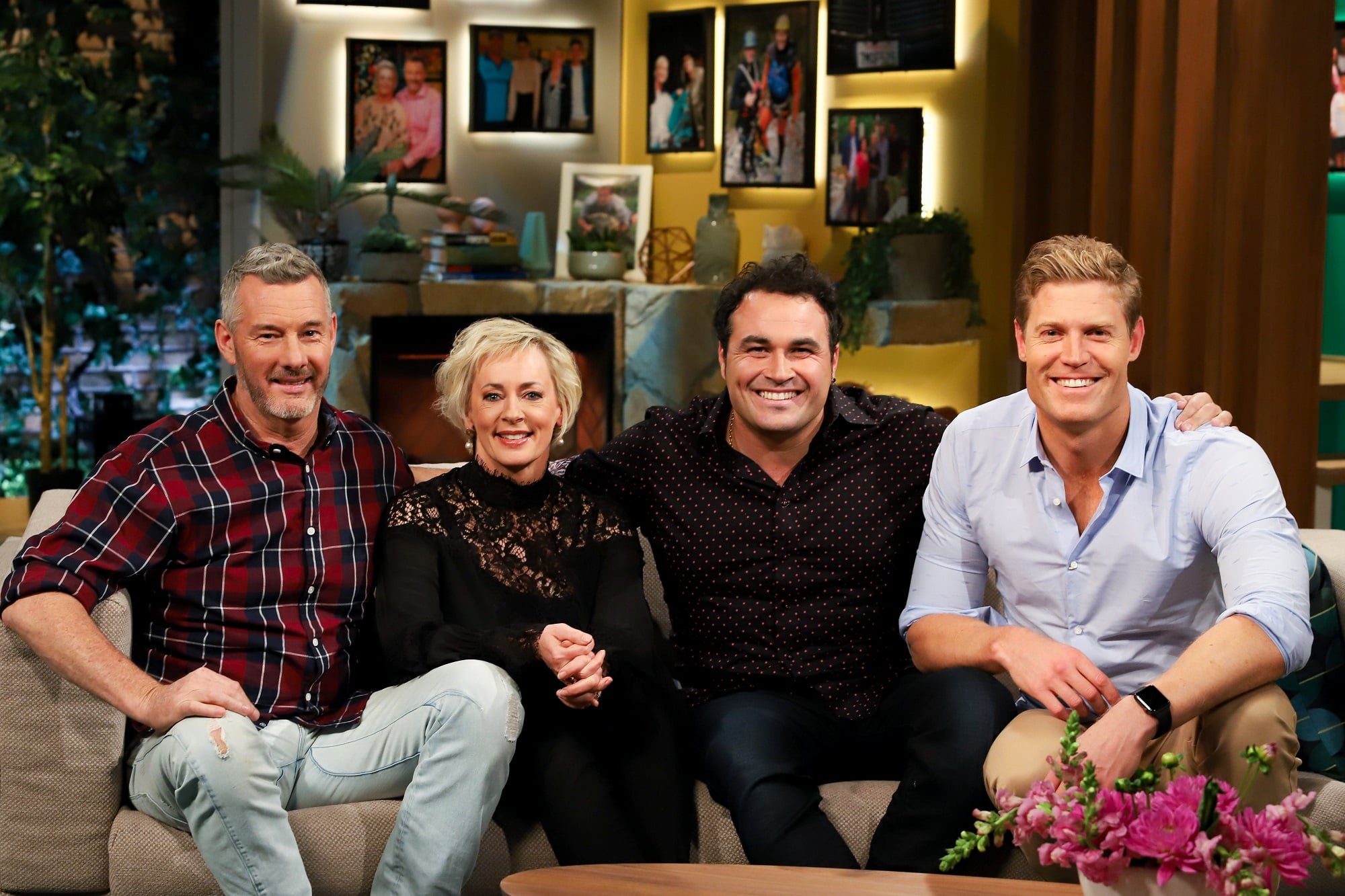 It's a special Logies year for The Living Room. Not only is it nominated for most popular lifestyle program, but also marks an important time of celebration for the cast following Du Bois' cancer diagnosis and recovery. "It's a show that punches above its weight somehow, and I think it's because I feel it's sprinkled with fairy dust, and you don't get that every day," Keller tells me. "So for us to hold hands after this difficult year and acknowledge the love we have for each other, will be an important one for us."
That's what's so great about Keller. For all her success, there's not a trace of a been there, done that, holier-than-thou ego. Instead, I feel like I'm chatting to a wise godmother of sorts. Like you and I, she's still learning, too — what with having two shows to juggle, along with a family at home.
As much as I love my job, I try not to be defined by it.
Not even as seasoned a professional as Keller is immune to the demands of the industry: she admits tiredness and crankiness are the downsides of the job. One takeaway that's become palpable over the years? Controlling what you can. "You can only control so much of your job. In TV, you control your bit; in radio, you control your bit; and you make them as good as they can be," she says. "You can't control the bigger picture, you're not the owner of the universe. Learning to deal with that with grace, saying OK, these aren't my choices to make, these aren't my decisions. I think that's the lesson to learn there."
She maintains that her career satisfaction is very much tempered by the quality of her home life, another significant perspective anchor. "As much as I love my job, I try not to be defined by it. I had my first child at 39, so in the midst of all these things, I was still raising children and cleaning toilets at home!" she laughs. "I was always aware that my real life was at home."
And when in doubt, do as Jeff Goldblum does. "I get a bit fearful when something new comes up — even with this Gold Logie," Keller says. "But, 'Accept, enjoy, enthuse, I am grateful.' Look at the bigger picture and just think, isn't this the best thing ever?"