Amanda Keller Rushed to Hospital After Unbroken Premiere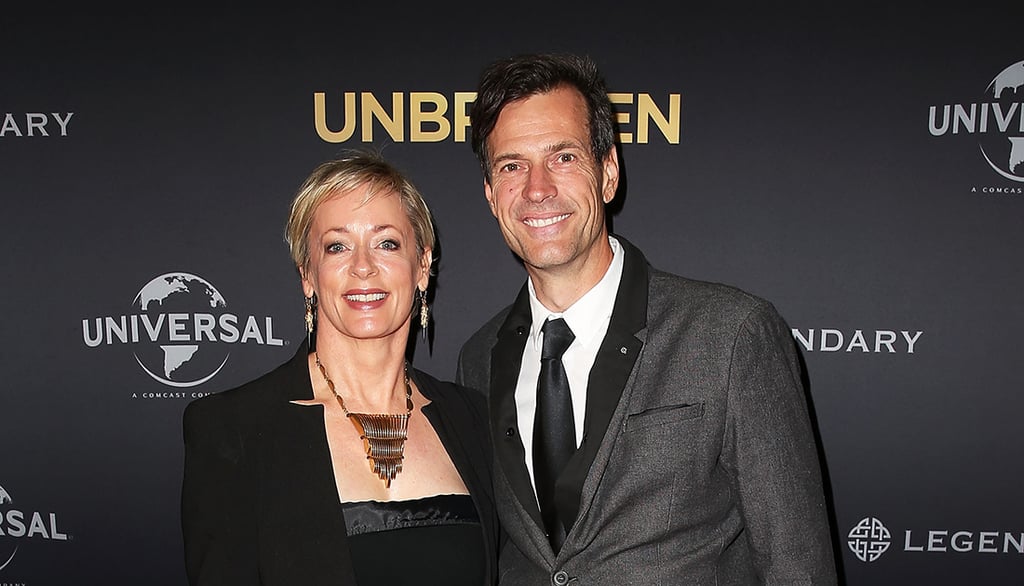 TV and radio personality Amanda Keller is in recovery after being rushed to hospital on Monday night. She attended the world premiere of Unbroken in Sydney with her breakfast radio co-host, Brendan "Jonesy" Jones, when she reportedly experienced cardiac symptoms. On air this morning, Jonesy said Amanda "had a bit of a turn at the Unbroken premiere last night." He added, "We're at the movie Unbroken last night, enjoying the movie. Next thing she's in the hospital getting tests, which is the wise thing to do."
Amanda also spoke to Jonesy from her hospital bed in a pre-recorded segment that went to air this morning: "I felt this sort of tightness in my chest, and then I had these strange sweats — you saw that. I just felt hot and sweaty. And my jaw had been sore all day. So I felt like I just had to get out and go home. I've never felt like that. I got home and [my husband] Harley Googled the symptoms, and I've done some work with the Victor Chang Foundation and I know that heart attacks for women are very different to the symptoms for heart attacks for men, so I knew not to think, 'Oh, I'm not having shooting pains down my arm.' Some women feel fluey, some women just have pain in their back. If something's not right, they say check it out. So we came up to the hospital, and all the tests so far are clear." We wish Amanda a speedy recovery.