American Horror Story Season 8 Details
Rejoice! Evan Peters Is Officially Returning For American Horror Story Season 8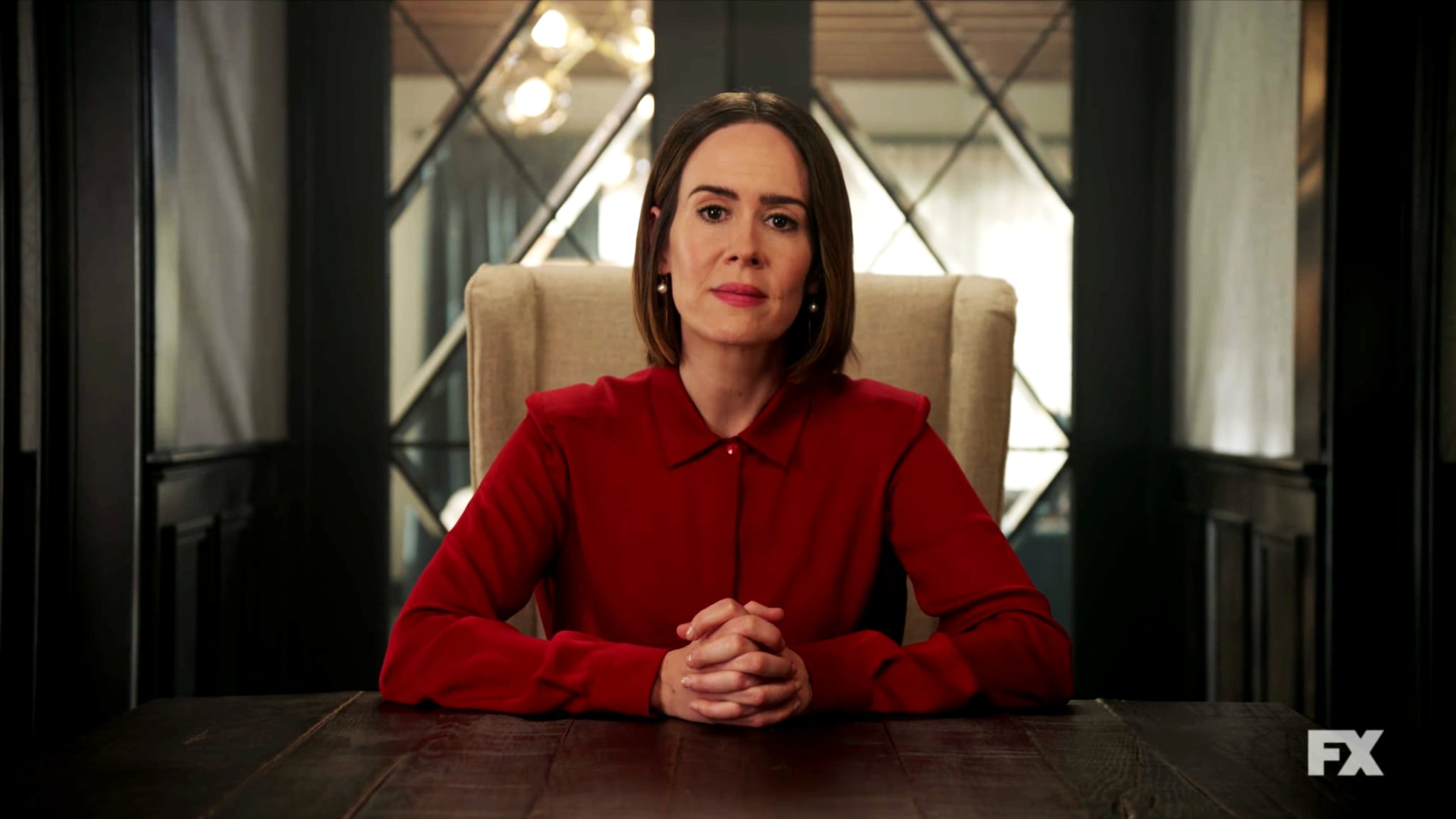 As the old adage goes: new year, new . . . season of American Horror Story to obsess over. Now that we've crossed over into 2018, it's officially time to spread out our clues and try to figure out where the most unpredictable show on television will take us next. Previously, we thought we spotted a few clues near the end of AHS: Cult; perhaps, we thought, the next installment would take us to Butte, Montana. But the only thing better than a potential hint is concrete detail from the creator himself, Ryan Murphy. Luckily, the horror mastermind has already let slip a few spare tidbits about the show's eighth go-round. Let's review what we know so far.
1. The Cast
Sarah Paulson had already signed on way back in October 2017, making her the first member of the cast. But we'll do you one better. At this Winter's Television Critics Association panel, Murphy unleashed one major revelation. "Sarah Paulson is very excited about the dental appliances she will be wearing on the show," he teased. Good Lord, Mr. Murphy, what do you have bouncing around in your head this time around?
And then there's another AHS veteran who will return: Evan Peters. While there were concerns that Peters wouldn't return due to his involvement in Murphy's new show, Pose, his official casting, along with the return of his other American Horror Story: Cult co-stars Billy Eichner, Cheyenne Jackson, Adina Porter, and Leslie Grossman, was announced at an Emmy FYC panel in April. The gang's all here!
2. The Setting
While we don't have any confirmation about place or circumstances, Murphy did recently spill a pretty shocking secret about season eight: it takes place in the future! "All I'll say about it is I want to go to the future — still topical, but the future, which I've never done," he said.
Before you start envisioning a lot of chrome of a dystopian Hunger Games situation, we're not going too far forward. Murphy elaborated just a bit at the TCA panel: "It's set in the near future. It has nothing to do with anything you've ever seen before. It's really chilling."
3. The Premiere Date
While we don't have anything close to a confirmed premiere date, it's easy to guess that it might be in September. The first five seasons of AHS premiered in October, but Murphy changed the game with season six, Roanoke: it dropped on Sept. 14. Season seven, Cult followed suit with a Sept. 5 premiere. Logic would follow that season eight will drop in early September.
As further evidence, consider what Murphy told Vanity Fair about timing each season back in 2016: "Do I really want to be watching a horror show post-Thanksgiving when we get to Christmas? I really don't," he said. "I always watch that show live, and I really love it in the beginning when it's Fall, when it's Halloween, and before Thanksgiving. And then after that, I just don't want blood with my Christmas ornaments. I just don't." See you all in September, folks (probably).