American Pie 4 May Be In the Works
Who Wants Another Slice of American Pie?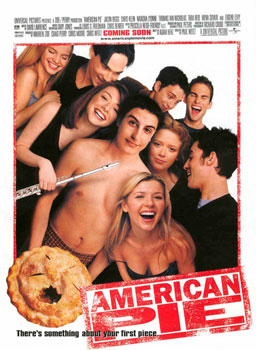 Yes, you read that right. Apparently Universal Pictures is hoping to make yet another American Pie film with Harold & Kumar scribes Jon Hurwitz and Hayden Schlossberg. Not to be confused with the slew of straight-to-DVD Pie sequels, American Pie 4 would be a full-length feature in cinemas and would bring back some of the original cast members. Most of the Pie kids (other than Alyson Hannigan and Sean William Scott) have fallen off the map, so I wouldn't be surprised if the likes of Tara Reid and Chris Klein were interested in a blast from the past. Still, it should be interesting to see how the franchise's signature raunchy antics will be applied to a bunch of late 20 and 30 somethings—especially since Jim and Michelle got hitched in the most recent installment. Are you excited about the idea of another American Pie? Which actors would you want to see in the reunion?