American Reunion Teaser Trailer Starring Jason Biggs and Alyson Hannigan
Check Out the First Trailer For American Reunion
In American Reunion, the American Pie kids are all grown up with spouses and families, but they still find opportunities for sexy time — with themselves. In this teaser trailer, we get a very similar scene to the first film's unforgettable intro. Jim (Jason Biggs), now married to Michelle (Alyson Hannigan), seizes a few minutes to himself, and gets out his trusty tube sock (though with changing technology, his porn video has been upgraded to a laptop).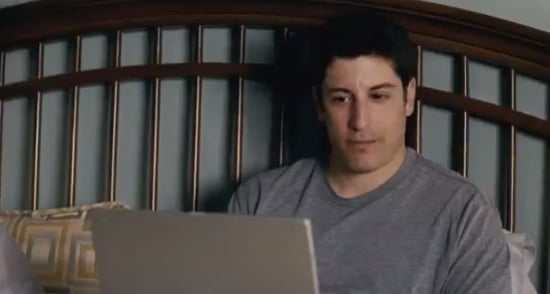 Since Jim no longer lives with his parents, be sure to wait and see just who gets scarred by his actions. This still doesn't give us a lot of plot, but rest assured: there will be masturbation.
Watch it when you keep reading . . .